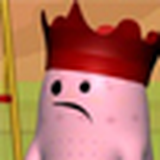 benytone
benytone
Walk Run
April 26, 2009, 5:06 a.m.
Rigged and Walk Run in Houdini, Texture-Painting in Bodypaint 3D
.
Youtbe:
http://www.youtube.com/watch?v=ZDYGihuPDUQ
[
youtube.com
]
.
zoom
i've used C4D for 2 years…

welcome on board
I use both, Cinema 4D and Houdini, for Character rigging and animation and rendering, modeling, bodypaint, MG use better Cinema 4D.
Cinema 4D's Rigging and animation tools + NLA (Non-Linear Animation) is for me the best on the market, but for Particles and dynamics use better Houdini, because houdini is the best on the market…
you can find some small tutorials and files for houdini on my blog!
havefun
@goldleaf
They are two simple rigs for download