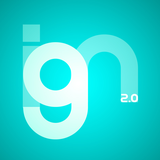 Claudio Pavan
cloudlung
About Me
---
generalist from Softimage trying to learn Houdini (loving it)
Hi thanks for the reply. Basically I just didnt want the hair to flop down and wanted to behave more like our hair would. I found a good way to achieve this was with less sample points in the guide hairs.
Thanks again
Hi everyone, im new to houdini but have a question as i really cant seem to find the answer anywhere.

I was wondering how you would keep a groom once you have added simulation to it?

As in how do you stop the groom from just flopping down with gravity? Is there a way that the simulation will try keep the groom ?

hope this makes sense.

Thanks in advance.
I rebuild from scratch following the step by step and get the same error. I believe im drawing the curves correctly so Im really not sure what I am doing wrong.