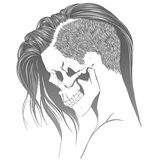 Irma Veller
lorsange
Houdini Skills
INTERMEDIATE
Not Specified
- Open houdini.env (C:\Users\"user"\Documents\houdini xx.x) using a text editor.
- At the end add the following line (HOUDINI_OCL_DEVICENUMBER = 1)
In some cases you need to add the following line (HOUDINI_OCL_VENDOR="NVIDIA Corporation") for Houdini to pick up the specified gpu.
The numbering system starts with 0 (the main gpu) and then 1 (you second one).
Save the file and open Houdini, go to Help menu > About Houdini > Show details, then scroll down to check Opengl it should show your main GPU, go down more and you will find Opencl is assigned to the second one.
BradThompson
Thanks Rob. Here's a stripped down version. Hopefully this packaged up correctly. I left some notes on the STAGE. The file is too big to upload to the forum, so I posted it here: https://we.tl/t-AulkC1x6wS [we.tl]
Hi, Brad. Sorry, could you provide that file for learning? Had the same problem, can't understand the idea