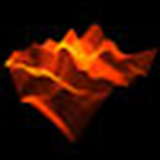 nbush
nbush
Submitted. The FBX file was too large to upload via bug report so I'll add it here.
Hey,
I don't know if this is a bug or a problem with my FBX model, but when I drag and make normal selections in the viewport it selects
Sierpinski
[en.wikipedia.org]-esque groups. It even highlights polys outside the selection marquee.
Anyone have an idea why this might be happening? It's not really causing any issues I just thought it was kind of strange (and kind of cool). Houdini Indie 15.0.244.16.
rmagee
We have investigated some online T-shirt companies but we were always concerned about the end price for you. A T-shirt in the $25-30 range seemed the norm and that seemed too high. Do you know of a company where we can set up without carrying inventory and sell for less? Or is that kind of price OK?
Hey Rob, I've never used them but I've heard good things about Teespring:
http://teespring.com/
[
teespring.com
]
Crowdfunded and decently cheap. Looks like orders only get printed/charged if enough sell, so no risk of overstock.