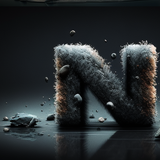 nicolaas.tanghe
nicolaas.tanghe
Thought i`d add the packages here. I thought for sure they where here somewhere but i couldn`t find them.

sudo dnf install libXScrnSaver libnsl libglvnd-opengl mesa-libGL-devel-21.1.5-1.el8.0.x86_64 libxkbcommon-x11 libxcb-icccm4 libxcb-render-util libGLU
YOu seem to have fergotten to add the geo files for evrything.
Plz zip and reupload
You havent given us the bomb object.
I advise you to replace the bumb with a sphere or something if you ask questions like this.

You can also add the bomb in a folder under hip and point to it relativly.