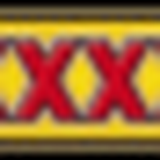 rangi
rangi
This works if I halve the vertical aperture first.

Cheers.
I've not been able to get it to work as described either.

I'm basically using different settings for the render and the viewport..

I set "Aspect Ratio Conform Policy as Crop Aperture" to "Crop Aperture".

Then for the render to disk I have "Pixel Aspect Ratio" as 2 and leave resolution as it's intended. This reads in to nuke and reformats correctly to non-square pixels.

For rendering in the viewport and mplay I again have "Aspect Ratio Conform Policy" as "Crop Aperture" set to "Crop Aperture", I leave "Pixed Aspect Ratio" as 2, and half the vertical resolution.

I'm doing this with seperate Karma LOPs. It's all way less than ideal workflow, I'm sure there must be something simple I'm missing.
Thanks Mark - that illuminating. So a rate can be defined in metadata and that effectively gives USDTimeCodes a unit. if TimeCodesPerSecond = FPS then USDTimeCodes are frames. If TimeCodesPerSecond = 1 then USDTimecodes are seconds. And the key info there is that Solaris syncs USD TCPS to Houdini FPS making it $FF I'd be putting in function calls to reference current place on timeline.