FLUIDS I - FLIP SIMULATIONS
Oct. 27, 2022
---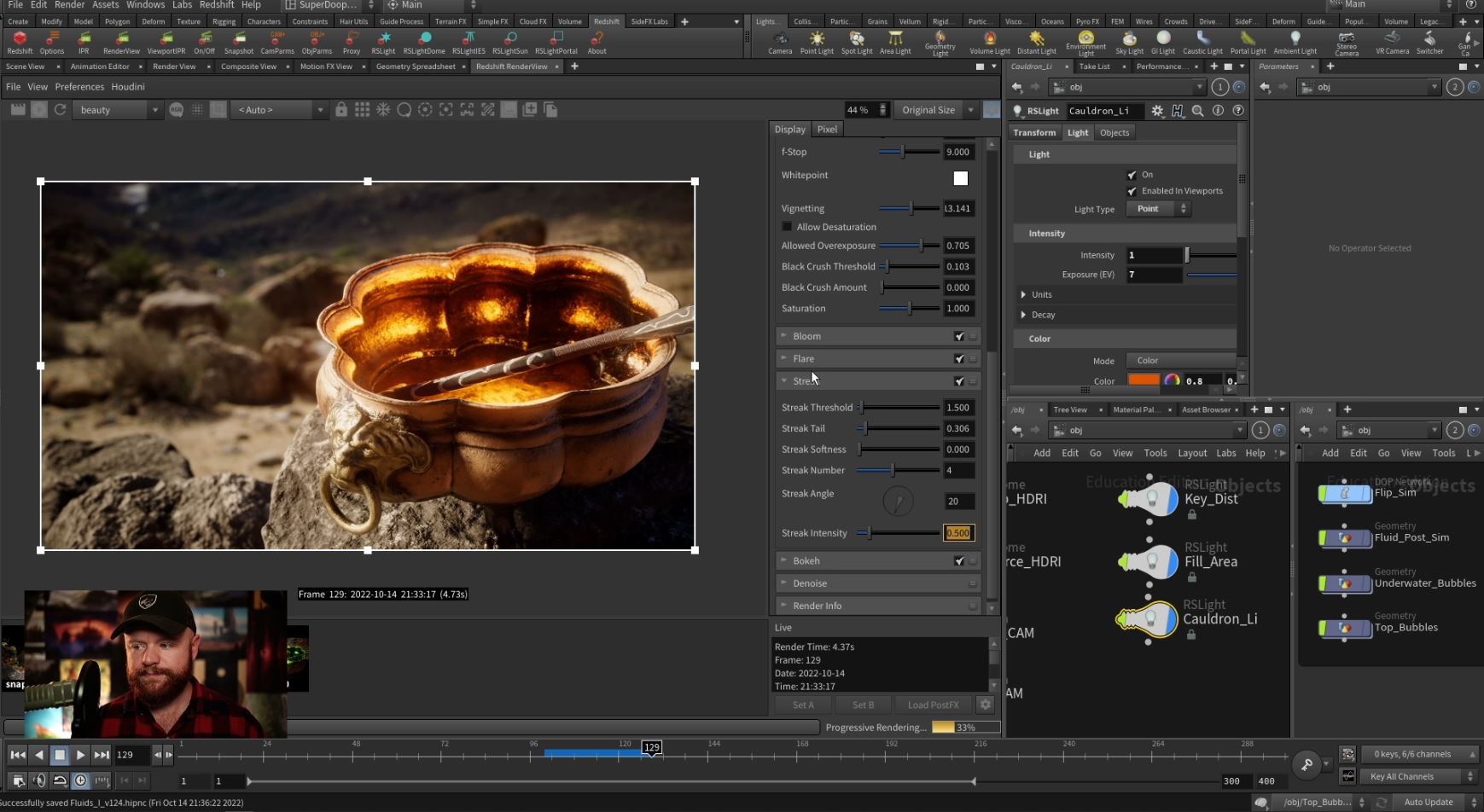 Fluids I is an intermediate to advanced course aimed at understanding the FLIP solver along with custom techniques that go beyond the default setups. For artists who are new to FLIP, you'll find everything you need to sort through the clutter and confusion. For more advanced artists, you'll find interesting methodologies that are sure to change the way you handle FLIP simulations in the future.
Some of the course highlights include:
1.  How to optimize the sizes of your cache files
2.  Various pros/cons between different meshing techniques
3.  Exploring how the FLIP solver works through exercises, diagrams, and simplified explanations
4.  Unique ways of approaching underwater and above-water foam/bubbles
5.  How to prevent volume-loss
And much, much more...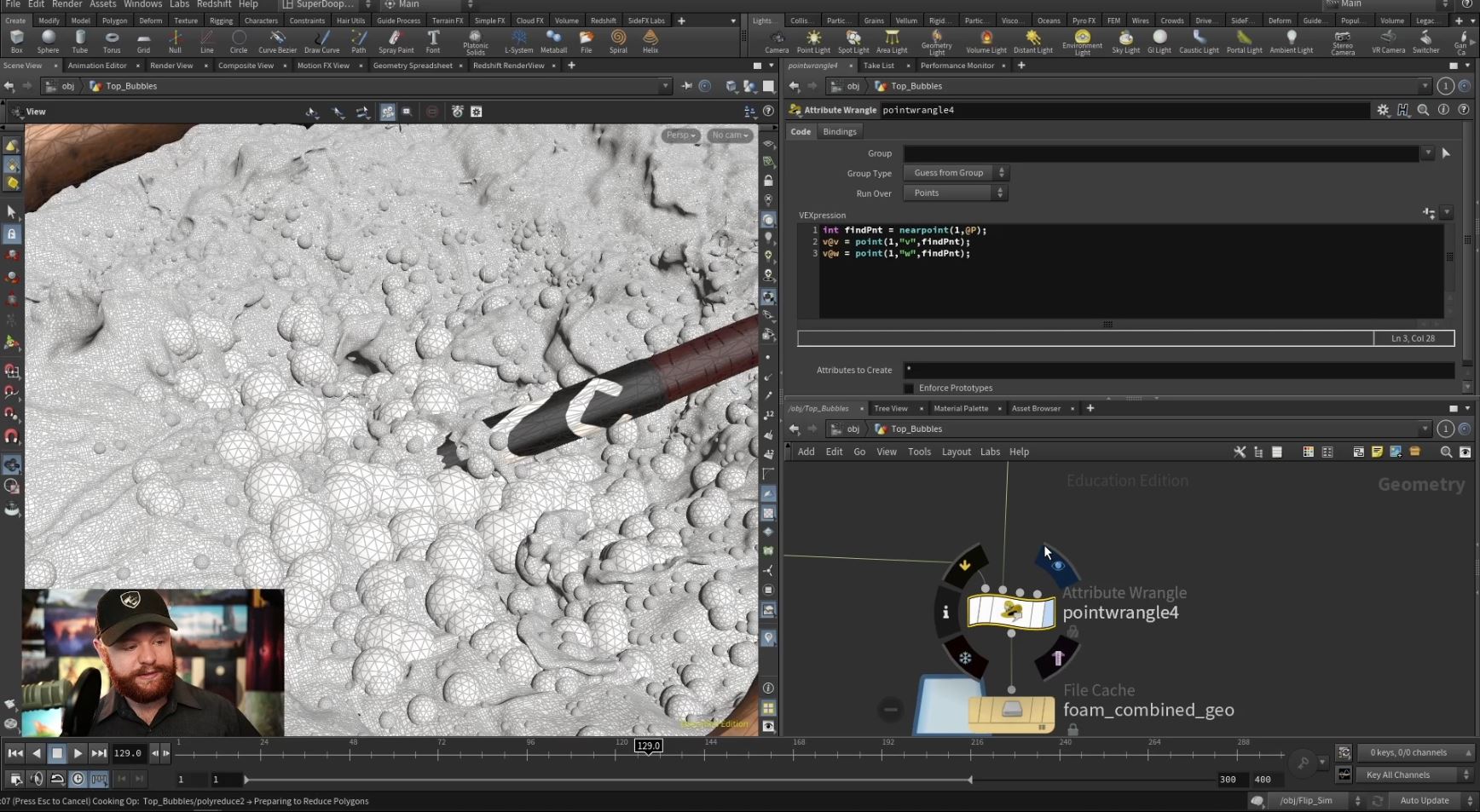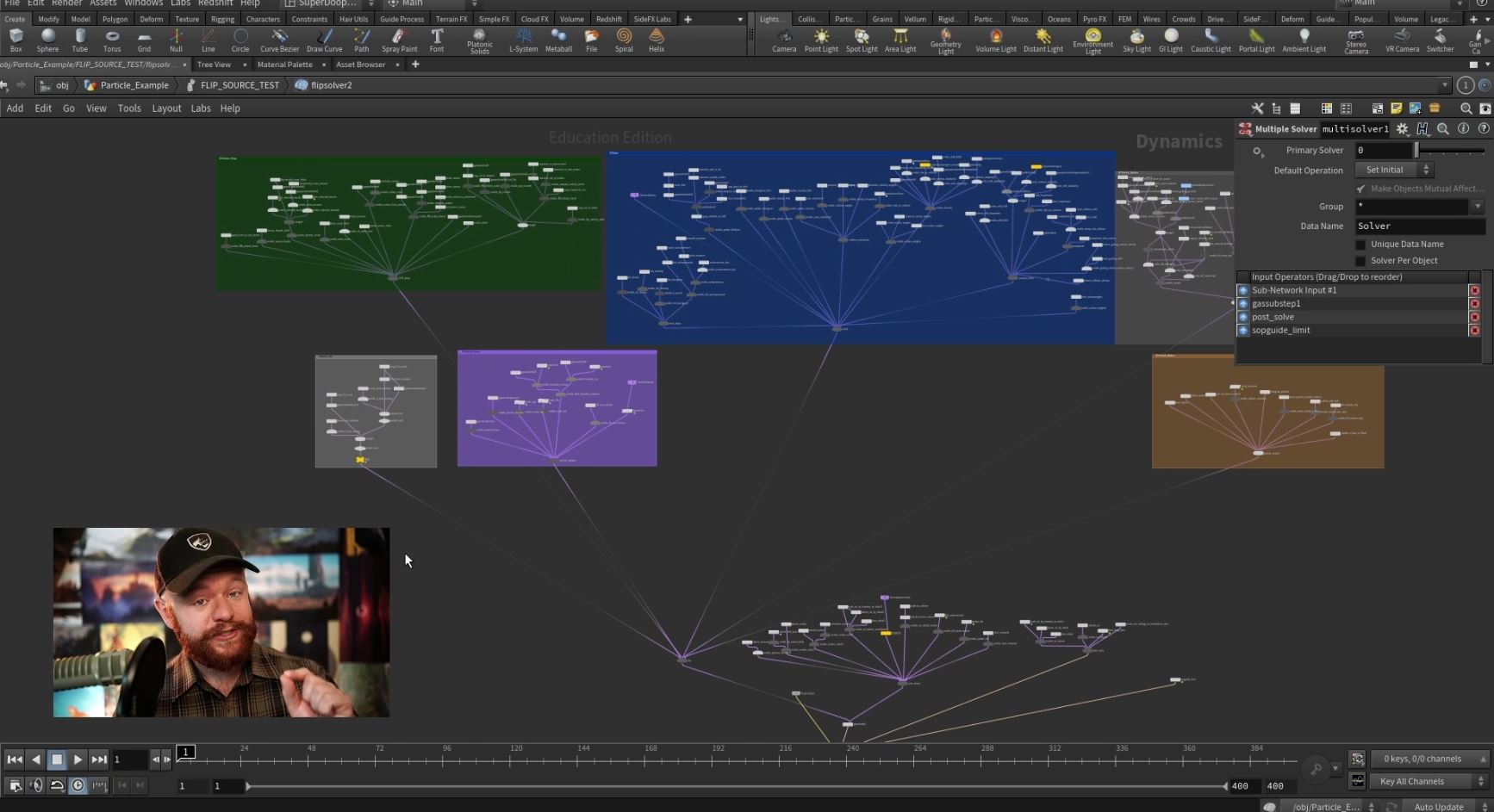 By the end of this course, you'll have everything you need to approach FLIP simulations with more confidence, speed, and control.  Scene files and support for your questions are also included if you decide to move forward.  And, as always, you can e-mail tyler@cgforge.com if you have any further questions about the course.
Cheers!