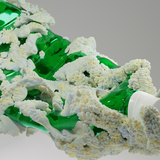 Kilian Noorlander
cheesetroyer
About Me
INDUSTRY
Advertising / Motion Graphics
Connect
LOCATION
Korea, Republic of
Houdini Skills
INTERMEDIATE
Not Specified
Houdini Launcher fails to log in / connect to the internet, unless I am connected to a VPN.
Hi, I can't find the animation and character related FBX nodes in my H 19.5.569.
Only ROP FBX output and Labs FBX archive import are available.

Are there ways to fix this without having to do a re-install?

Thanks in advance.
@Mohanpugaz

Thank you, I had even followed both of these videos of yours before, but at some point I messed up my houdini.env which seems to have caused SideFX Labs nodes to not work.
Now, thanks to Henry Foster's fixing both Redshift and Labs seem to work fine.