EPC 2023
EVERYTHING
PROCEDURAL
Artwork by Armin Lotfi
EVERYTHING PROCEDURAL MASTERCLASSES

Join us for two days of in-person, hands-on Houdini training in Breda, Netherlands. On Wednesday and Thursday, April 19-20, in collaboration with the Breda University of Applied Sciences, this paid workshop will feature two tracks – one track for Houdini beginners (with some 3D experience), and a more technical track for intermediate Houdini artists.
The workshop will be led by highly experienced procedural experts covering topics such as world building, KineFX animation, game prototyping, Houdini's Procedural Dependency Graph, pipeline optimization and more.
Houdini Technical | Track 1

Houdini Fundamentals | Track 2

Some of the Recordings of the HIVE presentations are available below.
---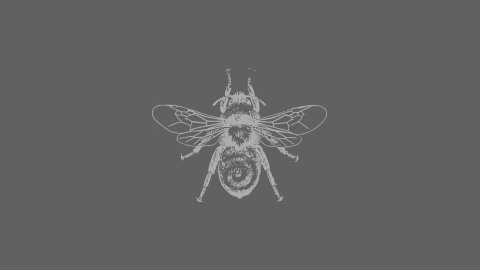 WED | APRIL 19 | 10:00 AM - 11:45 AM CEST
Houdini Data Pipeline Integration

Digital Content Creation pipelines are complex setups which consist of various workflows and software. Some use Unreal Engine or Marmoset to render, Substance Painter and Designer to shade objects, and Houdini with Blender to create procedural or destructive geometry. Houdini is the perfect centerpiece to orchestrate all of these moving pieces and their respective data. In this session we will look at what it takes to build a Python plugin for Houdini to speed up workflows between these common workflows.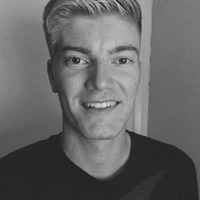 Paul Ambrosiussen is currently a Technical Artist at AMTA Consultancy. He was the Lead of SideFX Labs prior to that. Paul finished his BASc in International Game Architecture and Design at NHTV University of Applied Sciences in Breda. Paul enjoys writing tools to support effective art-pipelines, and maintaining tool / workflow quality for the artists he is assisting. His goal is to help others create amazing things in a better, faster and more flexible way. He creates tutorials, gives live lectures, attends events, and presents custom workshops to customers.
---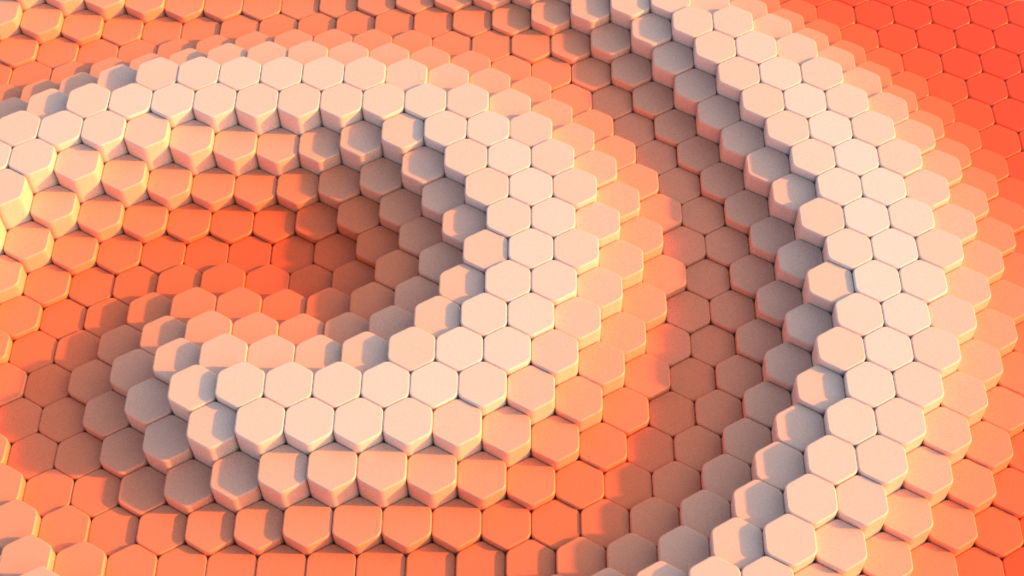 WED | APRIL 19 | 1:00 PM - 3:30 PM CEST
Finding Patterns – The Math Behind HEXAGONA

Who likes patterns, is all about procedural systems, loves world-building, and has a not-so-secret obsession with hexagons? I know I do, and that's what has led me to build HEXAGONA in the first place. If you do too, we're friends already and you should also come to my workshop where I will be breaking down this project. HEXAGONA is a hexagon-tiled procedural board generator, developed in Houdini, which can be used in different game engines. For this workshop, I will be presenting my approach to developing it, breaking problems into smaller ones, math and geometrical puzzles, and the beauty of finding patterns. All that while actually building a lite version of it with the core mechanics and key features.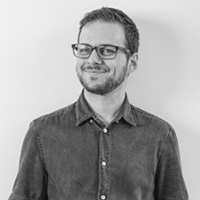 Christos Stavridis is a Technical Artist at SideFX as part of the Labs team. He has a master's degree in audiovisual arts, work experience in education, production, and talking about himself in the third person. He brands himself as an Apprentice of Dark Arts and that is one more reason no one takes him too seriously. He has a curious nature about how everything works and a constant hunger for knowledge. In the past years, he has embraced proceduralism, started practicing the craft of making tools for artists, and become obsessed with hexagons. When he doesn't wear his Lab coat he plays the guitar, practices Aikido, reads books, and goes out for long walks.
---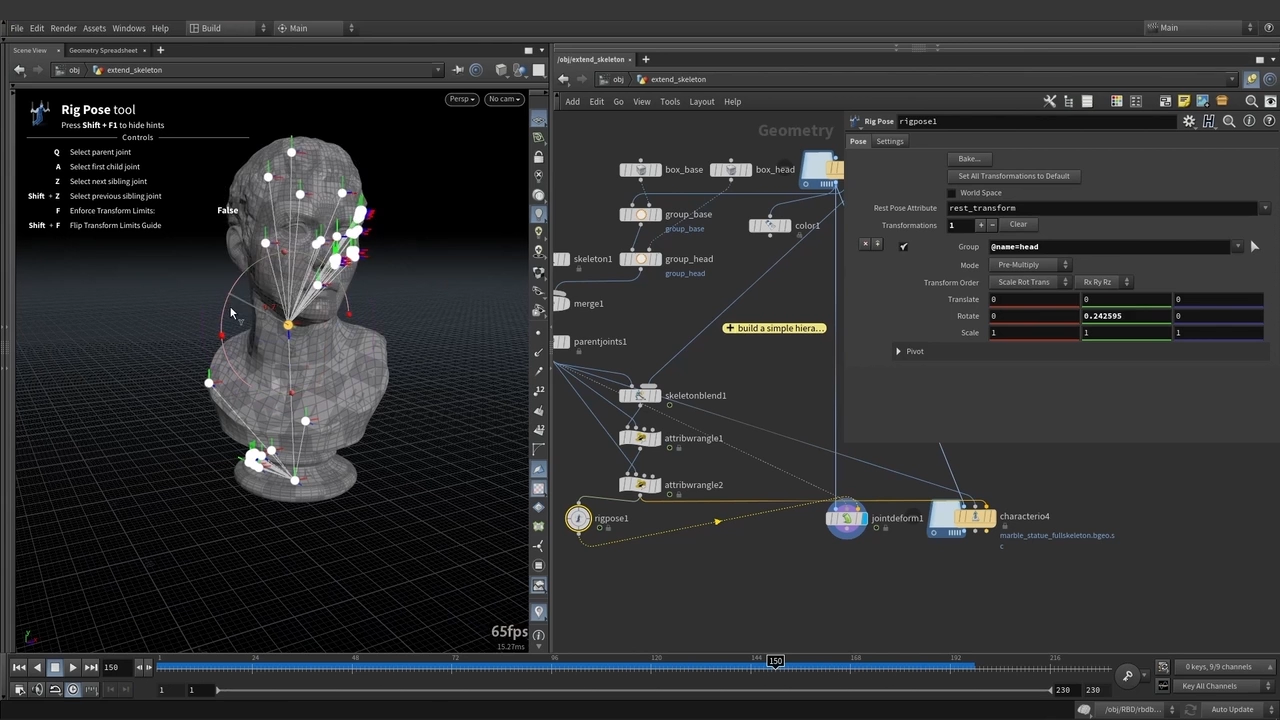 WED | APRIL 19 | 4:00 PM - 5:45 PM CEST
KineFX: Animating Environments and Props

Since KineFX was released, there have been plenty of great resources put out about using it for various character related workflows, like retargeting, procedural animation, ragdoll etc. In this workshop, we will not be talking about any of that. Instead, we will get to explore a less popular, but equally fun and rewarding area where KineFX can be of great help: environment and prop animation. Join us for a beginner/intermediate session where you will get to build something fun and hopefully learn a new thing or two.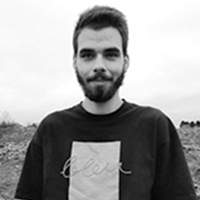 Mihnea Stoica is a TD working currently at SideFX Software. He has worked with the KineFX team for roughly two years and a half now. Before that, he studied at Breda University of Applied Sciences where he learned a lot of skills that got him to where he is today. He likes garlic and resides in the Carpathian Mountains.
---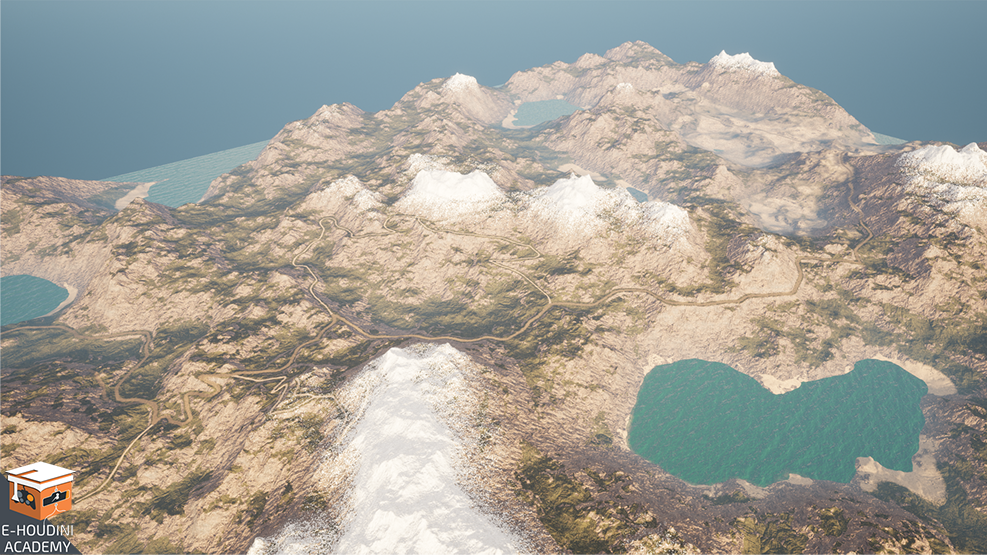 THURS | APRIL 20 | 9:00 AM - 11:30 AM CEST
Massive Worlds – Crafting World Partition Landscapes using Houdini

Learn how to use the E-Houdini Academy "Massive Worlds" toolset to procedurally create, edit and manage massive open world landscapes in Unreal 5.1. Providing a new and powerful pipeline for open world building, the "Massive Worlds" toolset empowers you to use your Houdini Digital Assets with Unreal, at a scale that simply wasn't possible before. Leveraging new Unreal 5.1 features, such as Landscape Edit Layers, you'll learn how to use this non-destructive, Houdini empowered pipeline to procedurally shape your worlds.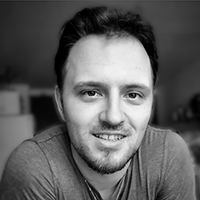 Erwin Heyms is a Houdini Teacher & Procedural Pipeline Consultant at E-Houdini Academy. Providing Procedural Education and R&D services to upscale digital production pipelines to new levels of efficiency.
---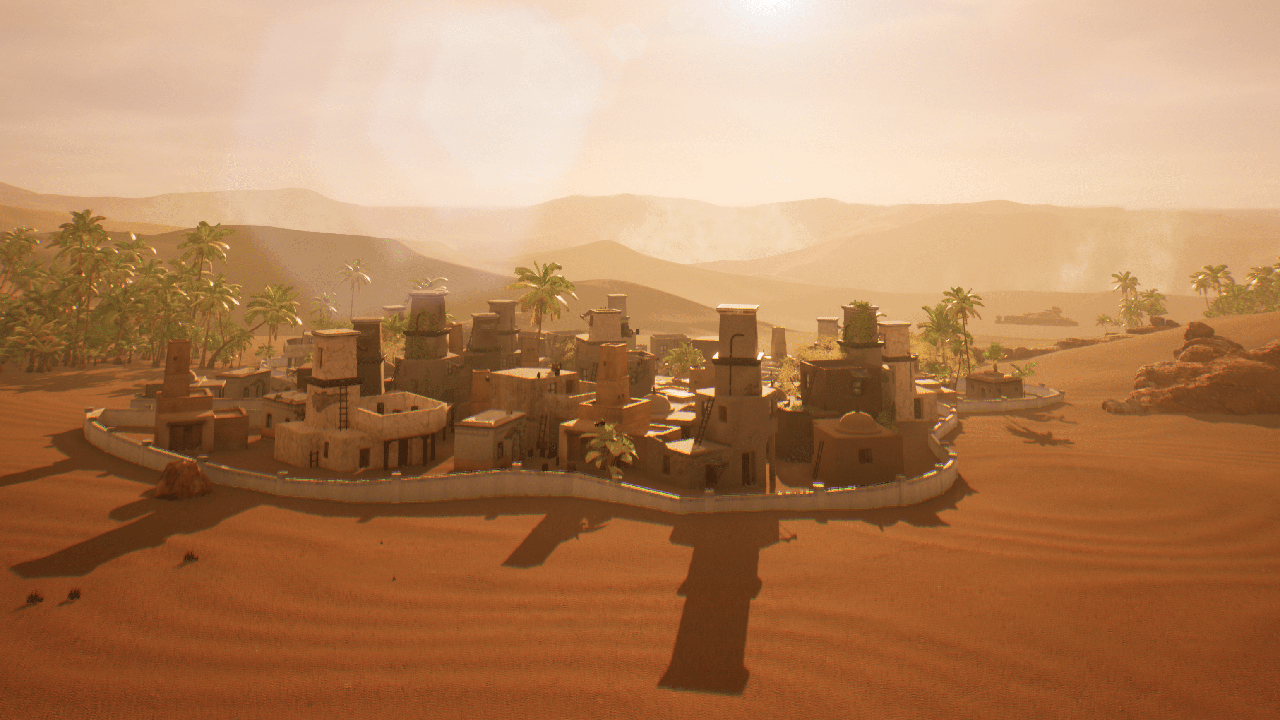 THURS | APRIL 20 | 1:00 PM - 2:45 PM CEST
Fast Game World Prototyping

Leveraging new Unreal 5.1 features, such as Landscape Edit Layers, you'll learn how to use this non-destructive, Houdini empowered pipeline to procedurally shape your worlds.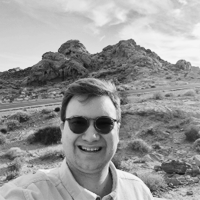 Thomas Tobin is a Lead Technical Artist working @ Rainbow Studios. Trained initially as a game designer, he has a firm understanding of how levels are designed and has worked hand in hand with the art team. Previously working on two AAA titles, he has experience working on procedural world tools, optimization pipelining and character tooling. Using this experience, he has built out virtual worlds with an extremely small art team at Unity. For the past few years on the side, he has been teaching Technical Art, Houdini for Games and world building with the Vertex School to help mentor the next generation of Technical Artists. Formerly working on Unity Sports with Mocap, Volcap and environment generation.
---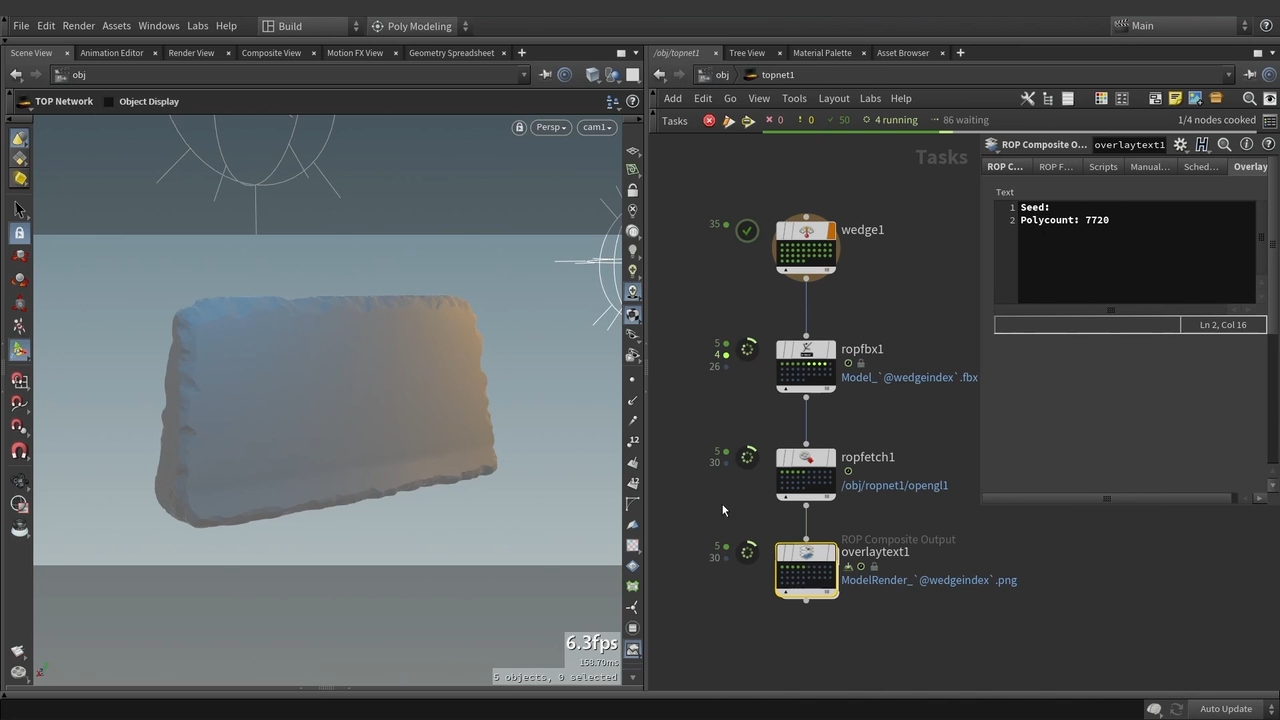 THURS | APRIL 20 | 4:00 PM - 5:45 PM CEST
PDG for Games

In this workshop, Simon will show the basics of PDG in Houdini to efficiently create game assets and levels. PDG is a powerful toolset that will take your Houdini to the next level. During the workshop, you will learn to setup PDG networks for automation. This will go over creating a large amounts of assets, using your HDAs, creating renders of each asset and handle large asset as input.
Simon Verstraete is a Tech Artist that is passionate about building procedural tools and assets. By exploring these procedural techniques, he is able to build 3D models with speed and flexibility. During his studies at Digital Arts and Entertainment, he taught himself Houdini then started working on Indie games such as "Ary and the Secret of Seasons." by eXiin.
---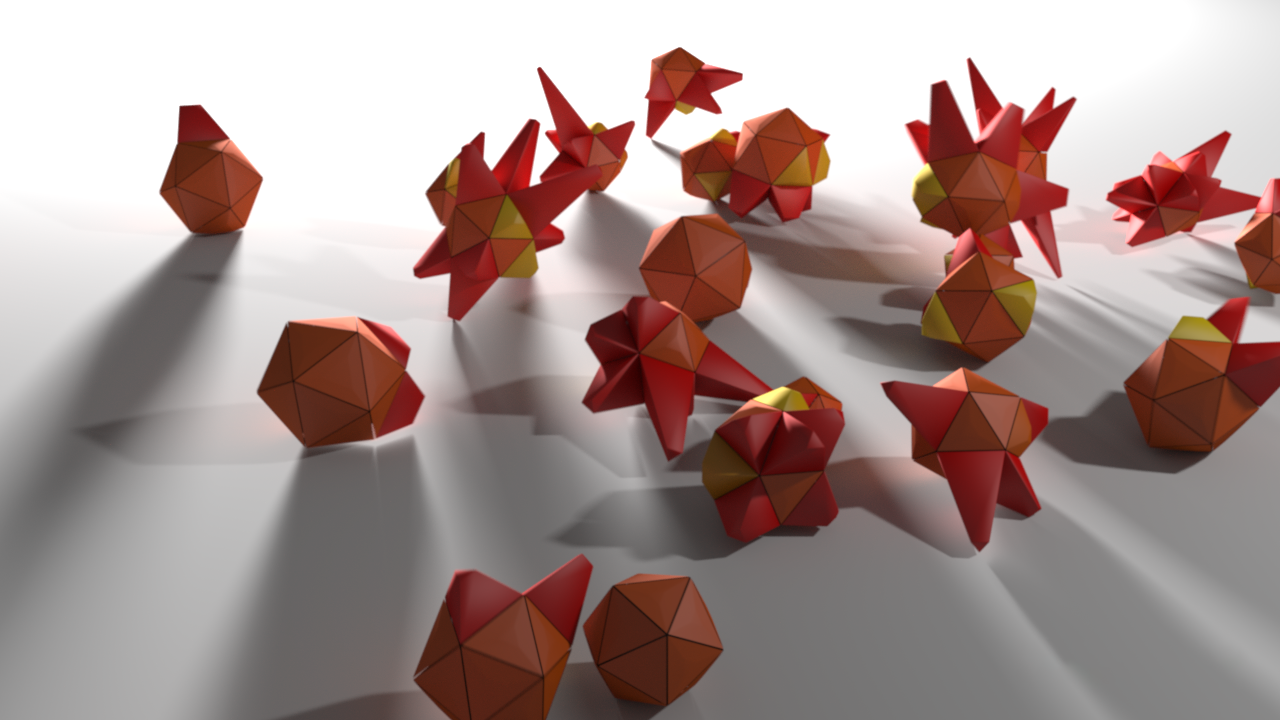 WED | APRIL 19 | 9:00 AM - 5:30 PM CEST + THURS | APRIL 20 | 9:00 AM - 2:45 PM CEST
Houdini Fundamentals

This workshop will introduce artists to Houdini, and give them a sound understanding to continue their studies. We will make our first procedural model by building a solar system generator with a cool user interface. We will toon shade it so we can render it in no time. Next we will learn all about Houdini's secret power: attributes. We will then take this knowledge and use Houdini's CHOPs (channel operators) and RBD (rigid body) systems to procedurally animate some "Freaky Balls" dancing to the music of your choice! Finally we will light and render our scene, so you can export the movie to your social media platform of choice!
Attendees should have some familiarity with 3D software like Blender, Maya, 3D Studio Max, etc.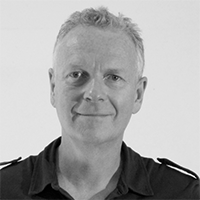 Sean Lewkiw brings over 20 years of Visual Effects production experience as an artist, manager, and supervisor. He has an impressive list of credits on films such as Lord of the Rings, X-Men, The Golden Compass, Cloud Atlas, and Transformers to name a few. Sean brings a strong knowledge of Houdini, having used it since inception in 1999, and has worked closely with SideFX over the years as a consultant and guest speaker and content creator. He is currently Lead Houdini Instructor at Lost Boys School of VFX in Montreal, and Senior CG Supervisor at Cinesite VFX in Montreal.
---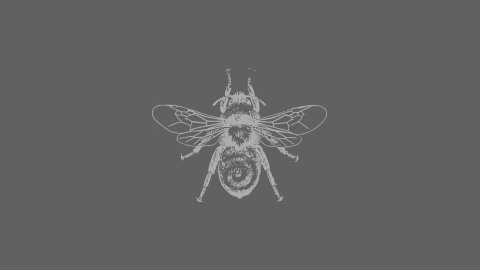 THURS | APRIL 20 | 3:00 PM - 5:30 PM CEST
DIY plants for Games with Houdini

Learn how to take advantage of Houdini's powerful procedural nature to put together your own node-based workflow for creating game-ready foliage. In this workshop, we will start by exploring the nodes most useful for constructing basic plant geometry. We will learn how easily we can leverage VEX to build powerful user interfaces, and finally, finish with a set of digital assets designed to expedite the construction of foliage assets ready to be dropped into real time scenes and worlds. This workshop is for aspiring Houdini users and foliage artists.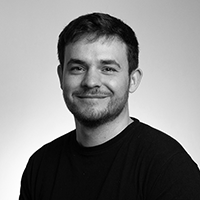 George Hulm began his career 15 years ago as an amateur level designer in the Unreal Tournament mod community. He got his first commercial break creating levels for the indie hit Overgrowth, and since then, has worked on projects of all shapes and sizes, picking up a variety of tools and skills along the way. Recently, in the role of lead technical artist, George helped HistoricVR ship their debut Steam title, GuildfordCastleVR. These days, he tackles creative and technical challenges alongside the talented team at Applied Intuition. George teaches technical art to masters students at Gloucester University and occasionally shares tutorials via his YouTube channel - Undini.