ENVIRONMENTS
New Cloud tools combine with terrain and ocean tools to create complete environments for your movies and video games.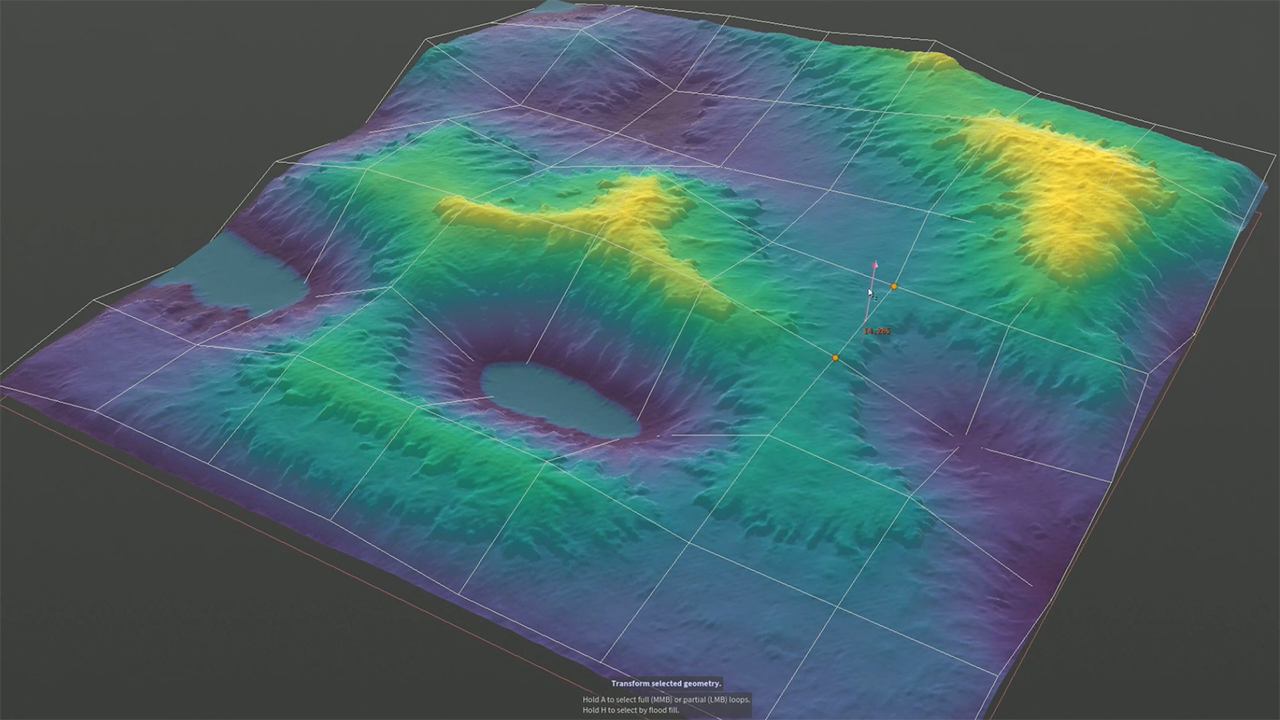 Machine Learning Terrain
This ONNX Machine Learning Terrain demo starts with the creation of an ML model that is then used directly in Houdini. This demo is built with exploration in mind. Plug in your own terrain erosion HDAs, or heightfield patterns. Use higher or lower resolution to compare results. Test against massive terrains, or work with small finely tuned details. 
Content Library
ENVIRONMENT  FEATURES AVAILABLE IN:
 Houdini CORE     |       Houdini FX     |      Houdini Indie     |      Houdini Education     |      Houdini Apprentice
Compare Products