SideFX is pleased to announce HOUDINI HIVE at FMX 2023. These sessions bring together top artists from the Houdini community to take behind-the-scenes looks at recent projects. In each case, you will learn how procedural techniques in Houdini help artists consistently create high quality work.
RAUM MANNHEIM | Wednesday April 26
RAUM MANNHEIM | Thursday April 27
RAUM ULM | Thursday April 27
Recordings of most of the HIVE presentations are available below.
RAUM MANNHEIM | Wednesday April 26
---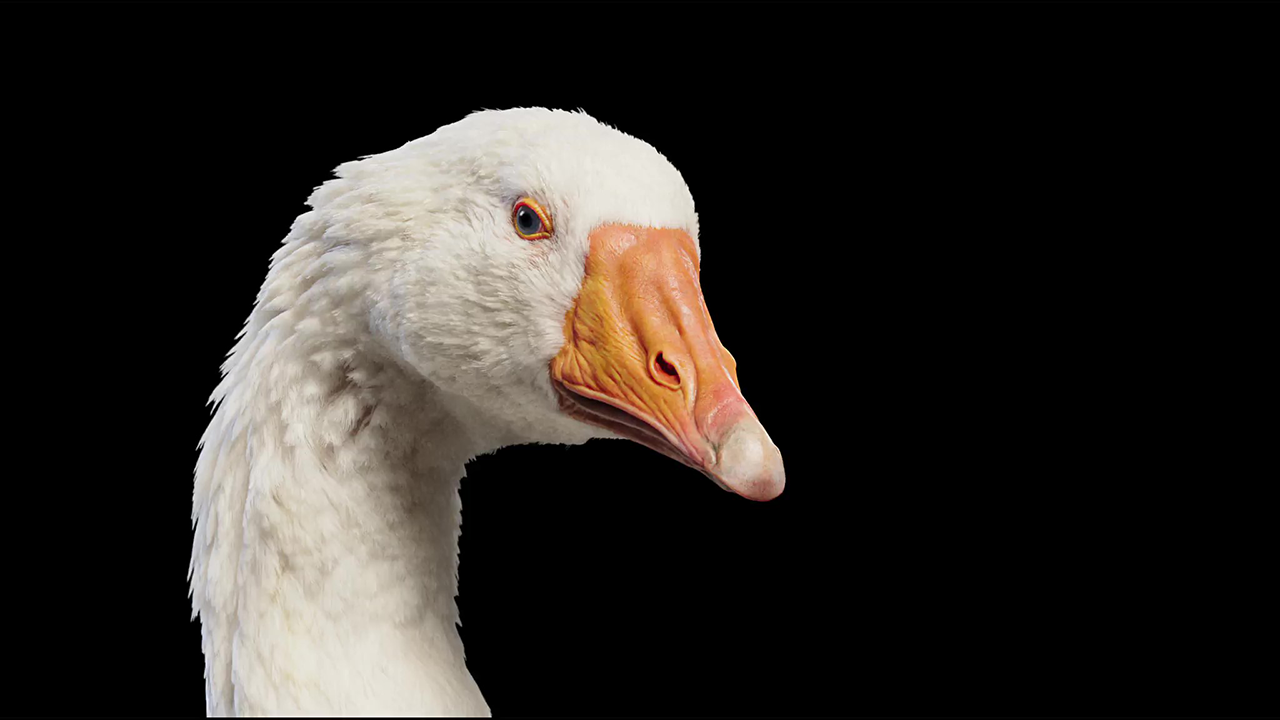 10:00 AM CEST
The Making of CG Animals

Framestore presents its workflow for creating a range of different animals using Houdini. Starting with an overview of their in-house feather system, 'Barbarella', learn how feathers are designed and processed to create realistic birds and flying creatures. Explore techniques used to create furry animals with complex grooming, and how the usual workflow is used for CFX, to simulate muscles, fat, skin and hair efficiently across large episodic projects.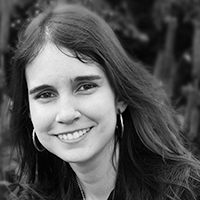 Gabriela Salmeron is Framestore's Head of Grooming and Creature FX, and has ten years' experience delivering the highest-quality visuals for high-profile advertising projects, TV series, immersive experiences and blockbuster films. Gabriela's work brings together a strong technical background gained from her double bachelor degree in Computer Science at the University of Sydney and University of Sao Paulo, and her love for art and nature. She specialises in creating digital animals, for which she develops many of her own grooming and character FX tools inside Houdini and she has her own tutorial series called Grooming Barry Bacon, where she details her approach and techniques in grooming. Her work with creatures has been recognised with three VES award nominations for Outstanding Animated Character over the past five years, across episodic and advertising. Most recently Gabriela has lent her skills to an upcoming animal-focused project for National Geographic, and is currently working on the Netflix adaptation of "Avatar: The Last Airbender".
---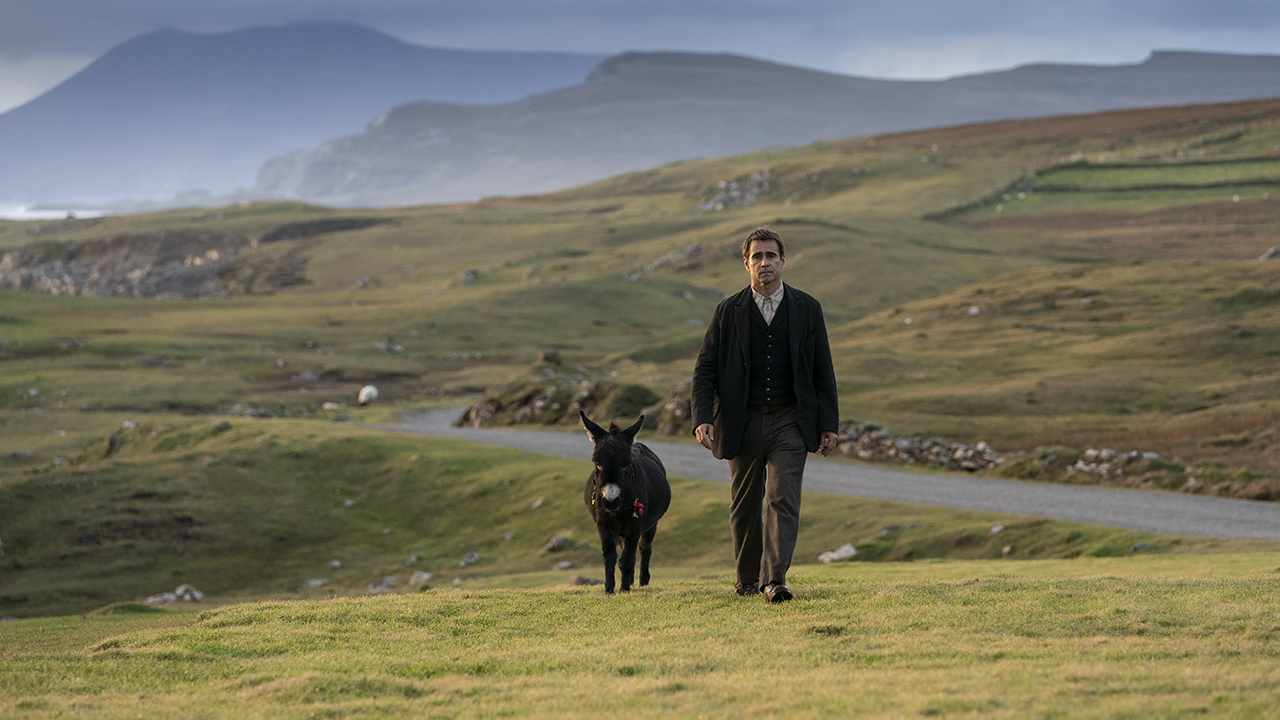 11:15 AM CEST
Union's Pipe Dream

Our Technical Supervisors spent lockdown building a brand new CG pipeline from the ground up. With Houdini at its core, the pipeline makes use of Solaris, PDG and Houdini Engine to transfer and store data using as little custom code as possible.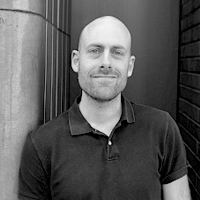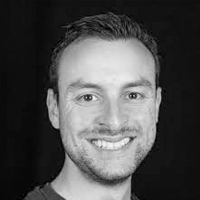 Rob Hopper & David Schneider
---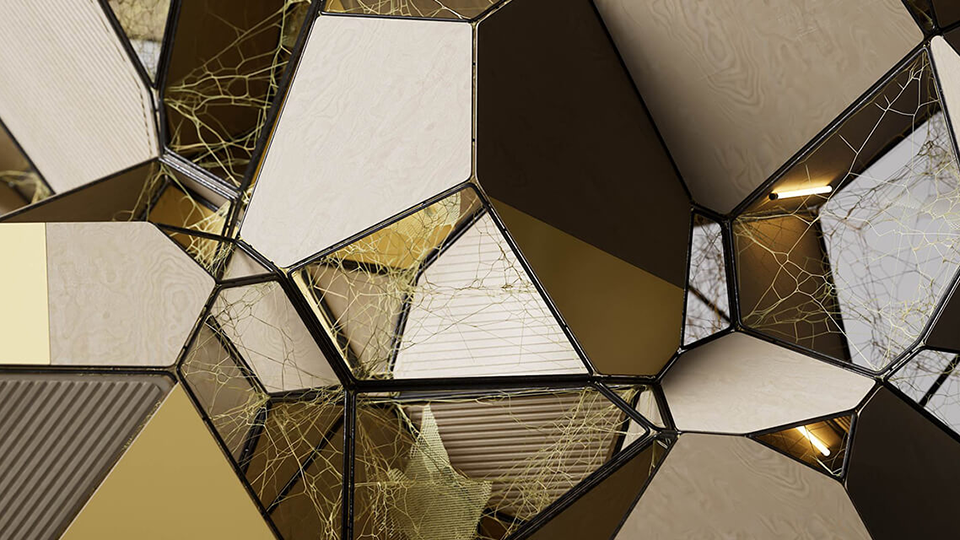 12:00 PM CEST
Designing for Impact

Simon Holmedal, a director at London-based design studio Panoply, as he takes you on a deep dive into his creative process. Using Houdini as his canvas, Simon will reveal the tools, techniques, and strategies he uses to create some of the most mesmerizing motion graphics and abstract effects in the industry. With a focus on the power of visual hierarchy, Simon will demonstrate how he creates clarity and impact in his designs, drawing on examples from his extensive portfolio of projects. From ideation to execution, this talk will provide an exclusive look at how Simon and his team at Panoply bring their ideas to life, and how Houdini is used as a force multiplier, allowing for greater productivity and creative expression.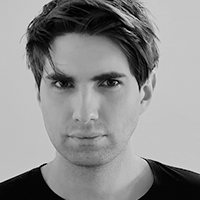 Simon Holmedal is a Partner and Director at Panoply. Over the last few years he has worked on countless ambitious projects crossing and merging the borders of design and visual effects. He's also a global leader in VFX led motion design, speaking at international conferences such as OFFF, UsByNight, Playgrounds and FMX about his exceptional love of anything procedural.
---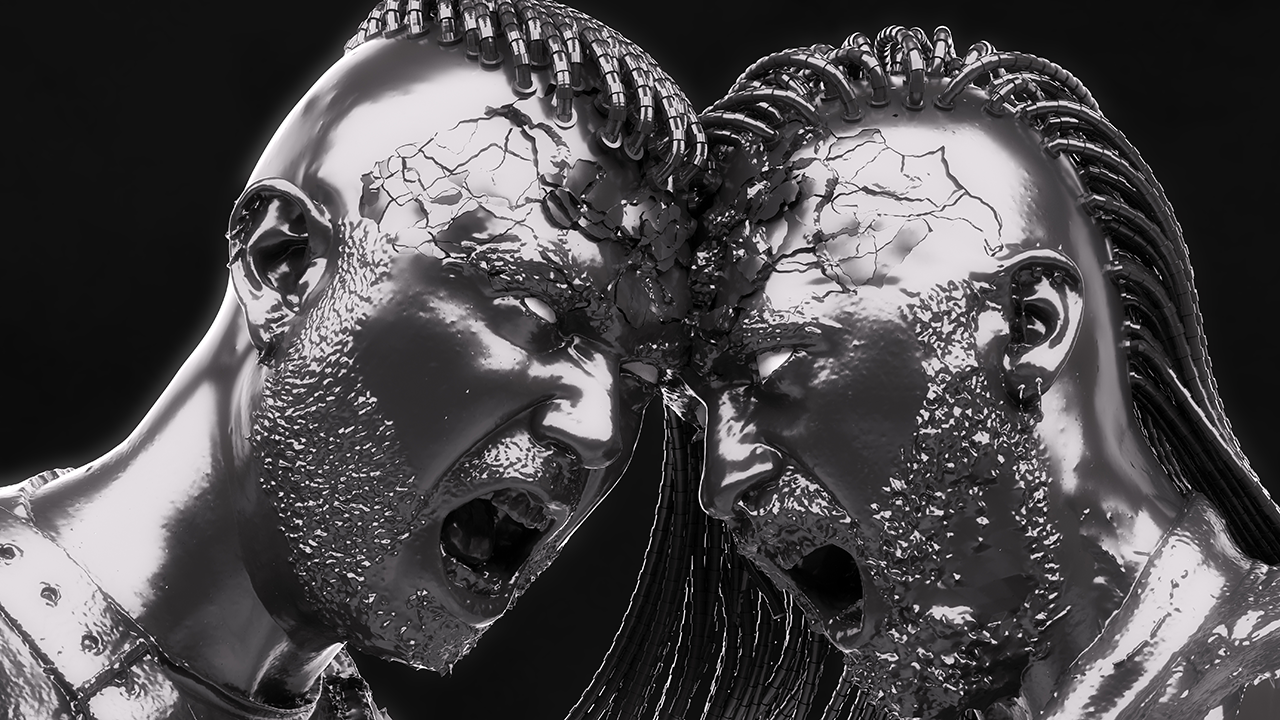 1:00 PM CEST
Automated Destruction:
Empowering Independent Artists & Small Teams

Keith Kamholz has spent years working on large scale film productions with large teams, but also actively works on lots of personal projects & artistic pursuits. Independent productions, spearheaded by individual artists or small teams, can effectively generate lots of compelling imagery quickly by utilizing Houdini's automation features, procedural setups, & smart artistic choices. In this talk, Keith explores the use of automated destruction to help generate lots of content for projects with limited manpower.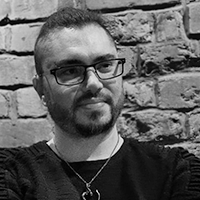 Keith Kamholz is an FX Supervisor at The Mill (London), and has previously worked at DNEG, Industrial Light & Magic, Blue Sky Studios, Tippett Studio, and Framestore NY. He's worked on ~25 feature films, with credit highlights including Pacific Rim: Uprising, The Matrix Resurrections, Venom, Jurassic World, Transformers: Age of Extinction, & Ice Age: Continental Drift. He's also an instructor at Vertex School & runs a VFX Patreon. In non-VFX pursuits, he's a musical artist called Mechanical Vein & runs a dark bass record label called HYBRID BLAK Records.
---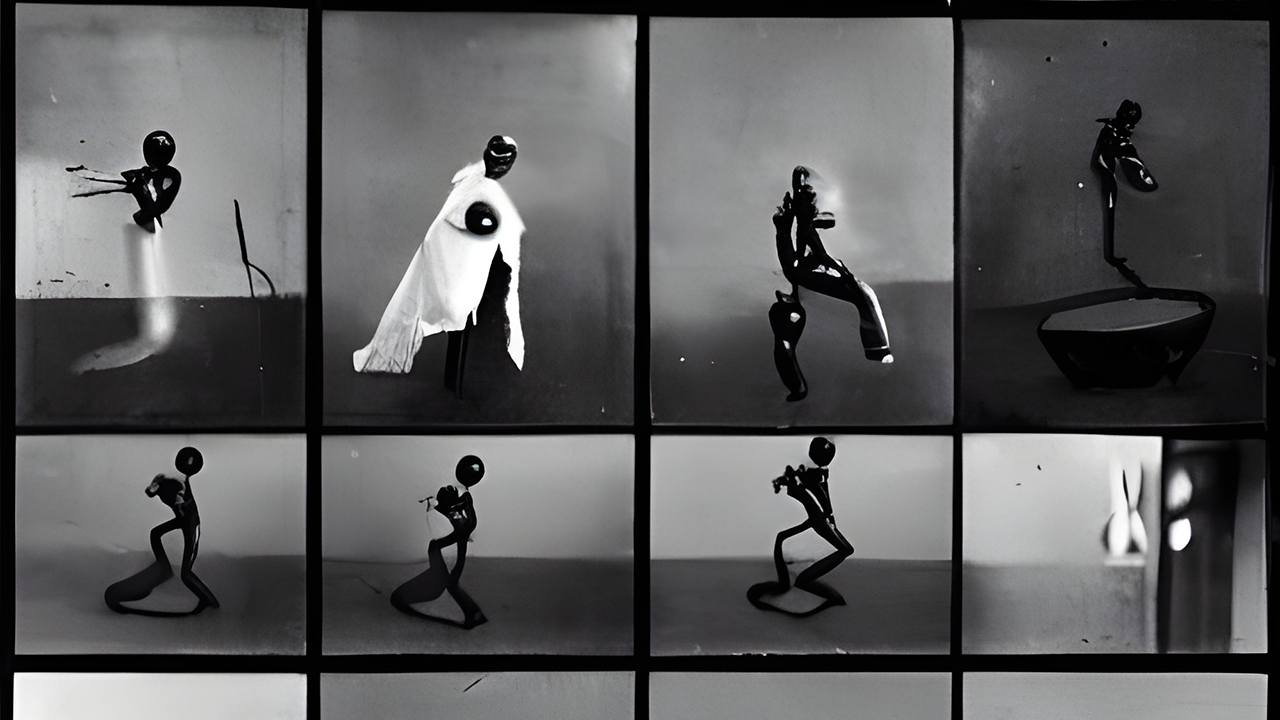 2:30 PM CEST
The Work of Art in the Age of AI:
Walter Benjamin for the 2020s

In a world of ever increasing automation, what is the emerging role of the artist? How can we artists and engineers work together to leverage the new generative AI revolution both to create interesting experiences and to accelerate the development of autonomous and safety critical systems. Megasets founder Sam Swift-Glasman takes us on a journey drawn from his own experience in the creative and automotive simulation spaces to demonstrate how crucial digital content generation is becoming across many verticals. We will project the seminal ideas of Walter Benjamin and see what interesting parallels and lessons we can find in the current drive to digitise the world.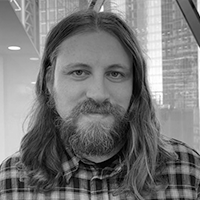 Sam Swift-Glasman has had a varied computer graphics career across several industries. He spent well over a decade at studios large and small, working as an artist, lead and engineer on weird and wonderful projects from art installations, music videos and commercials to huge animation and VFX features and episodic shows. He made his transition into the world of autonomous vehicles in 2018, leading a team building digital twins and synthetic training data at Five AI before spinning out and founding his own company Megasets in 2020 who are about to launch their first product alpha. He studied music at the University of Westminster, maths and computer science at the Open University and is an avid drummer, grunge rocker and father. He has been a massive Houdini geek since the early days of his career.
---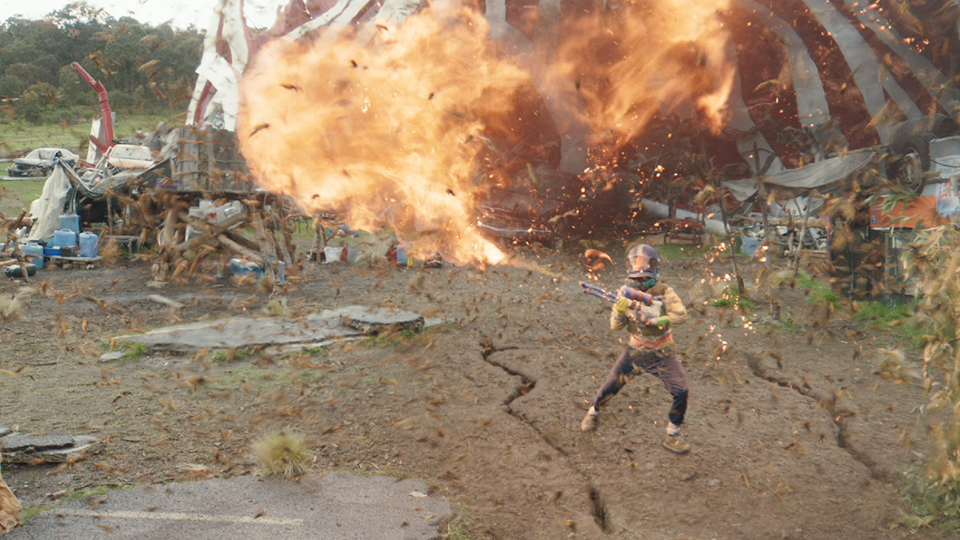 3:30 PM CEST
Production Tips and Workflows with USD, Kinefx, and Solaris

This talk will present novel workflows used in production at Ingenuity Studios, as well as tips and overall guidance for building a USD pipeline. Attendees will leave with an understanding of common pitfalls and best practices when working with USD, and a sense of how Kinefx can enable massive detail in scenes.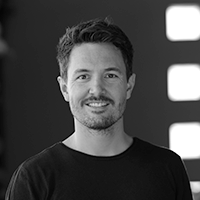 Grant Miller is a Partner and VFX Supervisor at Ingenuity StudiosGrant brings a deep level of technical and artistic acumen to his role as Partner and VFX Supervisor at Ingenuity Studios. He oversees the studio's CG, FX, and Pipeline teams, ensuring that final results meet the exacting demands of sophisticated clients. Working closely with directors and creative decision-makers, Grant provides guidance and methodology during preproduction, supervision on set, and ensures seamless collaboration and high-quality results through post. Over the years, Grant has supervised visual effects for a long list of notable clients, including episodic television shows such as The Night Agent, The Orville, The Boys, and Westworld; films such as Get Out and A Star is Born; music videos for Taylor Swift, Billie Eilish, and Lady Gaga; and Super Bowl commercials for Fox Sports. Grant got his start working in video games in 2007, a background that he pulls from as the industry moves toward real-time VFX. Based in Los Angeles, Grant is a member of the Visual Effects Society and Film Independent. He received an Emmy Award for Outstanding Sports Promotional in 2017, and is frequently called upon to share insights at industry events and conferences.
---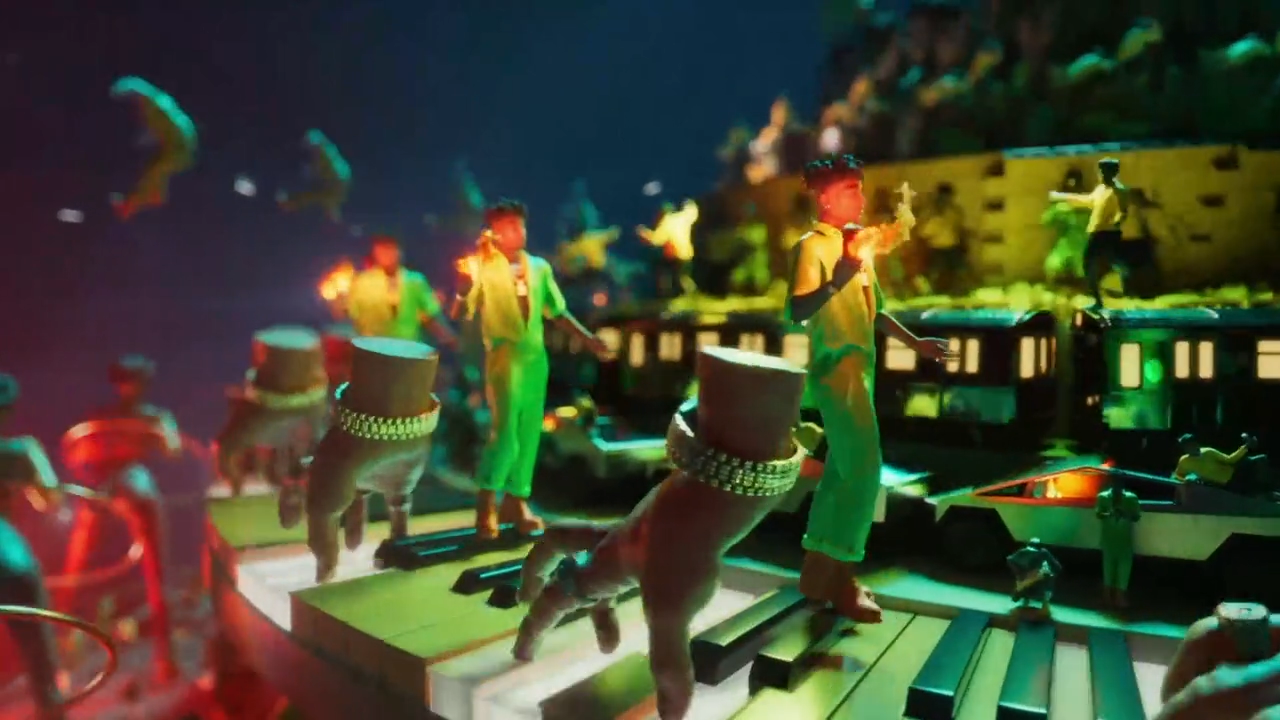 4:30 PM CEST
Pharrell William's Cash In Cash Out:
Creating a CG Zoetrope

A deep dive into the creation of the hip-hop zoetrope for Pharrell William's Cash In Cash Out. Conceived at the height of the pandemic when filming artists seemed impossible, Director Francois Rousselet and the team at Electric Theatre Collective created a fully CG Zoetrope full of miniature hip-hop superstars, building on the concept of the original animation machine. Drawing on traditional stop-motion animation and cinematography techniques, the CG zoetrope was assembled, lit and rendered in Houdini. This talk explores the creative and technical challenges faced by the team as they created the multi-award-winning music video.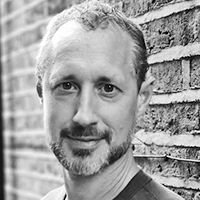 Greg McKneally hails from Toronto, studied Painting, Photography and Animation at Yale University and completed a masters in Digital Art at University of the Arts in London. In 2003, he founded moving image collective The Photon Shepherds, going on to create video installations around the world, including tour visuals for Basement Jaxx. He then worked as a Lead 3D artist and VFX Supervisor for commercials and independent feature films with Passion Pictures, Spanner Films, Animagine Studios and Pixel Kitchen. In 2014 he joined MPC as a CG/VFX supervisor, honing his craft in high-end CG production by working on award-winning projects with directors Fredrik Bond, Michel Gondry, Rupert Sanders, Dom&Nic, Christian Larson, Guy Ritchie and Ben Scott. He has delivered large-scale film and tv sequences, promos, and commercial campaigns for major clients including Sky, Heineken, Toyota, Ed Sheeran, Playstation, M&S, Channel 4, Paramount and Warner Bros. Greg was one of MPC's CG/VFX supervisors for Ghost in the Shell (2017), leading the team to achieve some of the most complex and nuanced effects in the film. Greg joined Electric in 2019 as an established 3D Lead, and since then has led key projects including Palace Skateboard's animated spot PALACE EVISU, and the fully animated Pharrell Williams music video for Cash In Cash Out, released in 2022 featuring a CG Zoetrope. In 2021 he became joint Head of CG with Dean Robinson.
---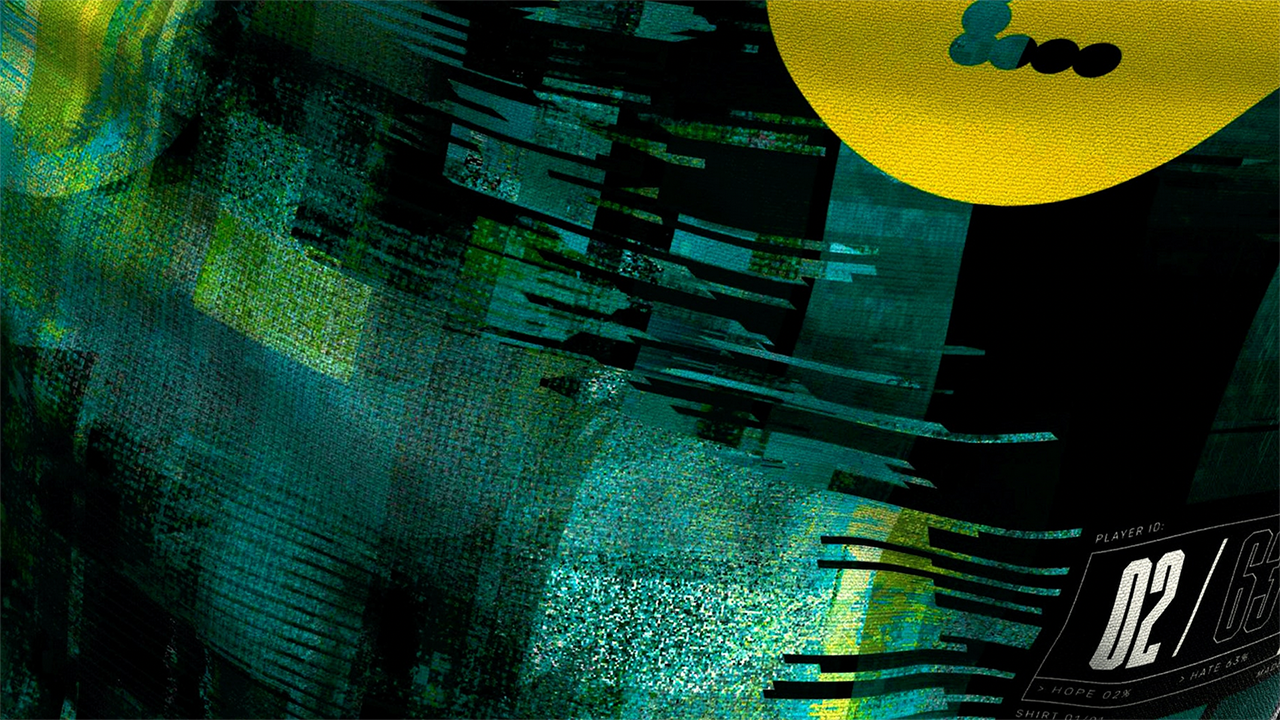 5:30 PM CEST
Houdini as an Idea Machine

Despite a wealth of tools available to artists, digital design and image making seems to be caught in a feedback loop, where more and more work is starting to feel the same. Throw in the advent of text to image AI systems and the problem just gets worse. Breaking out of this cycle requires artists to experiment, take risks and look for new ways to bring various software tools together. In this talk, Will MacNeil, Design Director in The Mill's Experience Team, will take you through his approach to finding innovative design techniques. He'll show how jumping into the lesser known parts of Houdini can yield new discoveries. And how incorporating external elements such as data sources can open up whole new approaches to design. Will's talk will feature Mill projects such as the Winter Olympics closing ceremony, EE Hope United Shirt design and the title sequence to Guillermo del Toro's Cabinet of Curiosity as well as several of his personal experiments.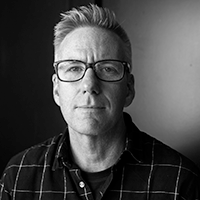 Will MacNeil is a Design Director in the Experience team at The Mill. Will makes moving images for a big range of projects from linear filmmaking and motion graphics to interactive installations, set design, textile design and generative art. Occasionally Will is asked to rethink whole formats such as news shows or live experiences based around innovative storytelling through digital imagery. Will regularly speaks at events such as Houdini Hive, FMX and OFFF.
RAUM MANNHEIM | Thursday April 27
---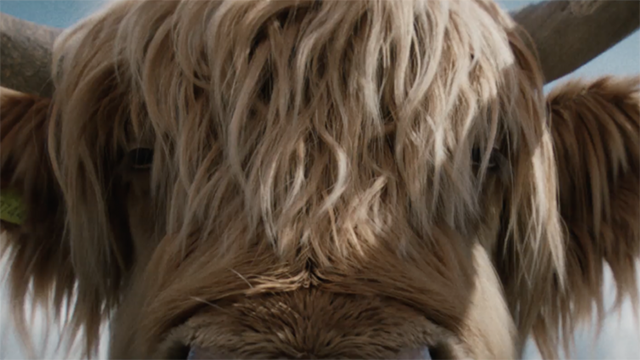 10:00 AM CEST
Simulating the Perfect Groom for a Bovine Biker

Join Georgios Kyparissous, FX Supervisor at BAFTA and EMMY nominated Untold Studios, to uncover how Houdini was used to create the perfect groom for one of 2022's most loved characters, Virgin Media's 'Highland Rider'. The commercial sees a CGI highland cow throw caution to the wind and take to the tarmac on a motorbike. This brought about particular challenges for the FX team who had to rebuild Untold's internal fur workflow, utilizing Houdini's flexible toolset, to deliver ground-breaking results.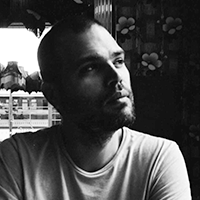 Georgios Kyparissous is an FX Supervisor at Untold Studios. Georgios oversees the work produced by the award-winning FX department at Untold Studios, working across high-profile commercials for household brands such as Samsung, Deliveroo, and Sky as well as some of the biggest shows in the world such as 'The Crown'.Prior to joining Untold Studios, Georgios held senior roles at globally renowned companies such as ILM, DNEG, and MPC. Georgios has extensive experience working on highly complex FX projects and has been using Houdini throughout his career. Some other creative highlights include work on the likes of 'Jurassic World Dominion', 'Chernobyl', 'Wonder Woman' and 'Pirates of the Caribbean: Dead Men Tell No Tales'.
---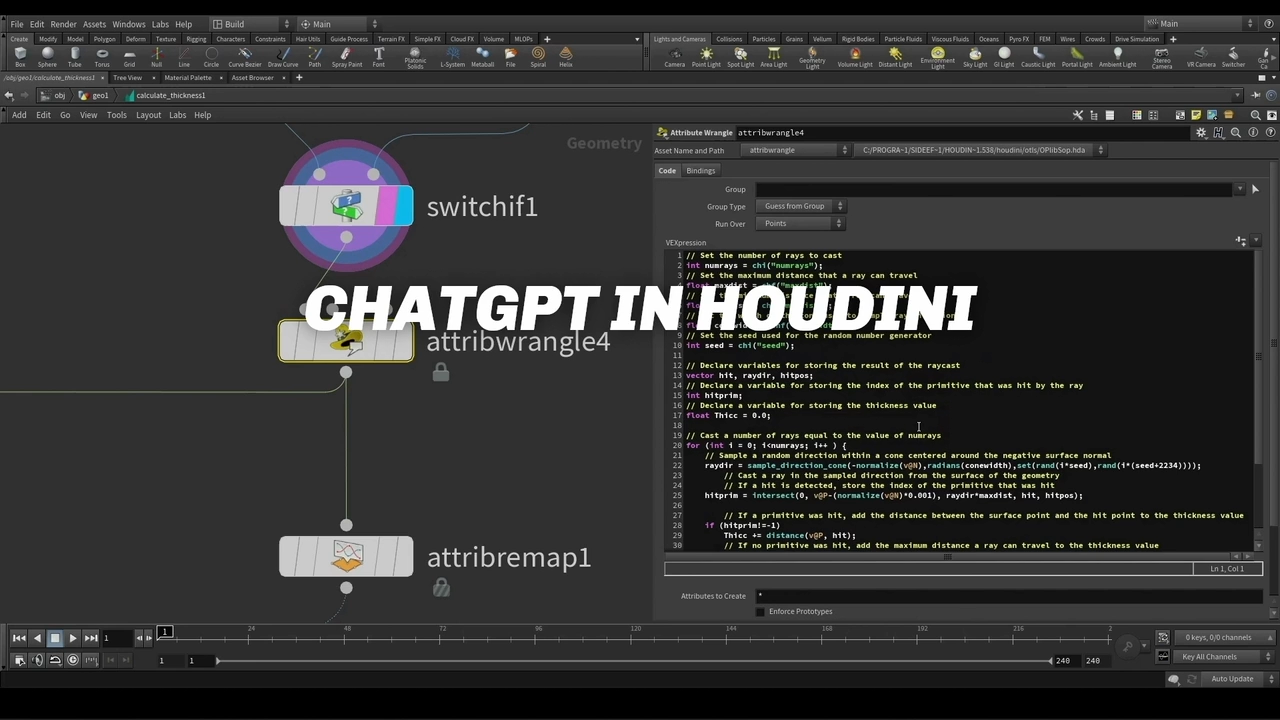 11:00 AM CEST
Project Mountain Range:
A Machine Learning Toolkit

Have you ever thought about combining Houdini's procedural power with state of the art AI Algorithms without having to care about boilerplate scripts or neverending downloads? Look no further as Paul Ambrosiussen and Moritz Schwind cover their strategies and practice of doing exactly this with a modular Machine Learning Toolkit they developed for Houdini, allowing you to natively use Houdini's Data to drive, customize and process various AI Models.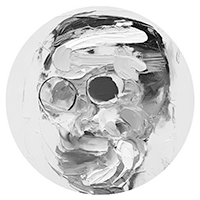 Moritz Schwind. Be it pixels, hardware, code or cameras – if it's interesting, Moritz is gonna take it apart. And sometimes even reassemble it. In his spare time, he likes to dabble with code and create generative artwork. He claims his early exposure to QBasic is no help at all when working in Houdini, Blender, Processing or Arduino. But it might have been what started his fascination for the boundaries of code and art. When not wreaking havoc to any intriguing devices around him, he works as a freelance Technical and Art Director. His more recent areas of interest cover the use of scientific algorithms in generative design and the application of AI in creative fields. Together with Manuel Casasola Merkle he runs Entagma, a learning platform focused on generative design using mainly SideFX Houdini.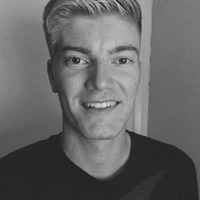 Paul Ambrosiussen is currently a Technical Artist at AMTA Consultancy. He was the Lead of SideFX Labs prior to that. Paul finished his BASc in International Game Architecture and Design at NHTV University of Applied Sciences in Breda. Paul enjoys writing tools to support effective art-pipelines, and maintaining tool / workflow quality for the artists he is assisting. His goal is to help others create amazing things in a better, faster and more flexible way. He creates tutorials, gives live lectures, attends events, and presents custom workshops to customers.
---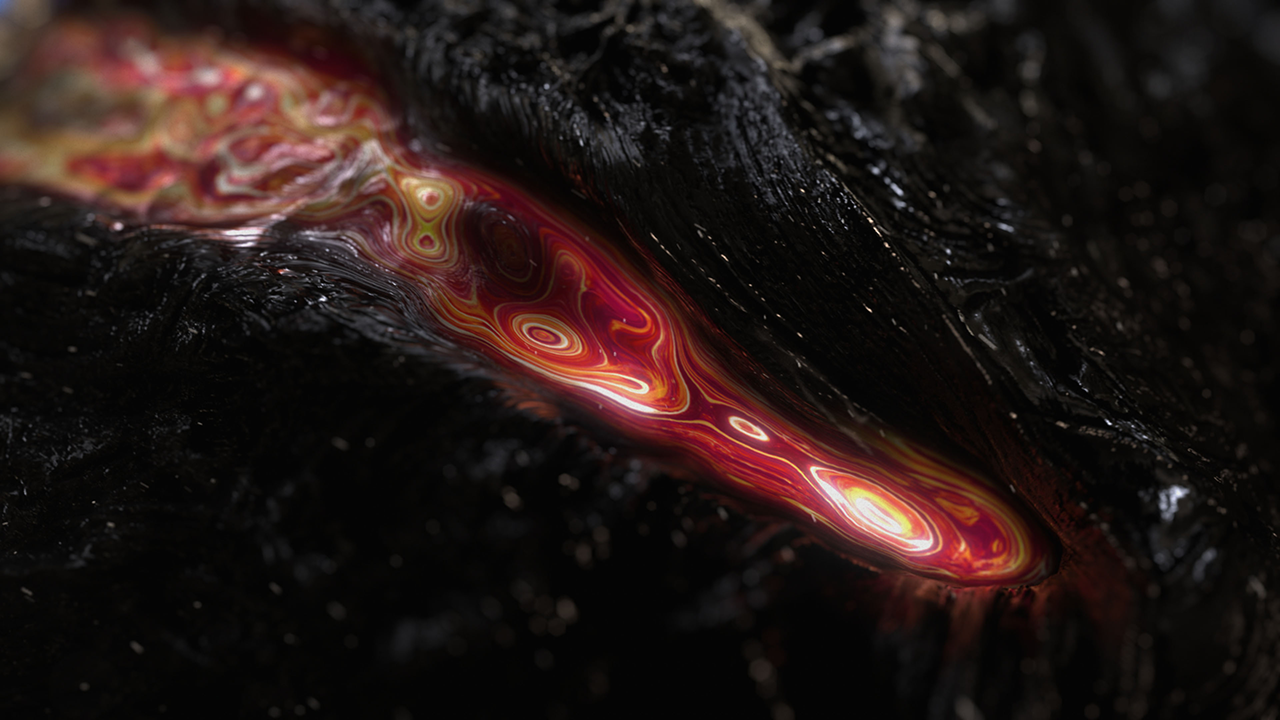 12:00 PM CEST
The Remesh Confluence

The synthesis of Houdini and Unreal creates a robust workflow that enhances the design process by combining the strengths of abstract procedural design and FX with real-time rendering. With the two tools, artists can quickly iterate and adjust their designs, ensuring a dynamic and efficient design process. Combining Houdini and Unreal ultimately enables designers to create visually stunning and immersive experiences while streamlining the workflow and enhancing overall productivity.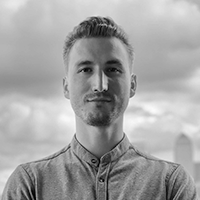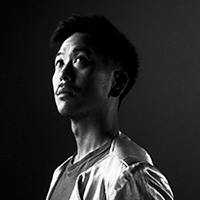 Jakub Spacek and James Lee are a design duo based in London, specializing in blending creativity with CG and real-time content using Unreal and Houdini. With a unique fusion of artistic and technical skills, they continually push the boundaries of technology and design. The duo has expanded their artistic perception through collaborations with different studios, developing a deep passion for simulating abstract visions of real-world phenomena. Their work focuses on even the smallest subtleties of shape and motion, exploring how they can create immersive, pleasing, and meditative content that captivates the viewer. Through their designs, this duo continually challenges conventional methods and providing a unique perspective on the world around us.
---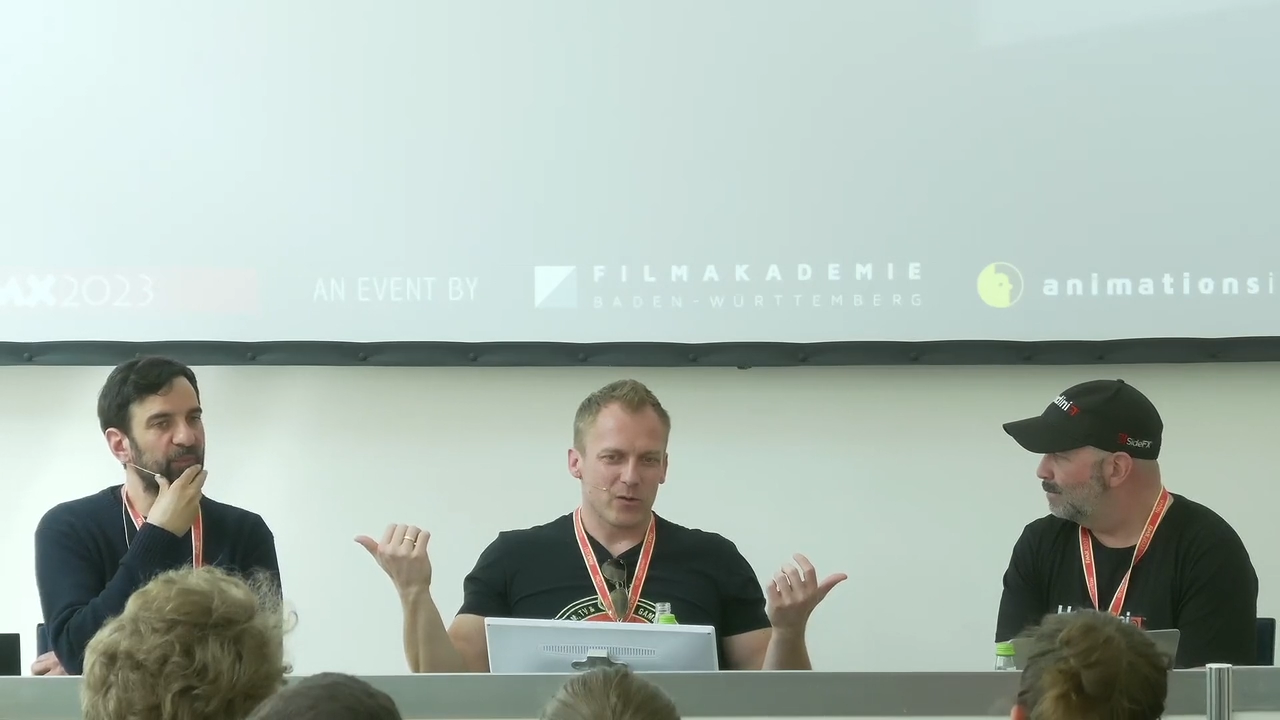 1:00 PM CEST
PANEL: Rearchitect your Pipeline to Leverage Houdini Solaris and USD

Let's discuss the challenges and benefits to rearchitecting your studio's pipeline to leverage Houdini Solaris and Universal Scene Description (USD) workflows. Hear from RISE FX's Fuat Yüksel, Head of FX, Bernhard Esperester, Head of Lighting, and Oliver Markowski, Head of 3D on their experience. Moderated by Christopher Hebert, Senior Director of Marketing at SideFX.
---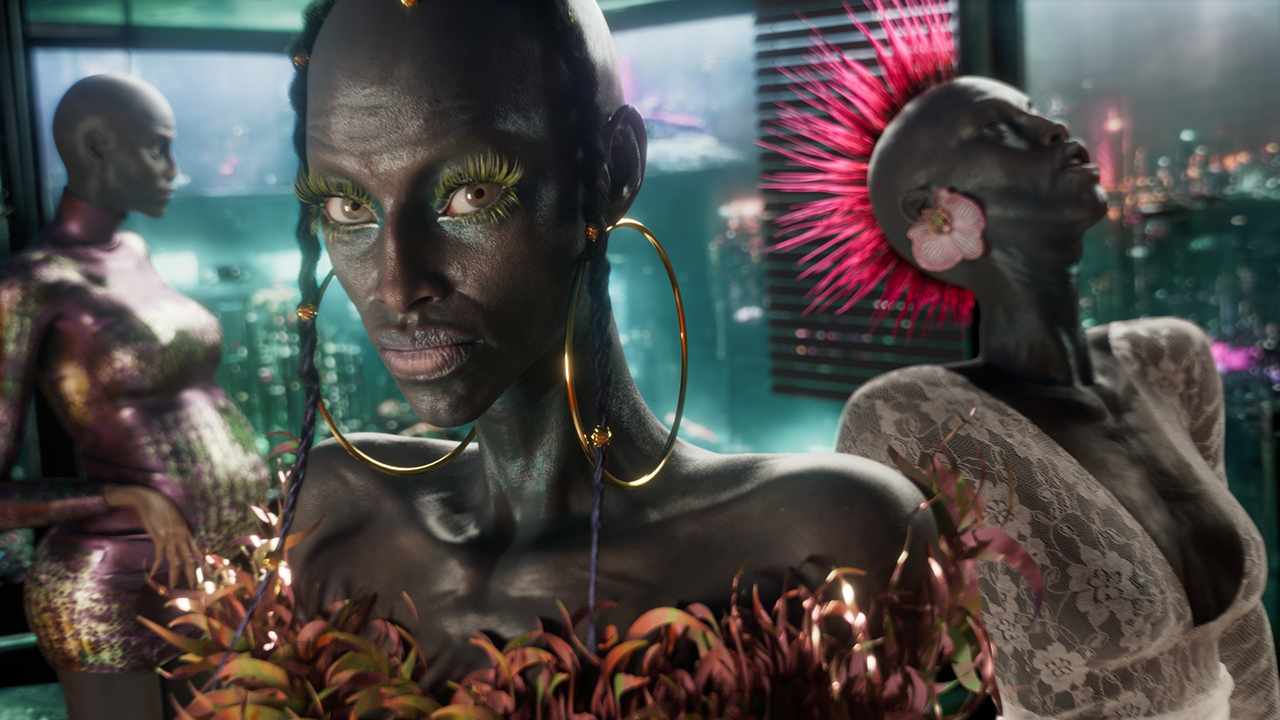 5:00 PM CEST
Motion Mastery: 4D Facial Performance Capture, KineFX & PDG-Powered MoCap Pipeline

Join Daniel Shamota from 3SISTERS studio as he presents their clever and productive solution for optimizing character animation workflows, from developing the digital double of Sharon Stone through 4D volumetric performance capture to implementing a powerful PDG & KineFX-driven motion capture pipeline in Houdini. Explore how the studio efficiently handles large-scale projects with complex character work using Houdini and Unreal Engine, even with a relatively small team. Focusing on mocap and retargeting, discover the behind-the-scenes of the Universal Joy project, an immersive experience crafted entirely in Houdini and brought to life in Unreal. Learn how 3SISTERS leverages Houdini's capabilities to develop advanced character animations for captivating virtual worlds.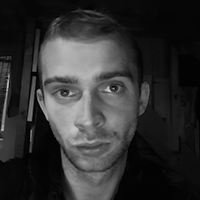 Daniel Shamota is the CEO, lead 3D artist, and VFX supervisor of 3SISTERS, a multidisciplinary creative alliance based in Tel Aviv. Co-founded as a duet with Peter Filatov, who serves as the creative director and chief ideas generator, 3SISTERS has grown under their leadership. Boasting a solid foundation in 3D character art and performance capture, Daniel guides the talented team in pushing the boundaries of creativity and innovation. Their diverse portfolio includes visual effects, virtual production, live performances, experience design, and music production.
RAUM ULM | Thursday April 27
---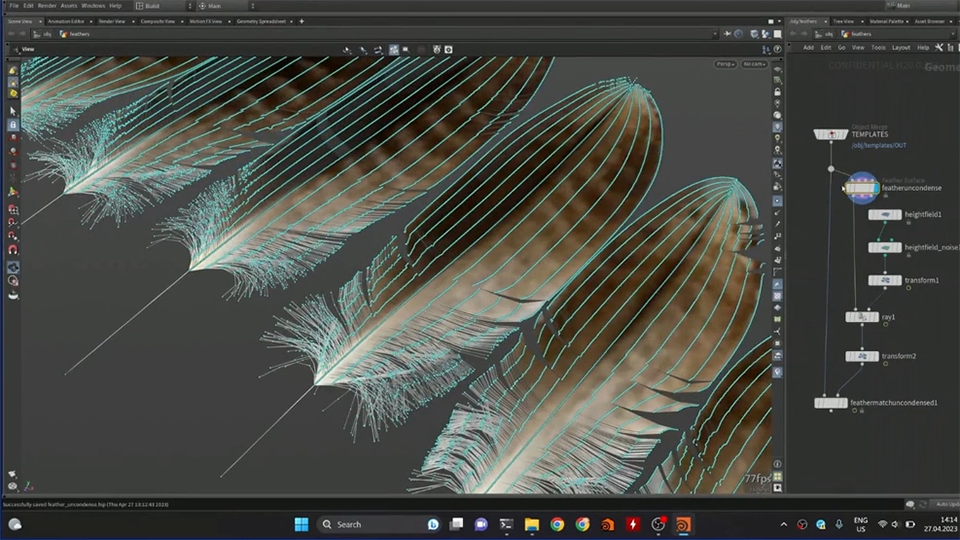 3:45 PM CEST
Houdini 20 Feather Preview

Get a sneak peek at some of the feather design, grooming & generation workflows coming in the next release of Houdini - presented by SideFX's Kai Stavginski, the main developer of the toolset. Built with high performance and GPU acceleration in mind, the feather toolset in Houdini 20 will be a powerful, natural extension of the production proven grooming tools already in the software. Learn how productions requiring hair & fur will also benefit greatly from the enhancements brought about by this new system.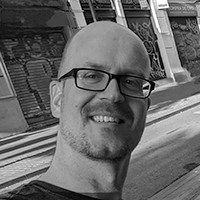 Kai Stavginski is a Senior Technical Director working as a consultant for SideFX Software since 2014. Based in northern Germany, he is the designer & main developer of the hair & fur grooming tools within houdini. Prior to his work at SideFX he spent many years with Double Negative, London where he contributed to VFX feature films as a VFX artist and developed VFX software such as a GPU-accelerated granular materials solver used for John Carter of Mars among others, well before such solvers were available in VFX packages.