One of the ways of winning HOULY is the IRON MAN challenge. If you submit an entry for all 31 days then you will win a Houdini SWAG PACK. Part of this entry is the creation of a "contact sheet" with all of your entries using the attached Photoshop Template.
You need to fill out the contact sheet and post it as a jpg to this thread by midnight EST on Aug 3rd 2020.
Please don't post anything here until after July 31.
Entries still need to be posted in each day's challenge thread to qualify - those must be posted before midnight EST on July 31, 2020.
Here you can see current leader Blackpixel's first 25 days entered into the template: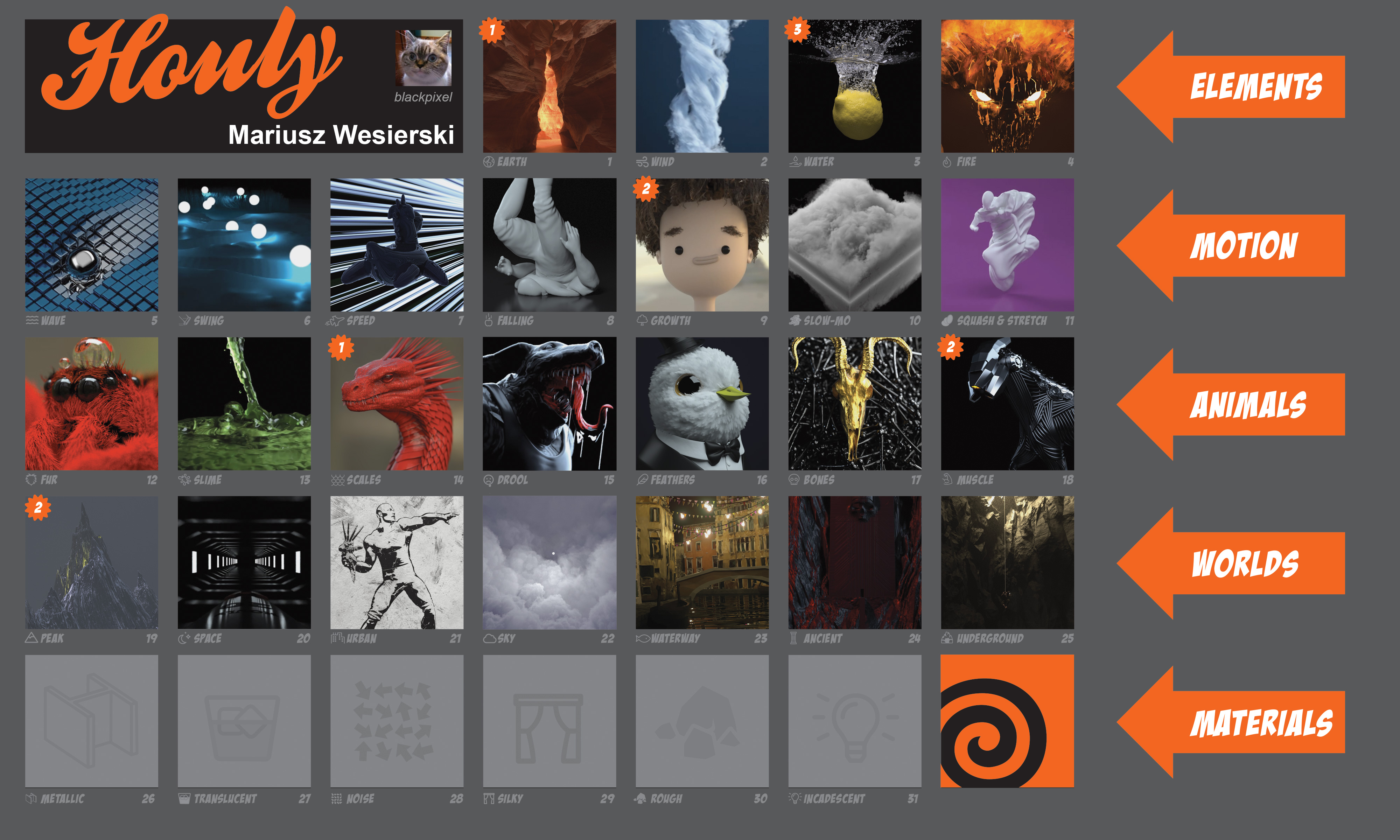 The Photoshop file has layers set up so that you can insert your artwork as ~400x400 pixel squares - one for each entry you have created. There is also a spot for your avatar (since the community knows your work by your avatar…) and you can add your proper name and username.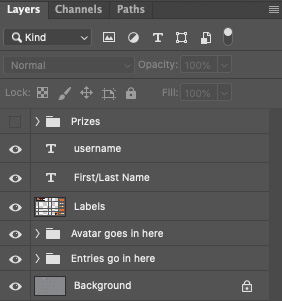 There are also badges in a folder for first, second and third that you can add to the top left corner of any day you won one of the daily challenges. They are hidden by default - you can reveal them, copy them and place them based on your daily challenge record. A chance to do a little bragging.
We are very impressed with how many people are on target to win Iron Man - good luck to everyone.
Note 1:
If anyone is unable to work with the Photoshop template for some reason - please contact me at
rmagee@sidefx.com
and we will make other arrangements.
Note 2:
Even if you don't finish all the entries, you can use this template to record the entries you did make and maybe post the results to social media. Only post to this thread if you complete all 31 on time.