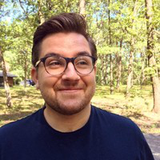 Anthony Morrelle
Anthony Morrelle
About Me
---
FX Artist near Chicago. Likes: open source, bbq, greenery
From my own experience, setting each worker with the appropriate affinity works fine. Worker 1 = gpu affinity set to GPU 0, Worker 2 = gpu affinity set to GPU 1.
I take it from your post that that isn't working?
What OS are you running? Is SLI being used?
edward
19.0.594 daily build has another fix


changelog
Second attempt at fixing crash on Linux distro's using glibc 2.34 or later.

Is this fix working? I just switched to a distro that is using 2.31 from Fedora 35 so I can't test it. If it works then I'm coming back to Fedora, ha.
ajz3d
If that's the case, have you tried Rocky Linux?
I do run Alma linux, which is another rhel clone that also takes the place of CentOS, for some servers and am ok with it. That may be my next stop... Maybe with some XFCE mixed in to make me really nostalgic. Or I've been meaning to use Rhel proper for some time now and see if I'm missing anything.