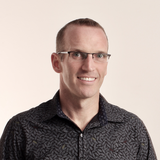 Darrin Hofmeyr
DarrinH
I love the idea, concept, and execution.

Now rename it "Dust to dust" and have it explode at the end shattering into millions of pieces and being blown away in the wind.
particula
That looks amazing, Rich! This sort of ever-zooming setup is really interesting.
I'd really appreciate a more in-depth explanation how you're approaching this.
Cheers!
The ever-zooming shot reminds me of the
Honda "Endless Road" commercial
[
vimeo.com
] by Glassworks.
Jordi Bares was the 3D Creative Director, using Houdini to previs the camera move -
Honda Behind the scenes
[
www.youtube.com
]
BlackGinger is looking to hire experienced Animators for Feature film creature and character work within our Houdini Pipeline. Both permanent and contract positions are available starting early February 2019.
Creature Animator
Responsibilities
Animate creatures, characters, digital doubles, vehicles and other moving elements

Take direction from project supervisor and animation director

Work autonomously within a predetermined timeframe

Work closely with the rigging team to enhance rigs for production

Collaborate with the development team to improve the existing animation pipeline

Requirements and Skills
3+ years CG experience animating for TV/Film preferably, but not necessarily, in SideFX Houdini

Strong understanding of animation principles, procedures and fundamentals

Strong experience in body mechanics and physics

Further understanding of cameras, cinematography and editing is beneficial

Willing to relocate and work at our offices in Cape Town

Please email
jobs@blackginger.tv
with the subject CREATURE ANIMATOR.
Include a link to an online showreel and CV.
DO NOT INCLUDE ATTACHMENTS!
Reels must be accompanied with a detailed shot breakdown.