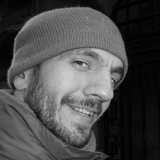 Matt Morris
Matt Morris
I can see a lot more people signing up to streaming services like DisneyPlus - maybe there will be sufficient demand for content to fill in some of the gaps opening up in production - would have to all be full animation though!

With all filming shuttering, am a little worried about june/july onwards.
malbrecht
For clarification: My gripe is about deleting unhappy customers' feedback, not about delays in development (I know about TWO deleted posts by different users, so how many else have been deleted?).
By deleting feedback from a forum a company can shape public impression of how happy customers are with their product - that is something I have never felt comfortable with.

I wasn't aware that was happening, can understand your stance in that case.
Also 3.0.17 is now out with support for H 18.0.391. As an ex-softimager who has also used RS for a long time, and now using it with maya and houdini (and soon blender) I'd say the value of a licence is good, don't have to worry about plugins for each dcc etc. Also would agree with druitre that the developers listen to the userbase, and are quick to respond to bugs. Maybe the progress feels slower than I'd like sometimes, but that comes with an expanding software suite. Also I've been used to the fast progress from the early days.

I've held off using houdini 18 so far until the bugs are ironed out, but will jump in from .0.391 onwards.