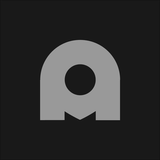 Mohan Pugaz
Mohanpugaz
Connect
[Profile pending approval]
Isaac Katz
Can you explain how this would be done? I only see Generate by Density option on the Scatter node. Thanks
simple example for scattering based on color this doesnt have solution to the original post, this is just for Isaac's question
WELCOME!
Sept. 2, 2021, 9:37 a.m.
Hi Guys,
Have a quick question.

Can I submit a set of tools used to solve a problem? for example something like the labs tree generation tools which is combination of mulitple sops used together to create tree. Or it should be a single HDA?

Thanks, Very much excited about this contest.