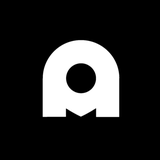 Mohan Pugaz
Mohanpugaz
I have made two video tuts on how to install redshift and sidefx labs using the packages method, they work fine without any conflict. you can try them if you want.
I am afraid having too many controls would make the hda confusing and hard to use but nevertheless its good to know how to do this.
I just made a simplest example for this without using python. It might give you some insights on how you could go about it.
Since it is dynamically updating the parms each time the number of rooms increase or decrease, which ever parms you already setup might get destroyed. Hmm not really ideal, but here you go.
Image Not Found
Matt's solution is great and to add to that,
I will use this button here to visualize the gnomon, i havent realized that button exists for a long time when i started with Houdini. so sharing for someone who might not know this.