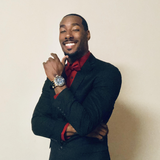 Que Caldway
Que_Caldway3
Wow phenomenal job! Love the colors and the smooth silky animation.
Looks like I'm the 3rd new user with Houdini who also has been using it about a year with a background of C4D.

Keep up this amazing work!
Ok I'll do that now!
Thanks for your response Patrykc.
I've been waiting for some kinda of feedback! So I really appreciate it.
Here's 2 files that you can check out, the smoke starts on frames 130-240.