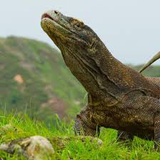 Rodrigo Martin
RodrigoMartin
Am I the only one pressing f5 every 5 minutes?

I just can't wait to try the new features!
chrism
Sorry about that e-mail blast folks - we were doing a dry run and it went out a lot farther and wider than was intended.
This was the best way to start the day, don't worry, with that mail now there are a lot of people happy, including myself
Can't wait to try h19!
BrianHanke
Since SideFX has been pretty hush-hush about this release I imagine they're planning some really big stuff. He are my predictions for Karma:

1. Ultra fast scene previews, including hair and volumes, using a new real-time GPU renderer, Karmee.
2. Karma will have 1:1 parity with every obscure Mantra feature, plus lots of new artist-friendly wrappers for common tasks.
3. New specialized shaders, including glass, volumes, skin, and hair.
4. 10x speed increases across the board for final frame rendering.
5. Simplified render settings ala Arnold and 3Delight. Everything you need will be on one ROP tab.
6. In-depth render progress reporting, including percent complete, time remaining, samples complete, CPU usage, etc.

How many of these features will we have in H19? Place your bets now!
God, if just 2 or 3 of the things in this list go to h19, I will be satisfied.
Making all the pipeline in just Houdini without any 3rd party render engines sounds really cool, and fast to iterate.
Also, adding to the list, I don't remember sidefx saying anything about xpu rendering, but is that even possible? I don't know if they are working on that, but having all my hardware rendering at the same time sounds fast!