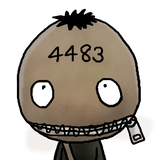 Takuya Okada
Takuya Okada
Thank you so much to everyone who participated, and to sideFX!
It was a tough project, but I think the reason I was able to pull it off is because Houdini is a great tool.
I learned a lot and was inspired by the artists.
It was an unforgettable March.
Once again, thank you everyone!
Day31
Mardini's last day.
Let's celebrate with fireworks!
Thanks for a great month!