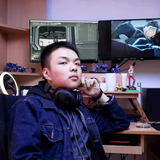 Yuzhou Xiao
YuzhouXiao
About Me
---
VSFX Graduate Student in SCAD
jsmack
Karma XPU uses an Nvidia specific raytracing library, so it won't ever work on AMD unless Houdini adds a different raytracing engine that's cross platform.
So sad to hear about that
Hey guys, I am preparing to buy a new PC. Anybody tried karma xpu with AMD GPUs on H19.5 yet? I really don't want to buy any NVIDIA device.