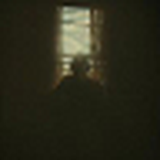 Karl Habanero
alexwheezy
It is for this reason that it is not even easy to understand just by reading some article only a few people among many thousands of artists are always doing this. They write new solvers, implement new algorithms and it seems to me that this requires much more than just desire.
Hi. It seems to me that this menu item did not exist before, at least until version 19.5. But I did not find any documentation or mention of using the renderer commands, but intuition suggests that somehow it is possible to run custom commands with a set of flags.

This discussion leads to the question, can rendering in a viewport through any supported render delegate be restricted in the threads used? For example, set Karma to not use all available CPU cores. It seemed to me that it was the team's renderer that should do this.

Thanks.