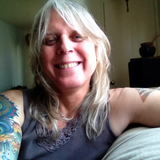 Debra Peri
debraperi
NOT funny, at all.
Stop. Just stop!
jimc
Actually there's only one reason to learn Houdini:
Chicks dig it.

It's a proven fact that Houdini's procedural workflow improves your love life, makes you more presentable, and causes your confidence to rise to new heights, as well as improving vascular flow to the extremities.

Stay tuned for my upcoming title "How to Learn Houdini and Meet Gorgeous Women in 30 Days!".