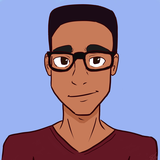 Evan Robinson
evanrudefx
NicTanghe
What is that menu in the bottem left in the first screenshot and how do you acces it ?
jsmack
Did you change the exr colorspace to ACEScg too? The default is configured to interpret it as rec709(linear)
Thanks, that was the issue, lol
for anyone else wondering it has be logged as an official bug.