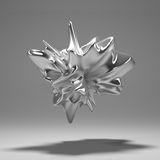 verysame
verysame
I think Gnomon is one solution.
Not sure there's something else…
Hi there,

Is there any course in Santa Monica or LA about Houdini?
I might have some time to finally spend in some serious learning session.
Tutorials and the Internet don't work for me really well, I'm more old fashioned as I prefer a direct interaction.

Thanks for any info.

Best,
Andrew
mzigaib
Thanks for the links, there is also a 3rd part 3rd part [youtube.com]
But this is just the modeling part it is missing the render part, which is really a shame it is a awesome result.
You're right, didn't notice there was the render part too.
It seems all the links around are pointing to the same Vimeo account.
Too bad there isn't a copy of those on YouTube.