Learn
RenderMan ShipShape Art Challenge in Solaris
RENDERMAN SHIPSHAPE ART CHALLENGE IN SOLARIS
May 12, 2020
---
This year's RenderMan Art Challenge was recently announced with the theme of "Shipshape." With the release of Solaris in Houdini 18, this is a great time to explore setting up a shot, adding cameras and lights and rendering using PIXAR's RenderMan 23.2. You can use the Non-Commercial RenderMan to work through this lesson. Instructions for installing the Houdini for RenderMan tools are included in this lesson.
You can download the starting scene from the Art Challenge page. There are many formats available but these lessons use
Alembic
as a starting point which is then converted to
USD
within the LOPS context. We have included Houdini project files but these only work if the
RenderMan_Shipshape_Art_Challenge.abc
 file is placed in the main directory. But instead of relying on these files, you should consider building up the shot from scratch to get the most out of the lessons being taught.
The Deadline for the Challenge is Tuesday June 23th, 2020 - Midnight PST. 
This gives you lots of time to set up your scene in Solaris and create your masterpiece with RenderMan!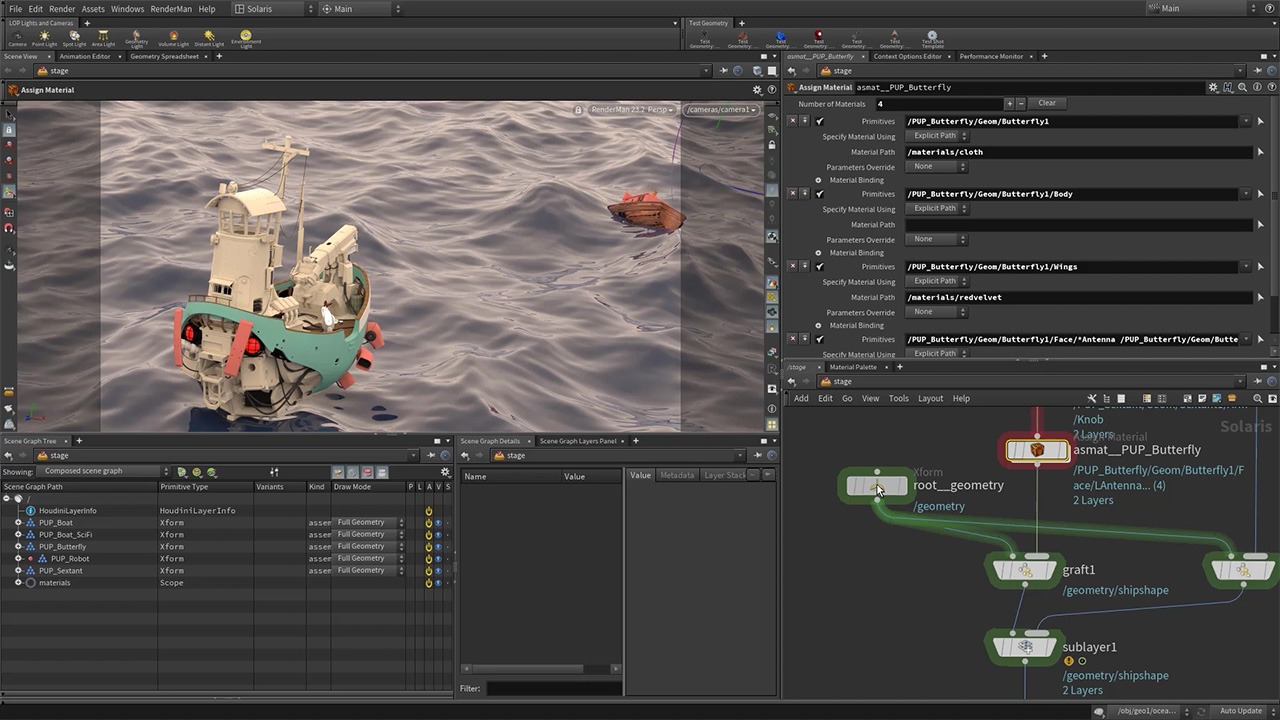 PART 1 | Prep Assets in Solaris/LOPS
Learn how to ingest an Alembic file into Houdini then set it up to be used in the Solaris/LOPS context. You will learn how the USD Scene Graph is built and how you can use it to work with the either assemblies or individual primitives. You will assign materials then set up a camera and an environment light. Installing RenderMan is also covered along with how to use the RenderMan delegate to render the scene in the viewport.
Length: 35:44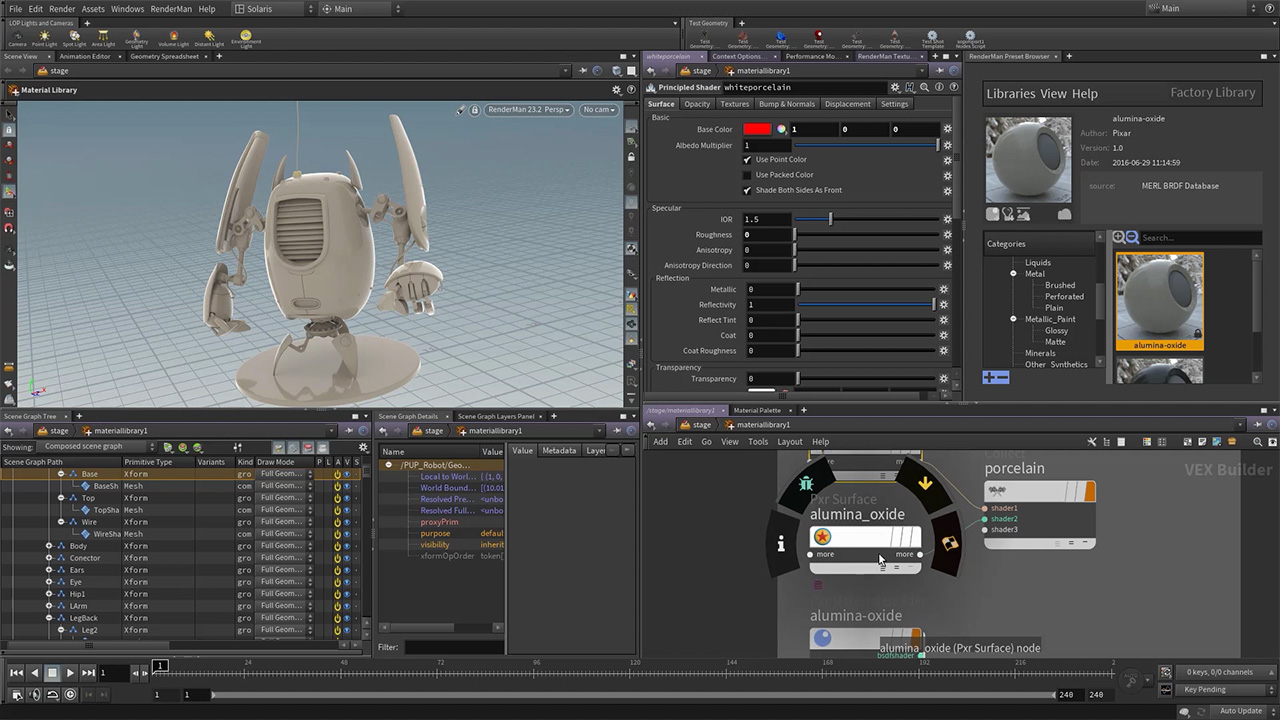 PART 2 | Shaders & Textures in LOPS
In the first part, materials were built using Houdini's principled material which is then rendered with RenderMan as a USD preview shader. In this lesson, you will bring in actual RenderMan shaders then assign them. You will also learn how to build composite materials so you can render the same asset with both RenderMan and Karma. Creating and assigning texture maps using the proper PIXAR format is also addressed.
Length: 26:18