Learn
Sci Fi Panel Generator
SCI FI PANEL GENERATOR
Oct. 03, 2019
---
In this lesson, you will learn how to create a Sci Fi Panel Generator for use in game engines such as Unity. This will be a high level tool that artists can use to quickly turn designs created in Adobe Photoshop into 3D panels for use in-game. As a technical artist, you will learn how you can build this kind of tool using Houdini's node-based workflow including a range of specially designed GameDev Tools published by SideFX. 
All the nodes and networks will then get wrapped up into a Houdini Digital Asset or HDA which can be loaded in Unity using the
Houdini Engine
plugin. Once the tool is ready, game levels can be quickly set up using using this generator tool and some source Photoshop designs to create quality game art.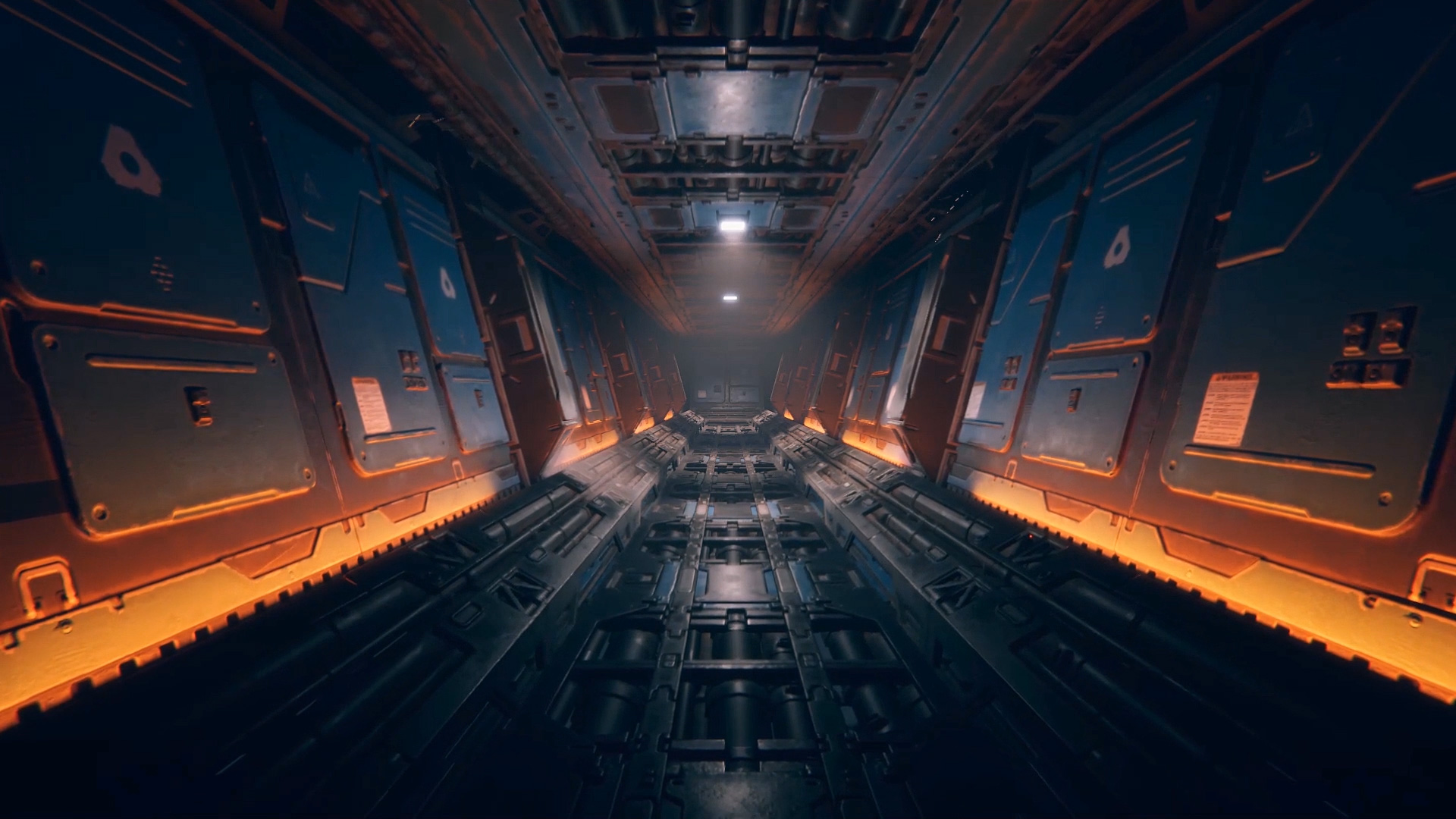 INTRODUCTION
This overview shows you the finished asset and its various controls work in both Houdini and in Unity. You will learn what kinds of parameters are available and how you can turn a Photoshop file with multiple layers into a quality game-ready model.
Length: 04:25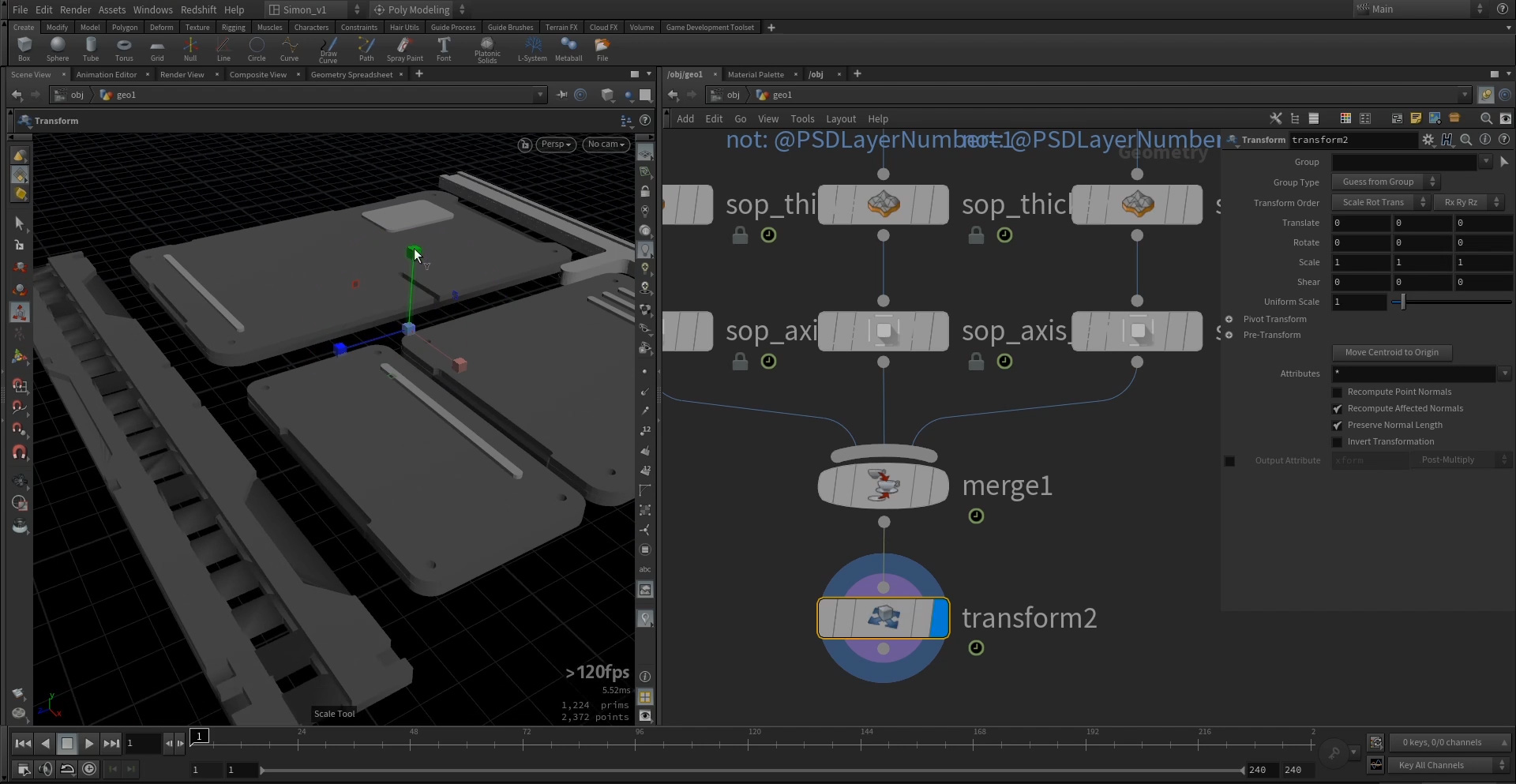 PART 1 | MODELING THE PANEL
In this lesson, you will start with the Trace PSD GameDev tool then use that to start modeling the various layers of the panel. You will learn how to place the parts in relation to each other and will make sure you set up your nodes procedurally so they can handle different PSD files with unique designs.
Length: 33:43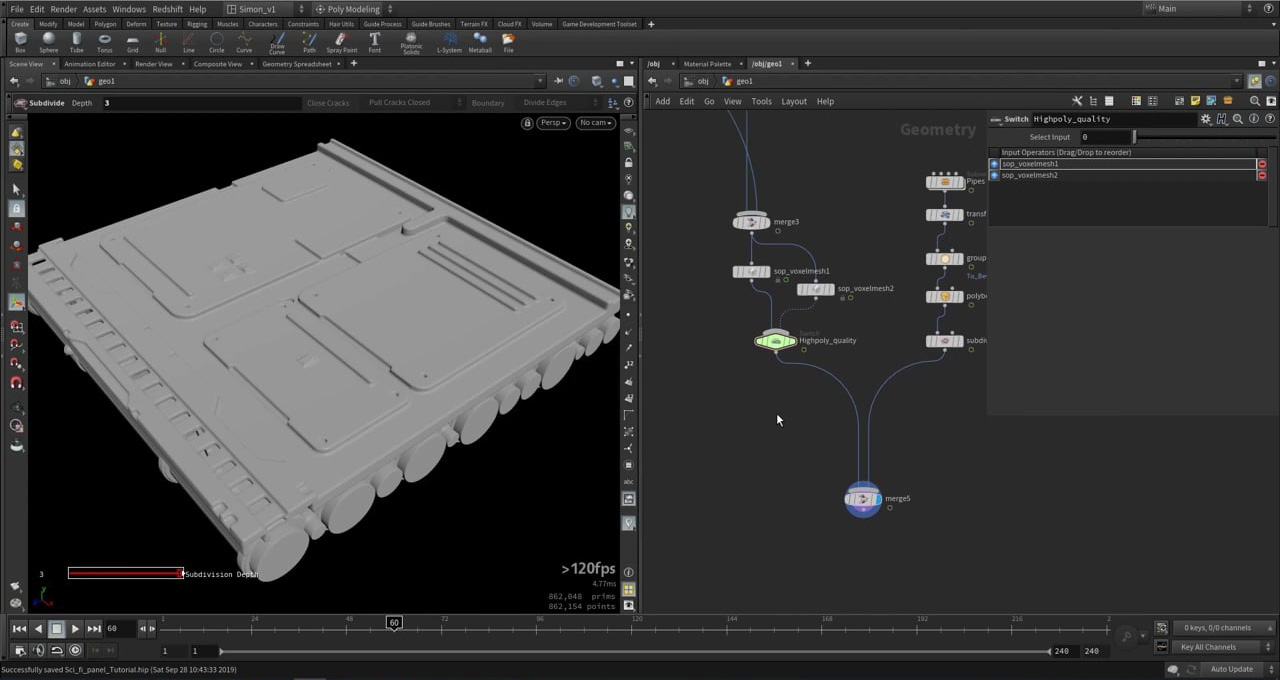 PART 2 | ADDING DETAIL
Now that the main body of the panel is ready, you will learn how to use more layers in the PSD file to add details such as grooves or to place existing pieces of detailed geometry. You will then set up both high and low resolution versions of your panel to allow for texture baking in the next video.
Length: 37:29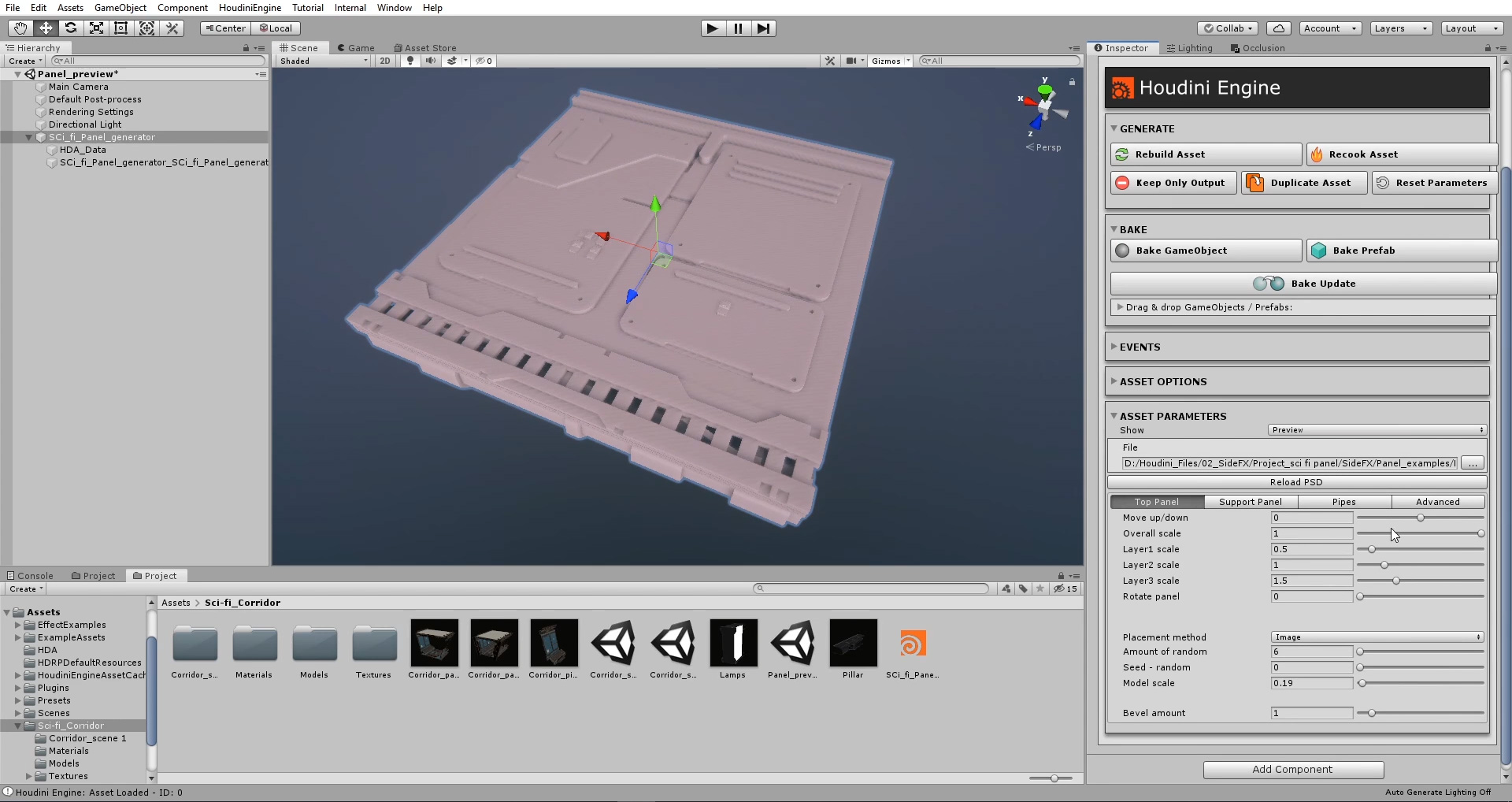 PART 3 | CREATING THE DIGITAL ASSET
It is now time to wrap up the nodes and networks into a Houdini Digital Asset or HDA which becomes a high level tool for artists to work with. You will promote parameters from key nodes to build an interface for the tool and then you will test it in Unity to show that it is ready for level builders to use to lay out the game.
Length: 37:21
NOTE: The controls available on the Houdini Digital Asset are available in the game editor. The results are baked when the game is compiled and the procedural controls are not available at runtime.