SCI FI DOOR GENERATOR
12月 02, 2019
---
In this lesson, you will learn how to create a functioning door asset that can be used to rapidly add doors to a level. Each of the doors will be consistent with the design aesthetic of the level, while allowing your designers to customize the shape, size and detailing on a door to door basis. One asset built this way can generate multiple doors in the Unity editor that are all game-ready with efficient poly counts, uvs, collision geometry and texture maps.
You will start by creating a procedural model in Houdini then you will set it up as a digital asset that can be opened up in Unity using the
Houdini Engine plug-in
. The asset will generate both high res and low res geometry which will feed baking tools built right inside the asset. These will create texture maps that can be used in Unity to feed a shader that can be customized for each door. You will then reference a script so that each door is automatically set up to control the opening and closing of the door based on trigger geometry.
NOTE: This lesson uses the Quick Groups and Sci-fi Surface Detail assets which are included with the project files directory. Please take these and put them in your home directory in an otls directory (which may or may not already exist). This way the assets will be available for your Houdini sessions and your Unity sessions when you are working with the Sci Fi Door Asset.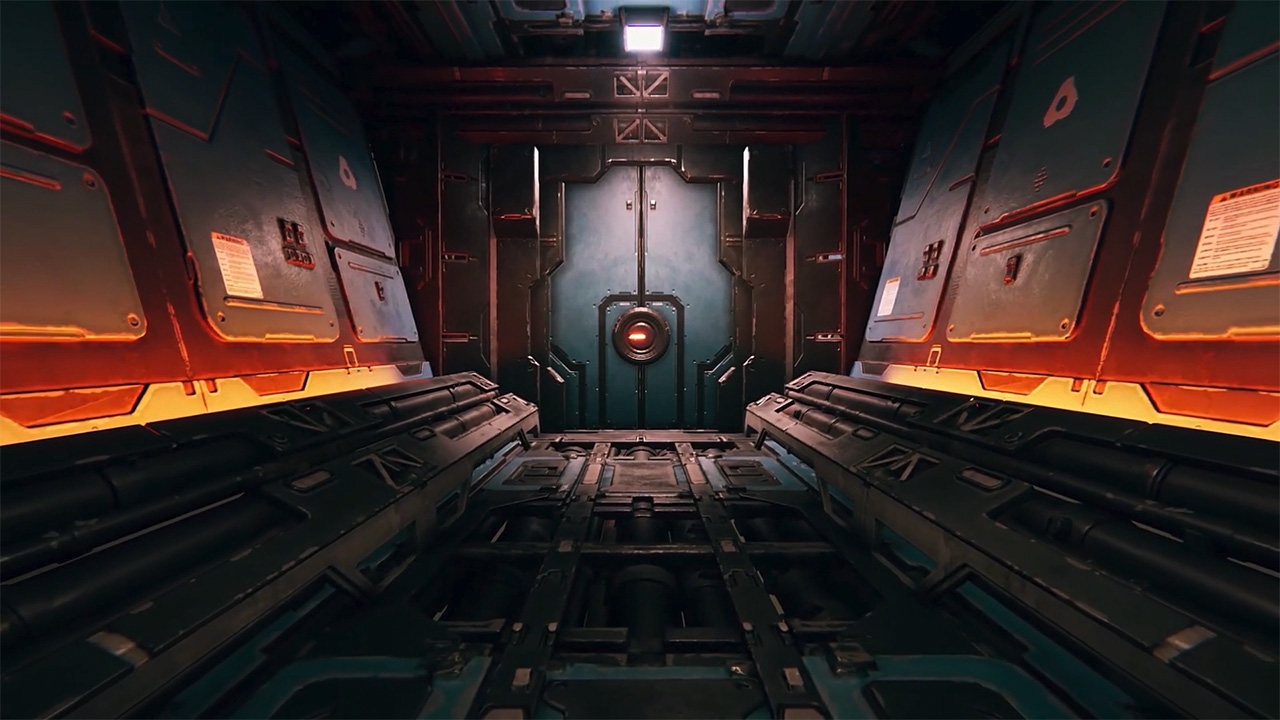 INTRODUCTION
Before you build the asset, this video will show you the finished tool to give you an idea of what you are trying to accomplish. You will see the tool in action inside the Unity editor then take a quick tour of the node networks in the Houdini scene file. 
Length: 07:07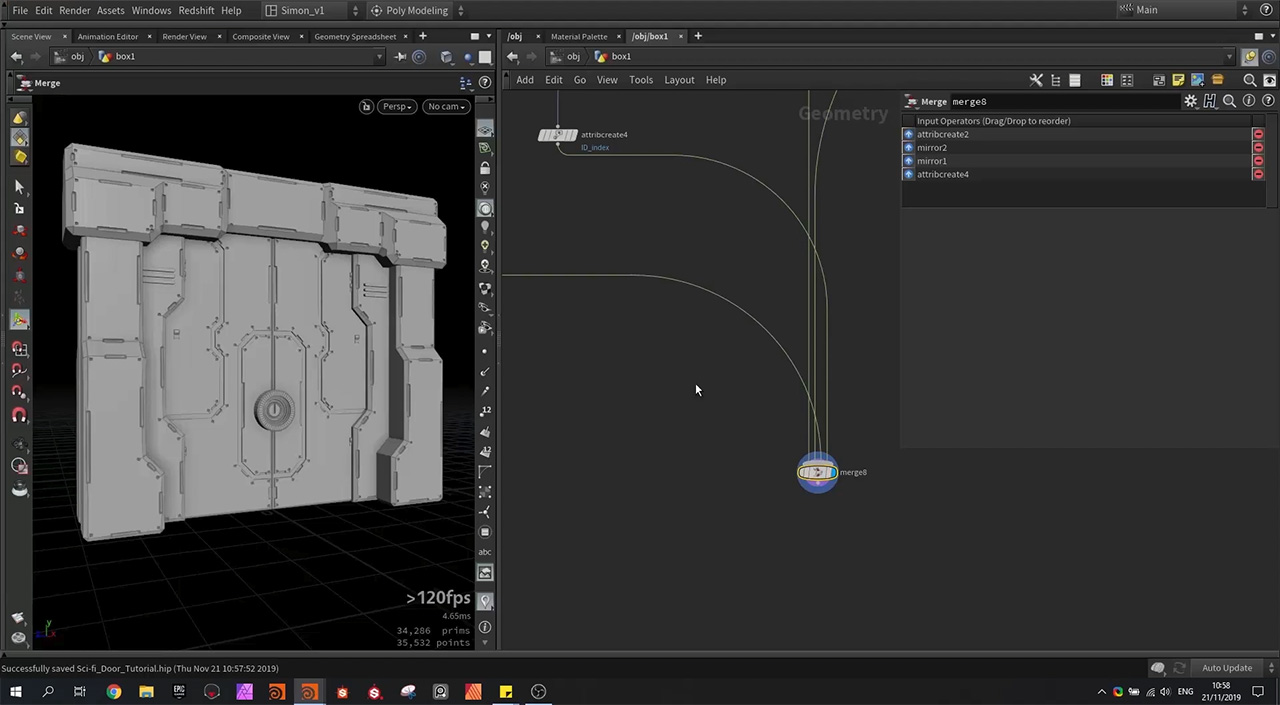 PART 1 | MODELING THE DOOR
Most game artists can model a door like this easily but making many of them for a game can become repetitive. In this lesson, you will learn how to work procedurally in Houdini to create a system that can be used to generate different doors with unique sizes and surface details. 
Length: 36:59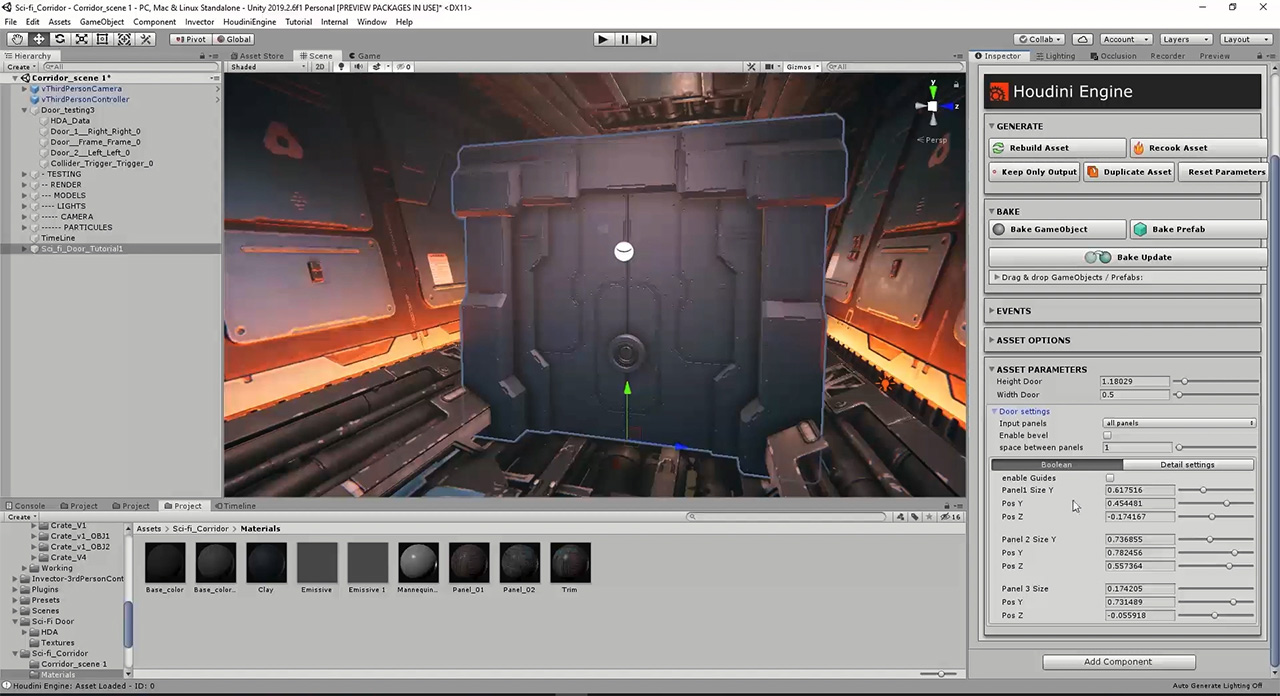 PART 2 | CREATE THE DIGITAL ASSET
In order to share your procedural Houdini setup with level designers in Unity, it is important to wrap up the node network into a Houdini Digital Asset [HDA] which can be loaded into Unity using the Houdini Engine plug-in. You will load the asset early in the process so you can see how each step taken to build the UI of the asset affects how you use it in the editor. 
Length: 28:30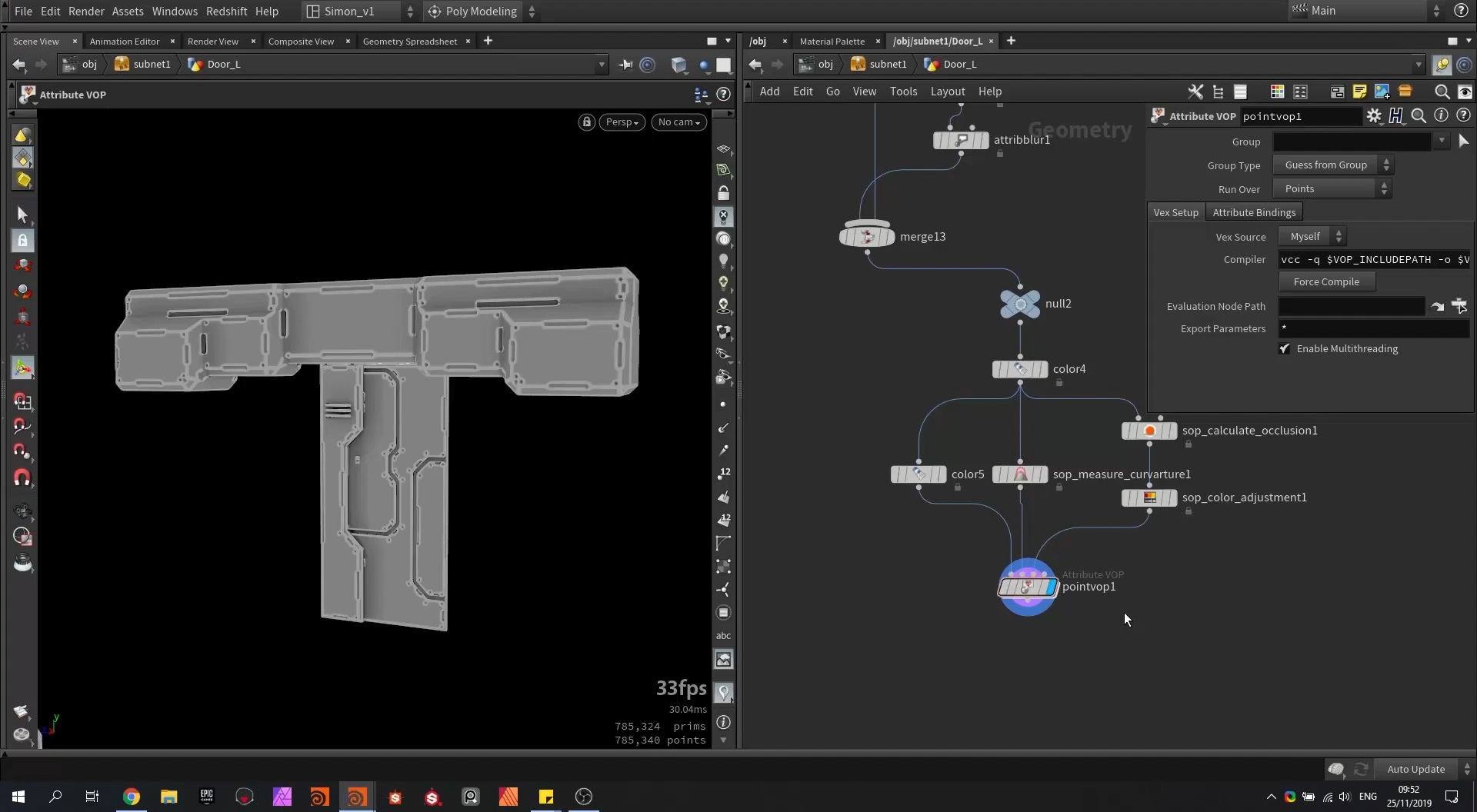 PART 3 | HIGH POLY/LOW POLY
To create game-ready art, you will prepare high resolution and low resolution geometry which can then be used to bake out textures. You will also use curvature and occlusion to find areas where you can add dirt maps. These get baked out too and will be used in the next lesson to create the final shader. 
Length: 27:56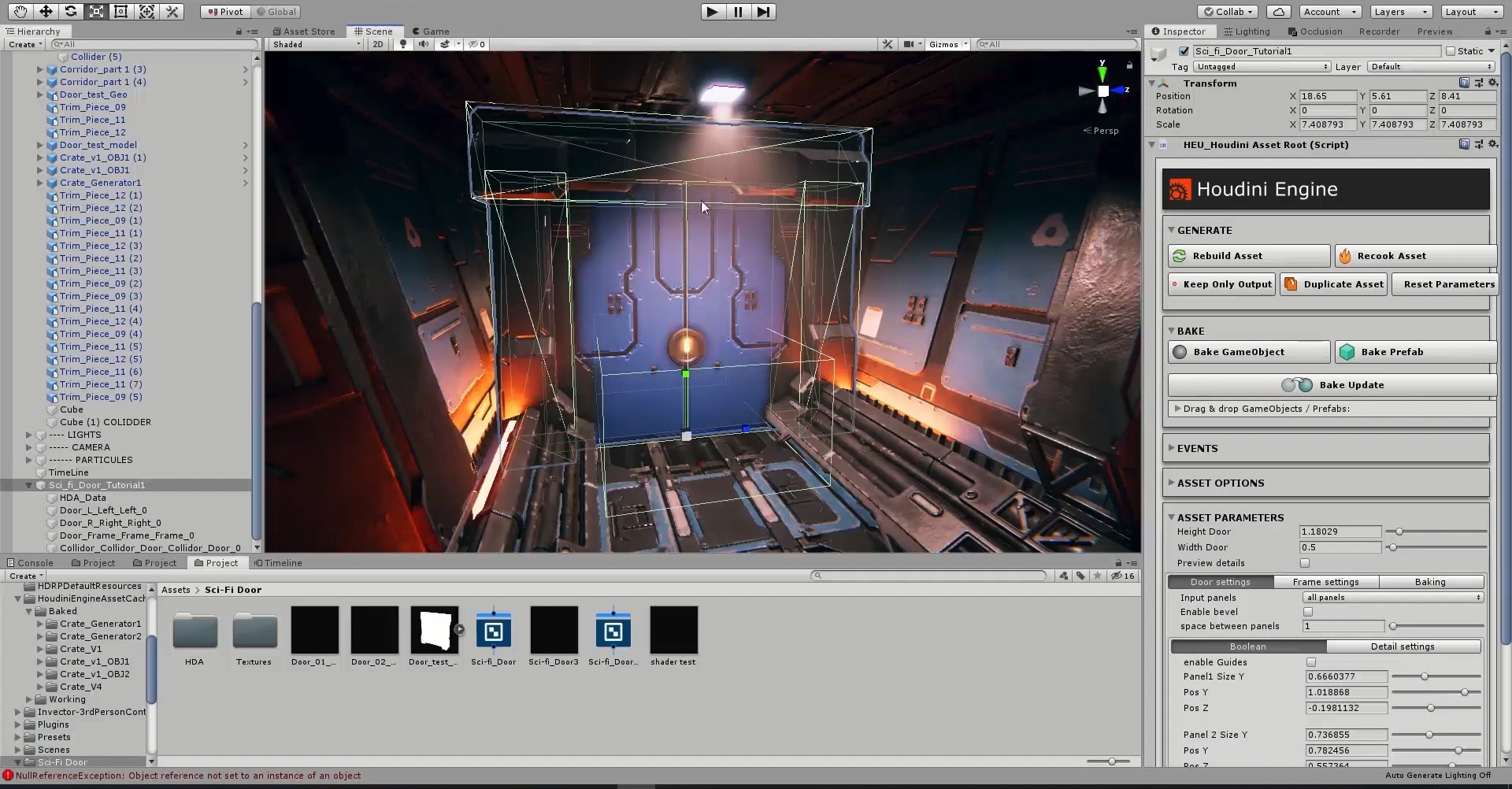 PART 4 | WORKING IN UNITY
Now that you have the model in Unity and the geometry baked out, you can use the generated texture maps to build a Unity material. This material can be set up in the Houdini network so that it is picked up automatically by the asset. You will use a similar technique to add a script to the asset designed to open and close the door when collision triggers are set off. 
Length: 22:46