CFX
Character FX artists have come to rely on the hair and fur, cloth and crowd tools in Houdini. These tools have been enhanced in Houdini 18.5 to speed up workflows and make it easier to achieve final production quality results.
VELLUM | Cloth
With Cloth in Houdini 18.5, the goal was to add Fabric Presets that give artists fast access to realistic looks while bringing a more interactive experience to your workflows.
Artwork by Andriy Bilichenko
VELLUM | Fabric Presets
To give artists a head start when setting up cloth sims, the Content Library includes a collection of eight different fabrics with unique physical behaviour and shaders per fabric. These include silk, velvet, wool, leather, jersey, raincoat, tulle with embroidery and jeans.
CONTENT LIBRARY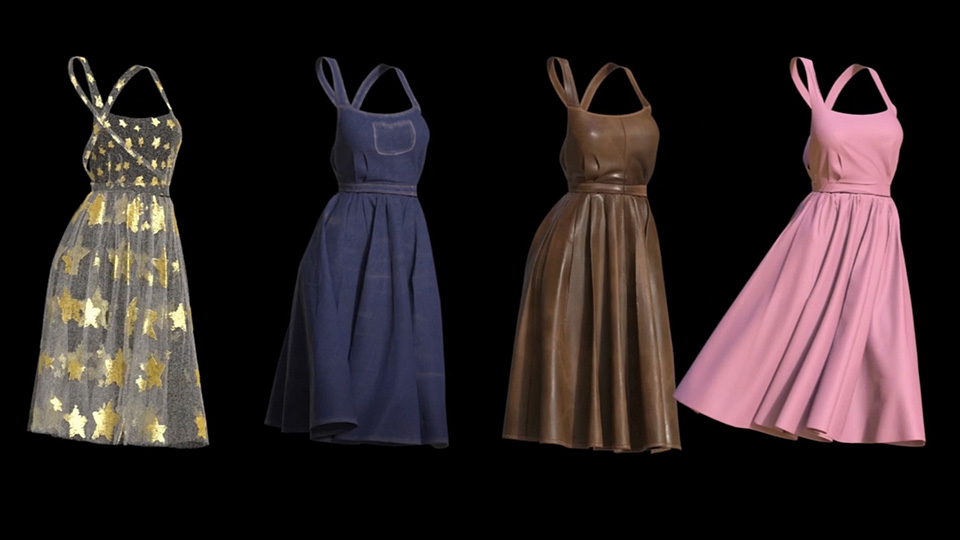 VELLUM | Interactive Brushes
Interactive Brushes for Vellum Cloth, Wires and Soft Bodies provide tools for setting a more dynamic rest state for your simulations or simply as a modeling tool for adding realism to a scene.