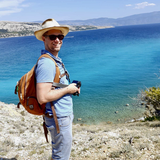 Christoph Fasching
chf
I have the same issue.
Can't seem to get it working again.
AramG
What directory did you change it to? I'm running into the exact same thing on Build 568 (of Houdini and Labs), changed my OCIO directory to "C:\Users\(user_name)\Documents\OpenColorIO-Configs-feature-aces-1.2-config\aces_1.2" and got the same error.
I put it on C: directly and referenced it in the houdini.env file:
OCIO = "C:\OpenColorIO\aces_1.0.3\config.ocio"
this seems to have done it
all that makes sense..

I guess I am asking if, Rendering and hardcore simulations aside, it's possible/feasable to dive inside apple silicon houdini without too many limitations with a 16GB RAM Mac Mini.