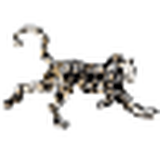 circusmonkey
circusmonkey
Use the free watermarked version, which you can't really use for your reel.
Test with the water marked version and render on grid markets. You need to direct your question to Autodesk as Sidefx has nothing to do with Arnold
daily.hip
March 11, 2017, 9:59 p.m.
Excellent work sir !
Hi , there's a big orange download files button ? , can you not see it

Rob