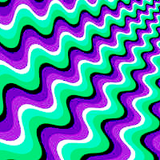 Danicka Oglesby
doglesby
Hey CatintheHat,

I tested out the nodes, and I'm running into the exact same problems. I've identified the problem with Labs Tree Hierarchy where the incorrect primitives were being deleted, so thank you very much for bringing this to our attention. I've fixed the issue, and the updated node will be available tomorrow after tonight's build. I'll look into the error messages in more depth tomorrow.

And do feel free to submit any hitches like this into our bug system as you run into them!
LaylaLDP
Yes, I have tried using Houdini 19,curve advect worked, but the other groom tools seem to be taken out of Houdini's latest version.

Grooming was updated quite a bit in Houdini 19, so it's going to work differently from the tutorial.
https://www.sidefx.com/docs/houdini/news/19/groom.html
[
www.sidefx.com
]
"Completely redesigned grooming toolset with many new tools, and interactive brushes."
Also see:
https://www.sidefx.com/docs/houdini/fur/groom.html
[
www.sidefx.com
]
LaylaLDP
When I tried doing this same process in one of the university computers I keep getting the same error message woth Houdini 18.5.

I would submit a bug ticket then, because it doesn't seem to be an issue with how you're using Houdini.
I've walked through the tutorial on the same version of Houdini you're using and can't replicate the problem, unfortunately.
Have you tried upgrading to the latest Houdini version and trying? You can also submit a bug report about the issue.