Log into your account
to keep track of your progress. You can work through the lessons without logging in but your progress will be lost when you refresh the page.
CRASHING WAVE
Sept. 27, 2021
---
Learn how to simulate a wave crashing onto a lighthouse. This workflow will involve the use of FLIP fluids to create the wave, colliding surfaces, and an ocean spectrum. Once that is complete, learn how to surface the water, add white water and generate spray effects. Finally, render out the sequence using Mantra and composite the AOVs to complete the shot.
Note: Lighthouse model by Pieter Talens. A version of this shot was originally created by Stephen Tucker when Fluids were first introduced into Houdini.
Note: Fluid simulations consume a lot of disk space and you should set aside at least 1TB to fully complete a project like this. If you don't have that available then you will have to work with a low res simulation. RAM also plays a big part in simulations and at least 32 GB is recommended but more will be needed for a detailed sim.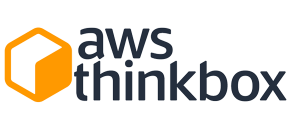 This project was completed by using
AWS Thinkbox
cloud services to get access to bigger computers with more RAM for simulating and rendering.