HOUDINI FOR THE NEW ARTIST
June 01, 2022
---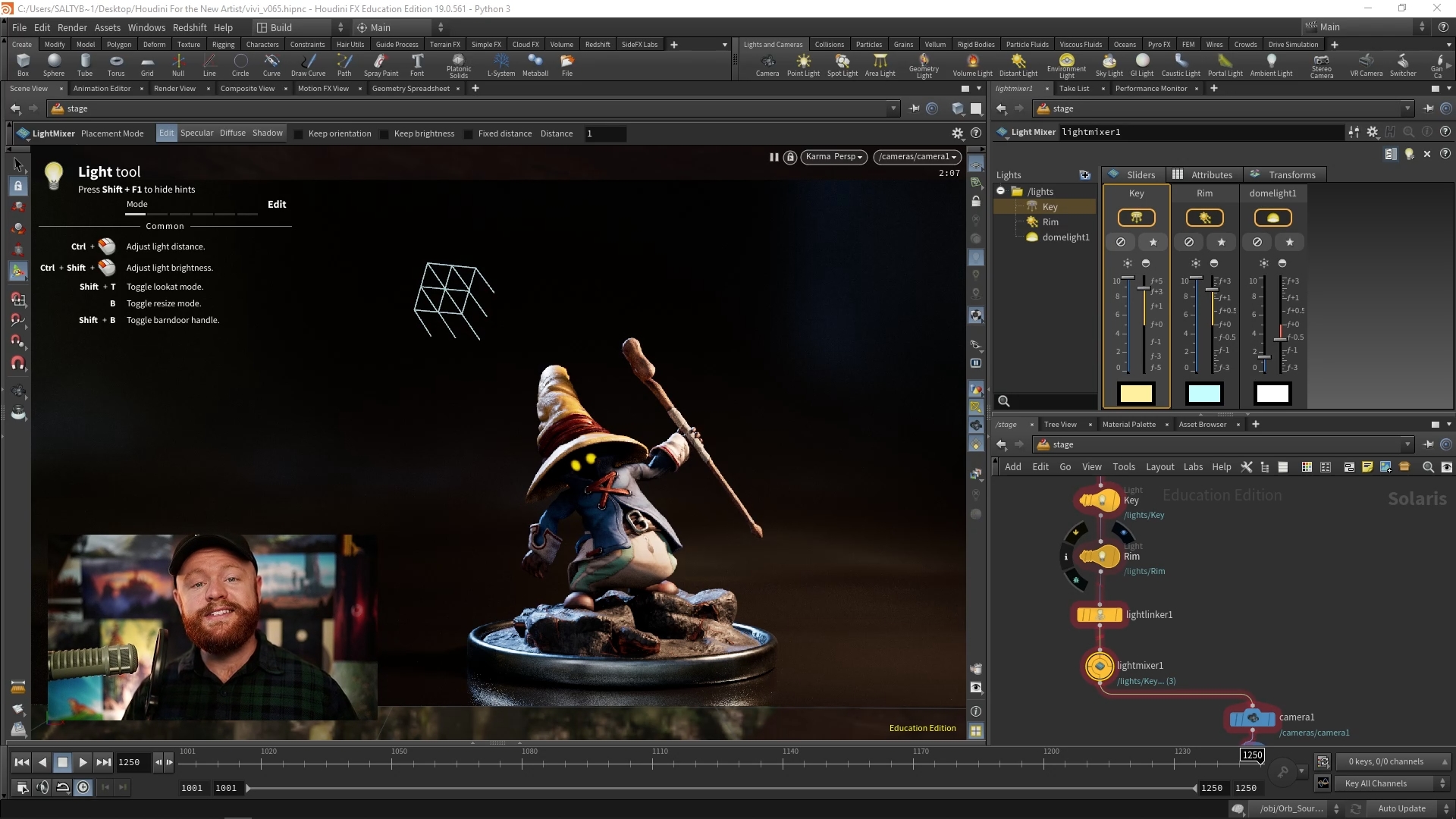 Houdini For The New Artist is designed for anyone starting their Houdini journey for the very fist time.  What makes this course stand out is the combination of hands-on practice and practical advice on how to learn Houdini.  We'll also cover the very basics - such as understanding the difference between the viewport, network view, parameters, shelf, animation timeline, and transform tools.  Plus, you'll gain this knowledge in a fun way as we build up this scene with our friend Vivi!
A large portion of this course also goes over the various contexts in Houdini and what they are made for.  As a beginner, it's challenging to understand the difference between SOPs, DOPs, POPs, LOPs, TOPs, ROPs, and other the other "OPs."  So, in this course, we will navigate the magical lexicon of Houdini terminology to make it easier to understand.
Not only that, but I'll also give you a tour around LOPs/Solaris/The Stage which modifies USD data for rendering in Karma.  We'll talk about the history of Mantra/Karma, how to add in lights, and eventually render out an epic image of Vivi.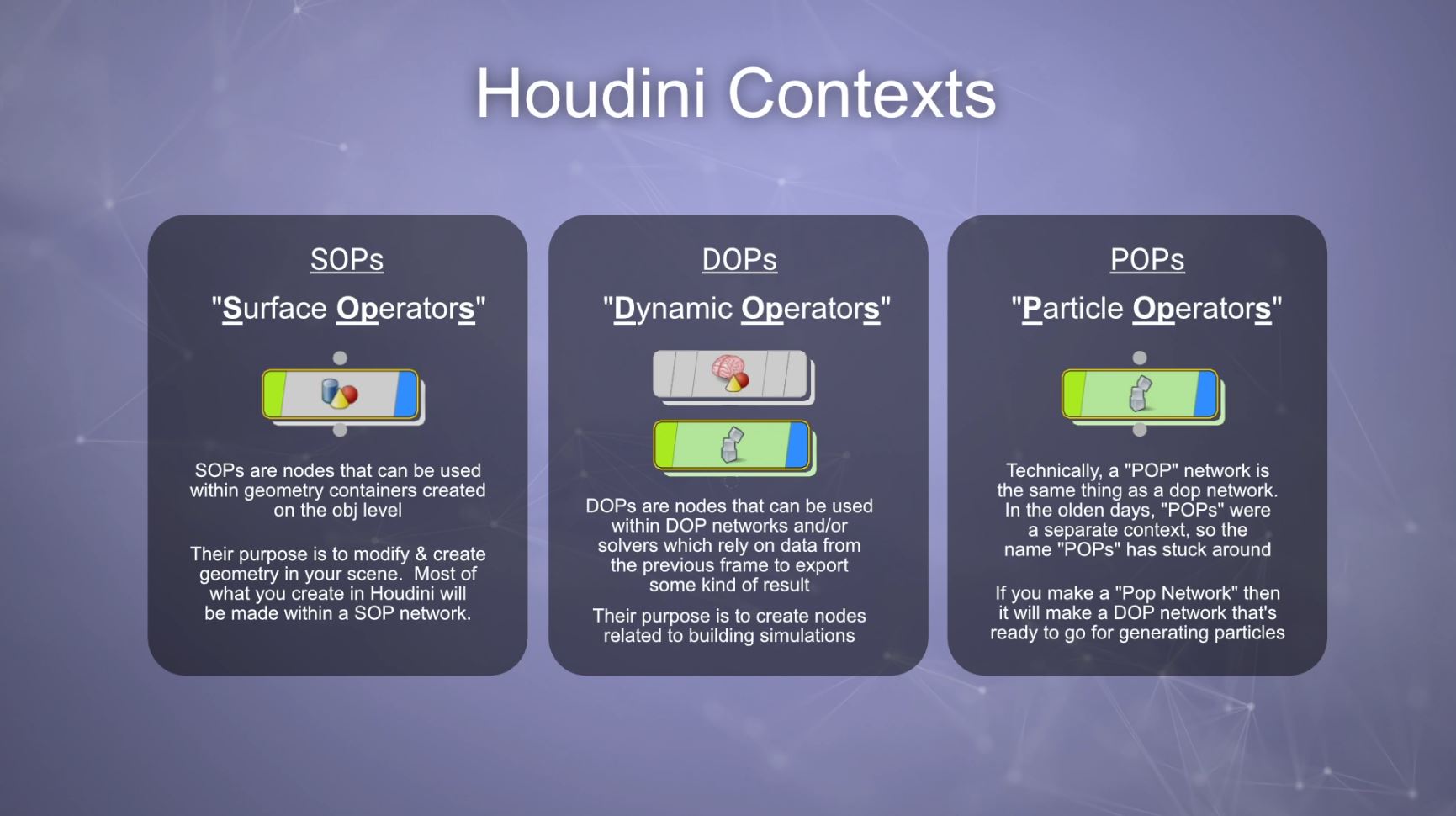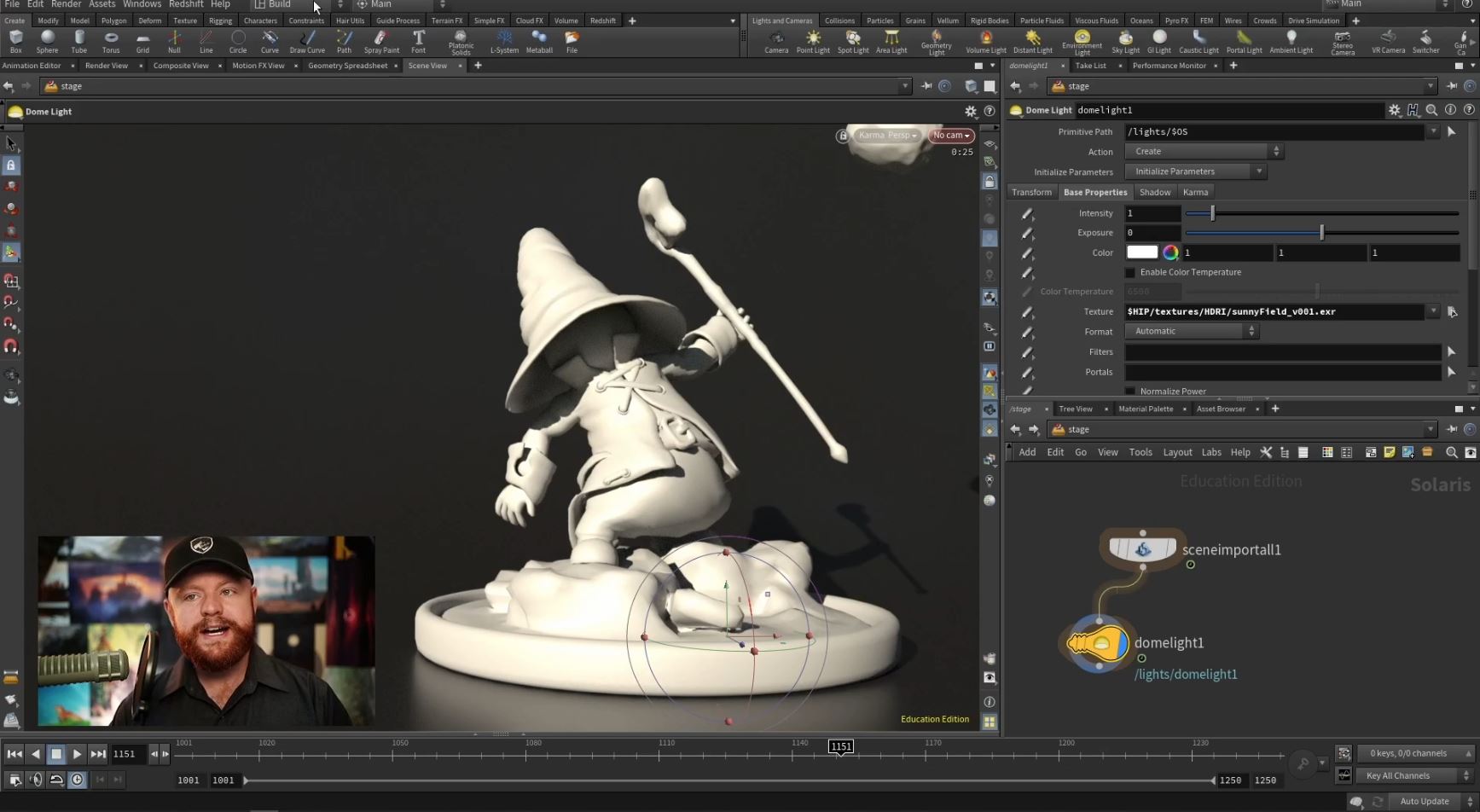 Learning Houdini doesn't need to be difficult or complicated.  As a matter in fact, it can be a lot of fun!  But, there are many pitfalls that you may encounter as a beginner when it comes to
how
you learn Houdini, and this course offers useful advice that will help you make the most of your time.
So, if you're looking for an intro course that's detailed, simplified, and straight-to-the-point, then check out Houdini For The New Artist!