Learn
PDG for Indie Gamedev | Section 3 | Create Terrains
PDG FOR INDIE GAMEDEV | SECTION 3 | CREATE TERRAINS
---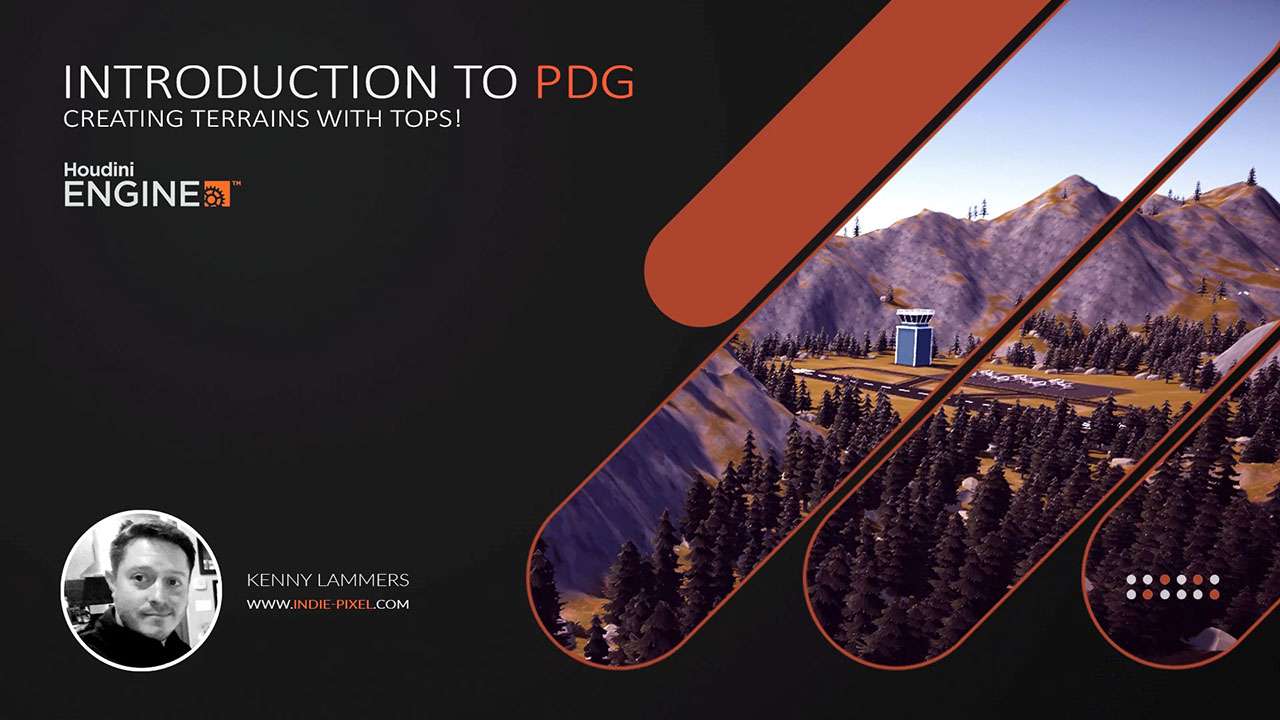 1 | Introduction
In this next section we are going to dive into our level building process and begin with developing the top network to generate terrains.  This will walk us through a workflow that allows us to completely design our terrains within the Unity Editor.  We will walk through how to design an HDA to enable level designers to layout a terrain and then how to process the layout into a final Unity terrain complete with erosion and split into tiles.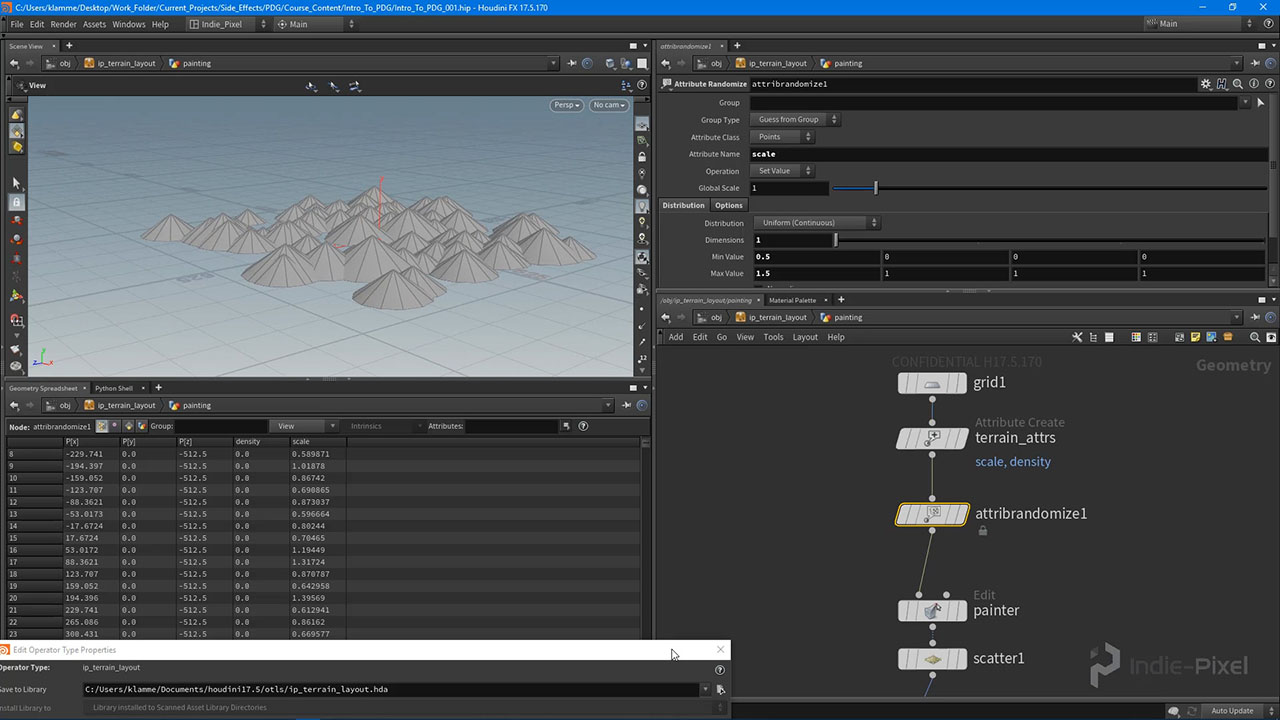 2 | Creating a Terrain Layout Tool
To start our terrain building process we should let level designers provide some sort of input to the system rather than let the system procedurally generate a landscape for us.  In this lecture we are going to build an HDA from the ground up to allow level artists to do just that.  We will look at how we can use the Houdini Engine painter to give designers control over where mountains should be placed and how big they should be.  We will then close out the section by learning how we can export from an HDA, directly inside of the Unity engine.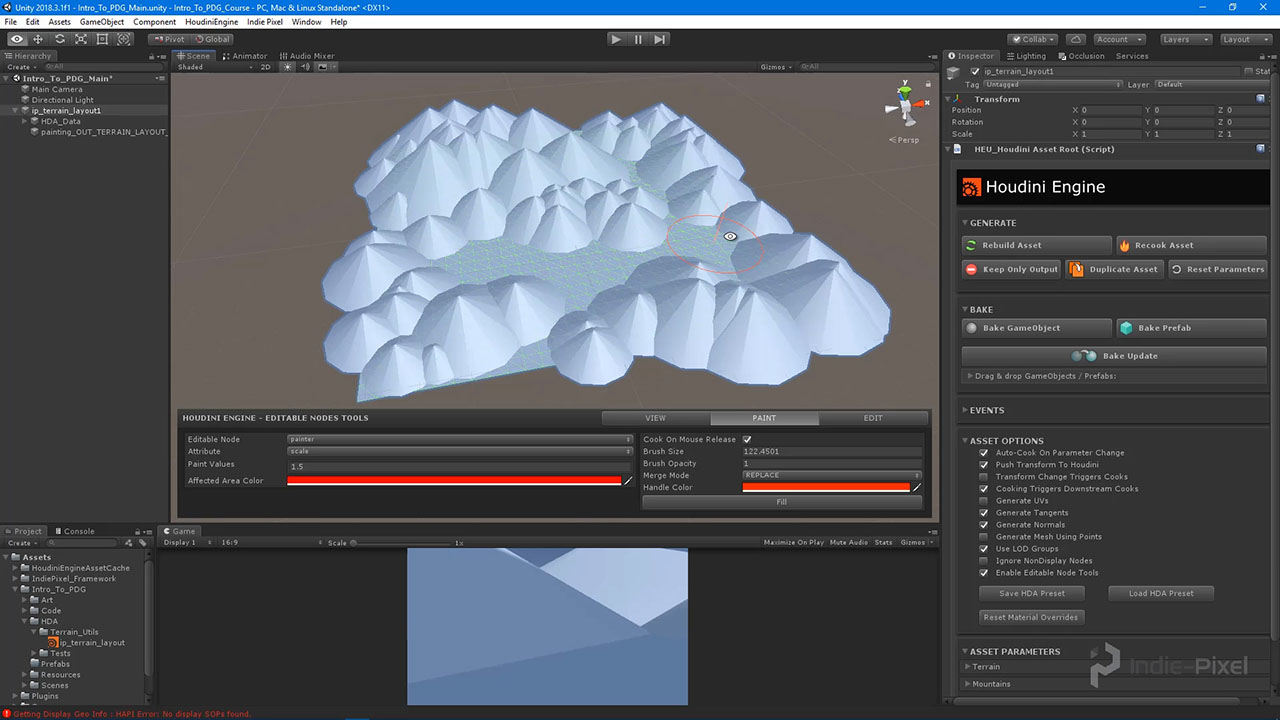 3 | Testing the Terrain Layout Tool
With that HDA built, let's take some time and make sure everything is working the way we want inside of the Unity editor.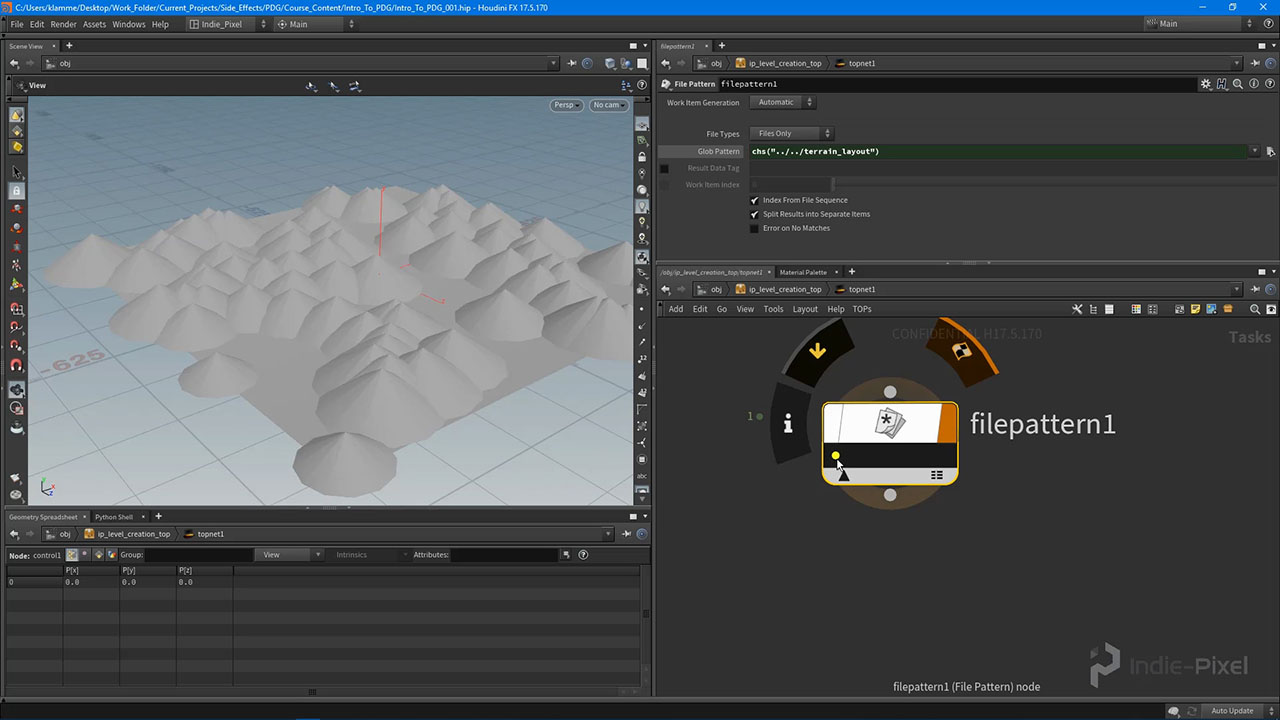 4 | Creating the Main TOP network
Now that we have a rough level layout for our terrain, let's now focus our attention on building the main TOP network that will be responsible for building our entire level.  This will introduce you to building larger TOP networks specifically for the Unity Game Engine.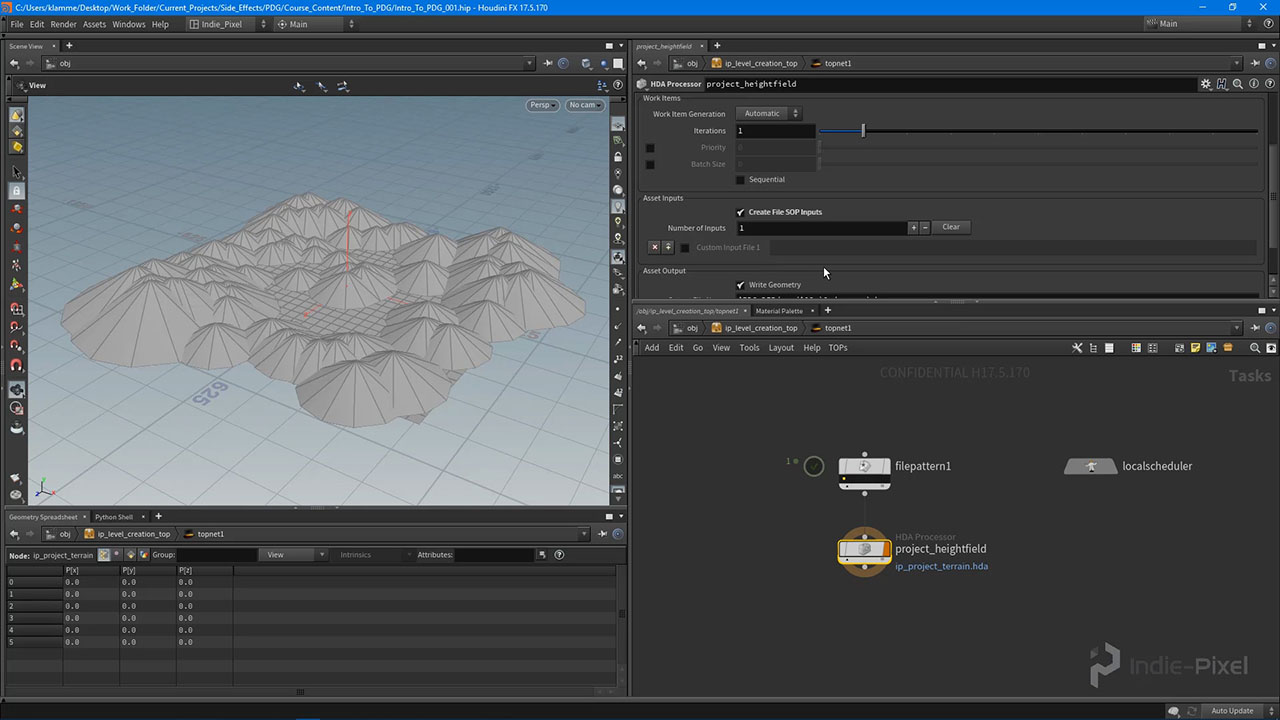 5 | Projecting the Terrain
In this lecture we are going to convert our layout geometry into a usable Heightfield, so we can leverage all the Heightfield functionality inside of Houdini.  This will set us up to erode, split, texture and scatter our terrain.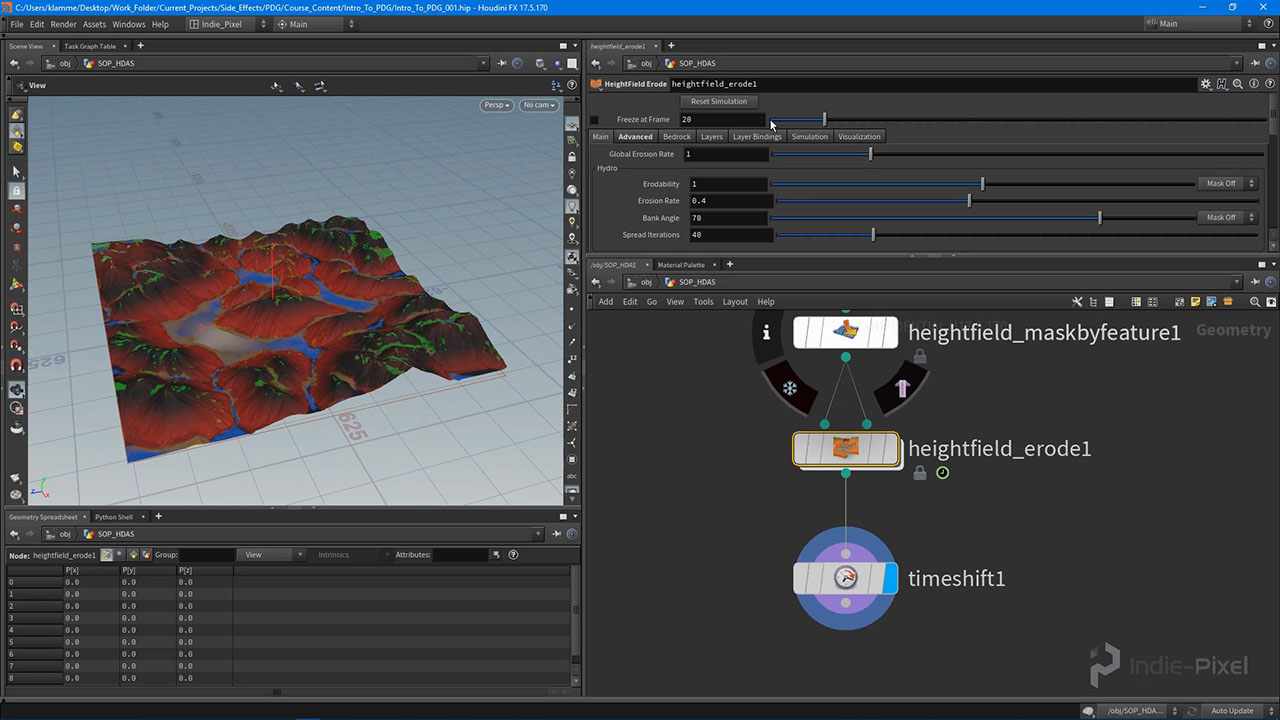 6 | Eroding the Terrain
Just about every large game terrain uses erosion to add more realism to the look and feel.  So let's go and add some erosion to our TOP network and provide some controls for users to tweak the look.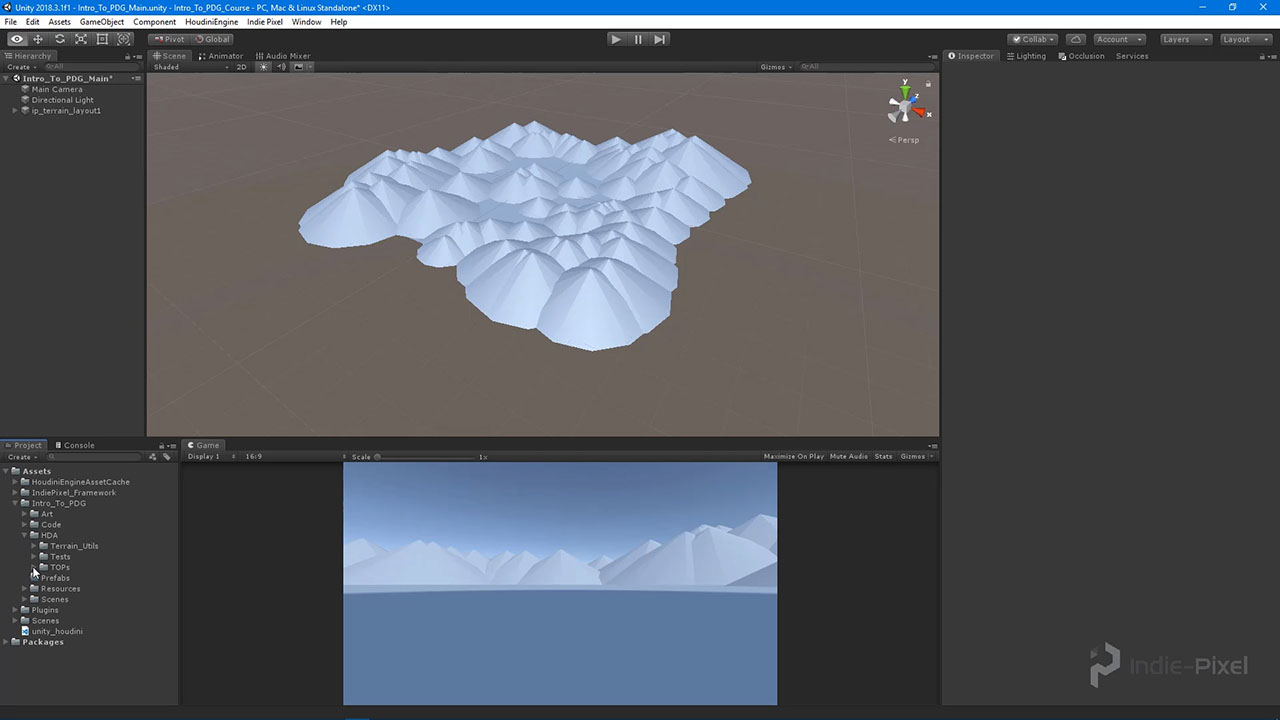 7 | Testing our TOP Network in Unity
In this lecture we are going to test out our TOP network inside of Unity.  This will also get us more comfortable with the development process when using TOPs with the Houdini Engine.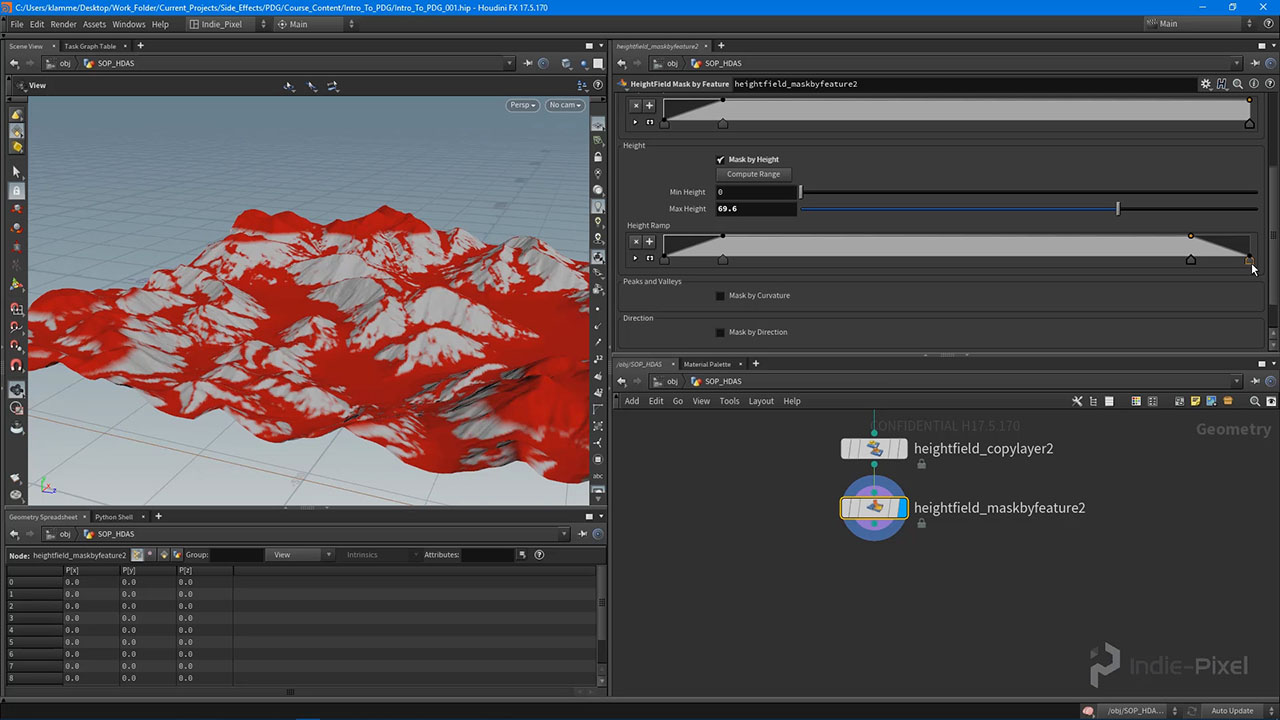 8 | Texturing Terrains with TOPs
One of the core components of a terrain is its material and textures.  What we want to do is automatically assign our textures to the Terrain while it is being built.  So let's take a look at how we do this with Houdini, TOPs and the Houdini Engine for Unity.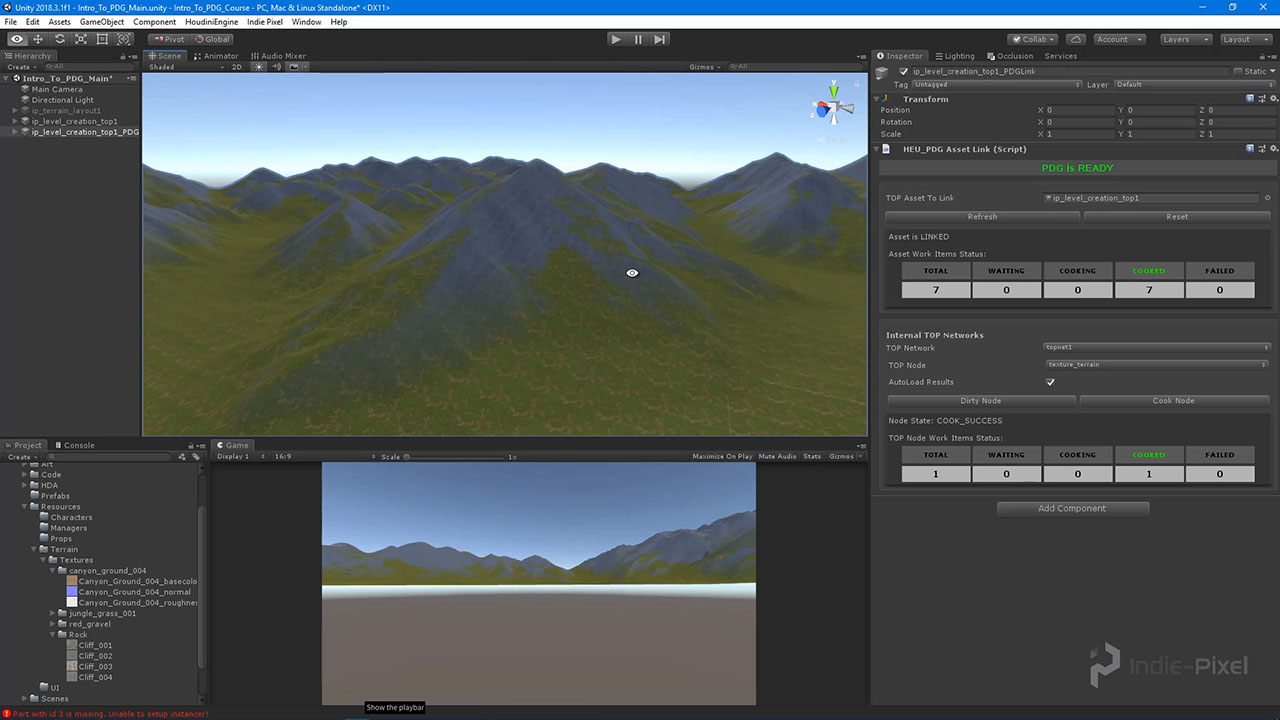 9 | Hook up the Terrain Texture HDA
Now that we have the HDA which is responsible for the texturing of the terrain, let's get it hooked into the TOP network so it is producing the textures for our terrain inside of Unity.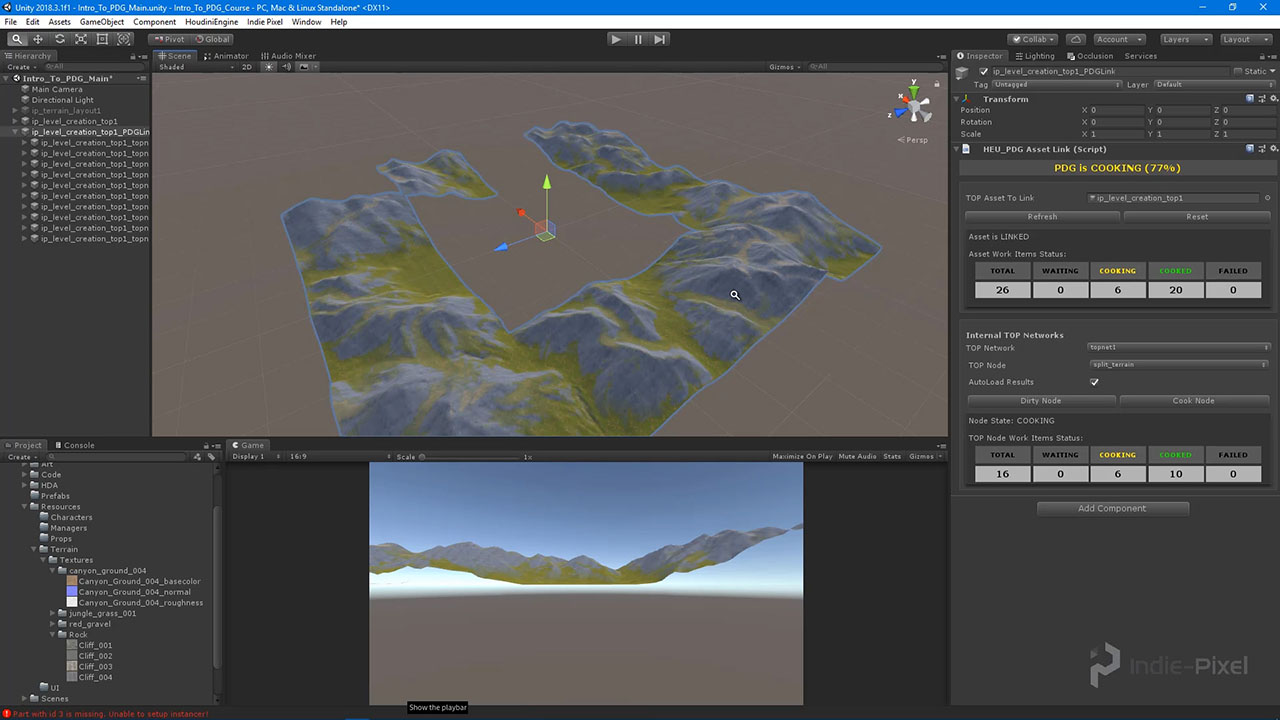 10 | Splitting Terrains with TOPs
To finish off our terrain, we should take a look at how to split our terrains using TOPs.  This is great for large scale terrains so we can take advantage of the Occlusion Culling feature in Unity.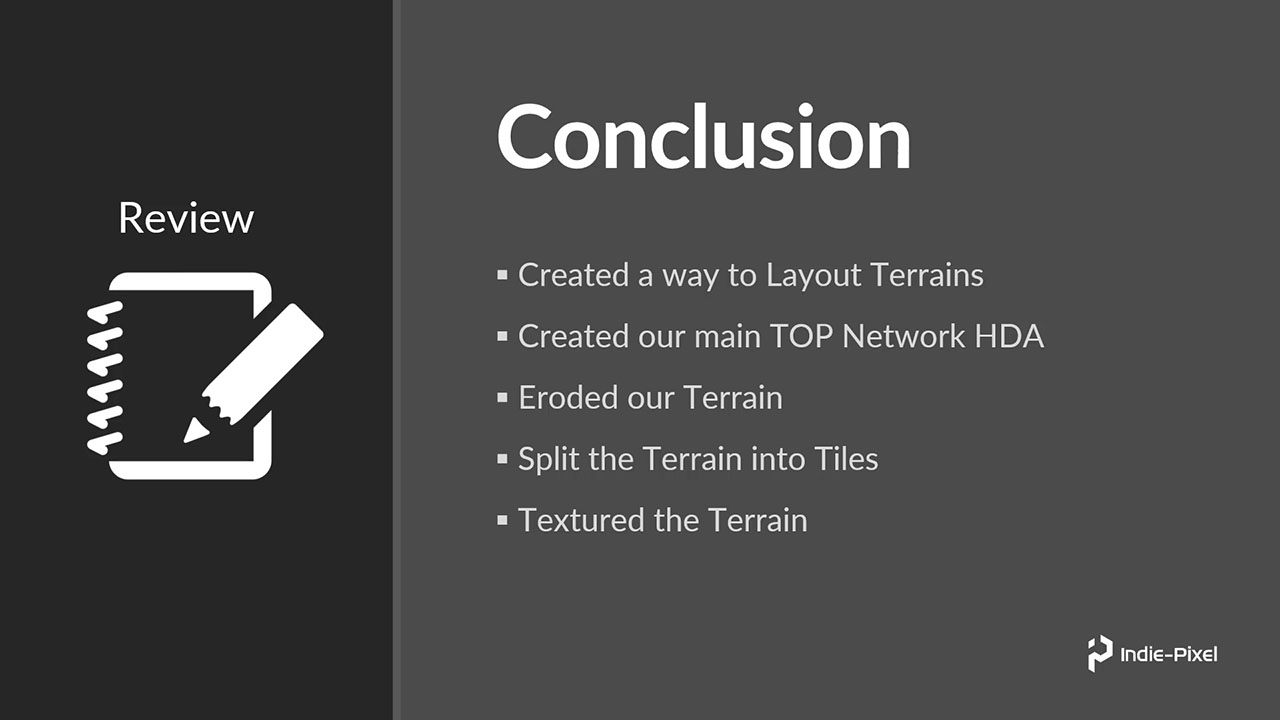 11 | Conclusion
To close out this section let's do a quick review of the topics we covered throughout the lectures.