Learn
Realtime FX with Niagara | UE4
REALTIME FX WITH NIAGARA | UE4
Nov. 16, 2020
---
Learn how to use the Houdini Niagara Plug-in to bring point cache data saved out as a JSON file into UE4's Niagara system along with attributes such as age, life, id and color. These point caches can be static or animated point clouds created using procedural modeling techniques or using Particle, FLIP Fluid or Rigid Body simulation tools. Here are four lessons that explore different kinds of FX.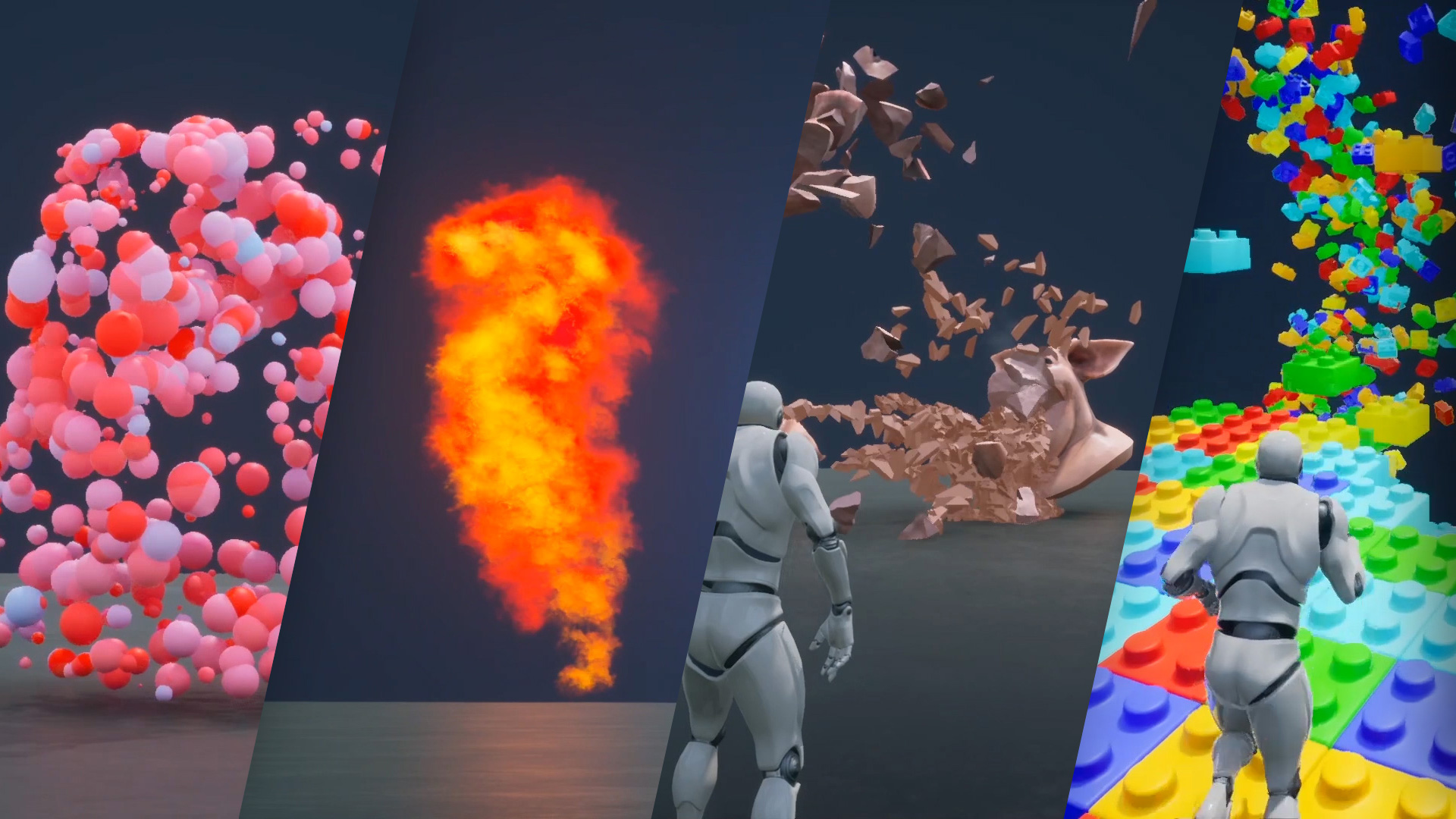 OVERVIEW
Take a quick look at the different projects being covered in these lessons. Learn what the Niagara plug-in does and how you can install it.
Length: 04:11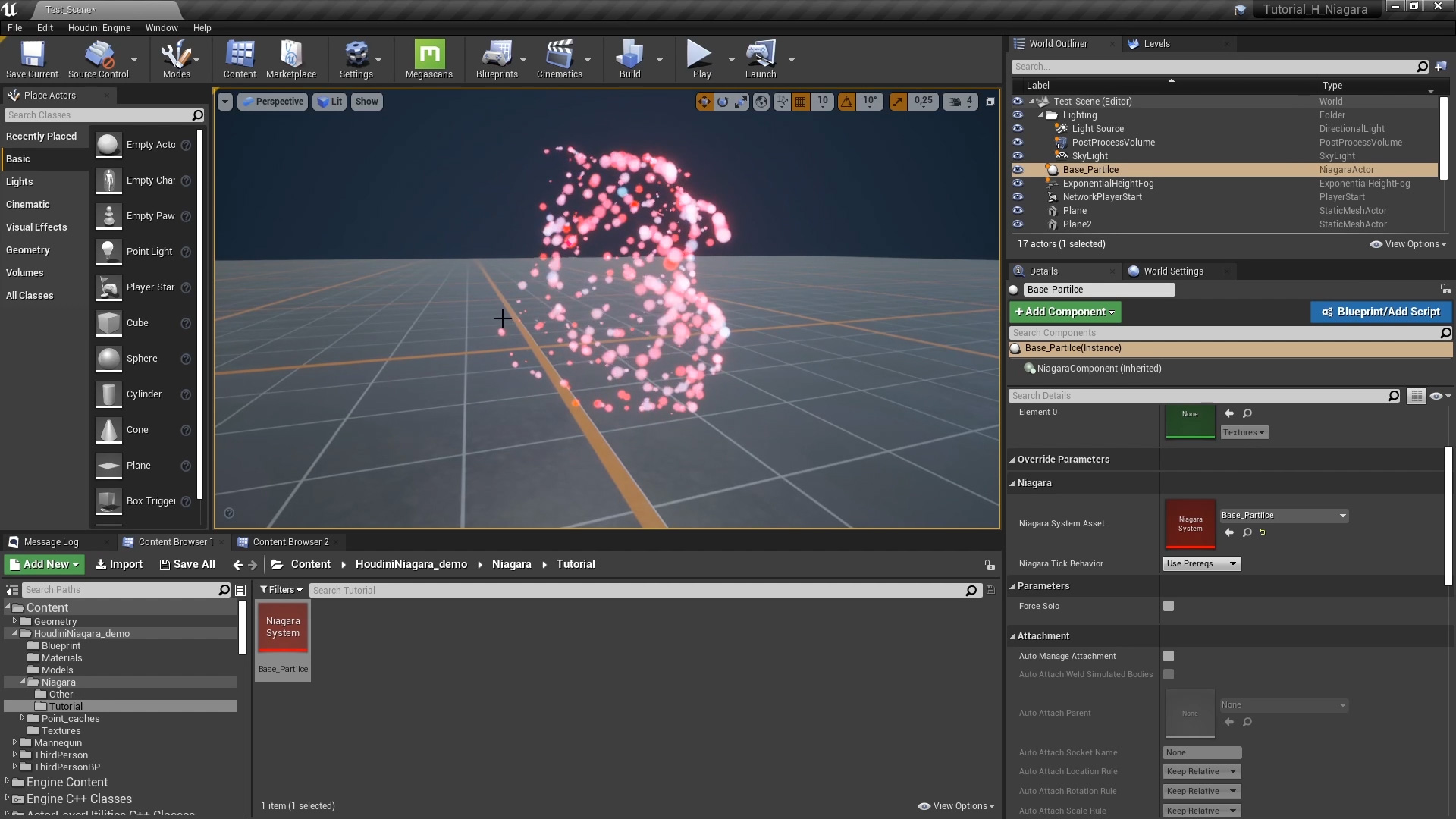 1 | Houdini Particles to Niagara
Learn how to take a particle system from Houdini into UE4 using the Niagara plug-in. Learn what Niagara nodes are available in UE4 and how to get attributes from Houdini into the Niagara system for processing.
Length: 14:51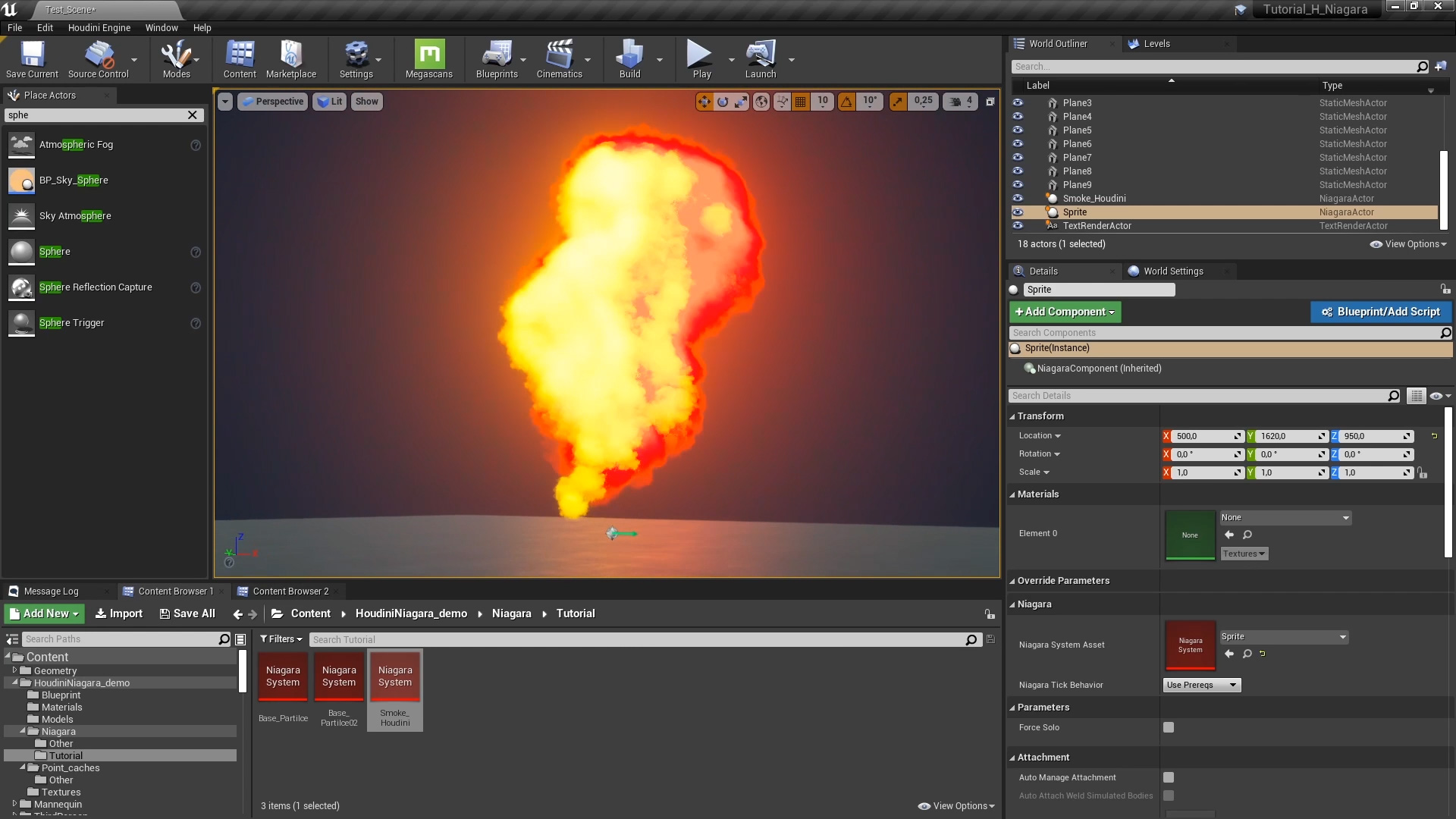 2 | Volumes to Niagara
Learn how to derive a particle cloud from a volume in Houdini then transfer that into UE4 using Niagara. You can then use sprites to bring back the smokey nature of the sim and achieve a 3 dimensional smoke effect.
Length: 11:54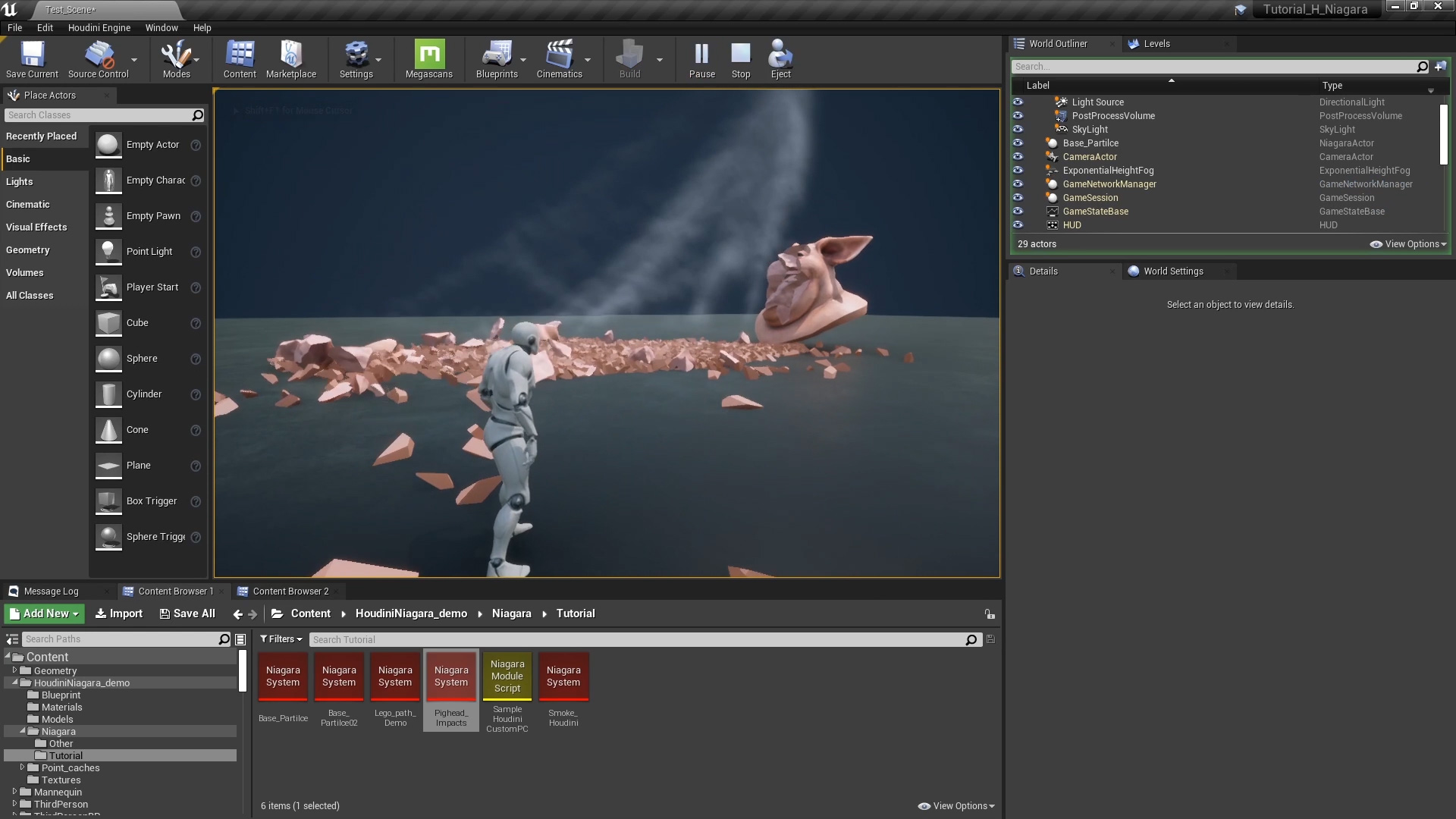 3 | Impact Data to Niagara
Learn how to use impact data generated from an RBD sim to spawn particle sims to add smoke and debris to the destruction effect.
Length: 18:43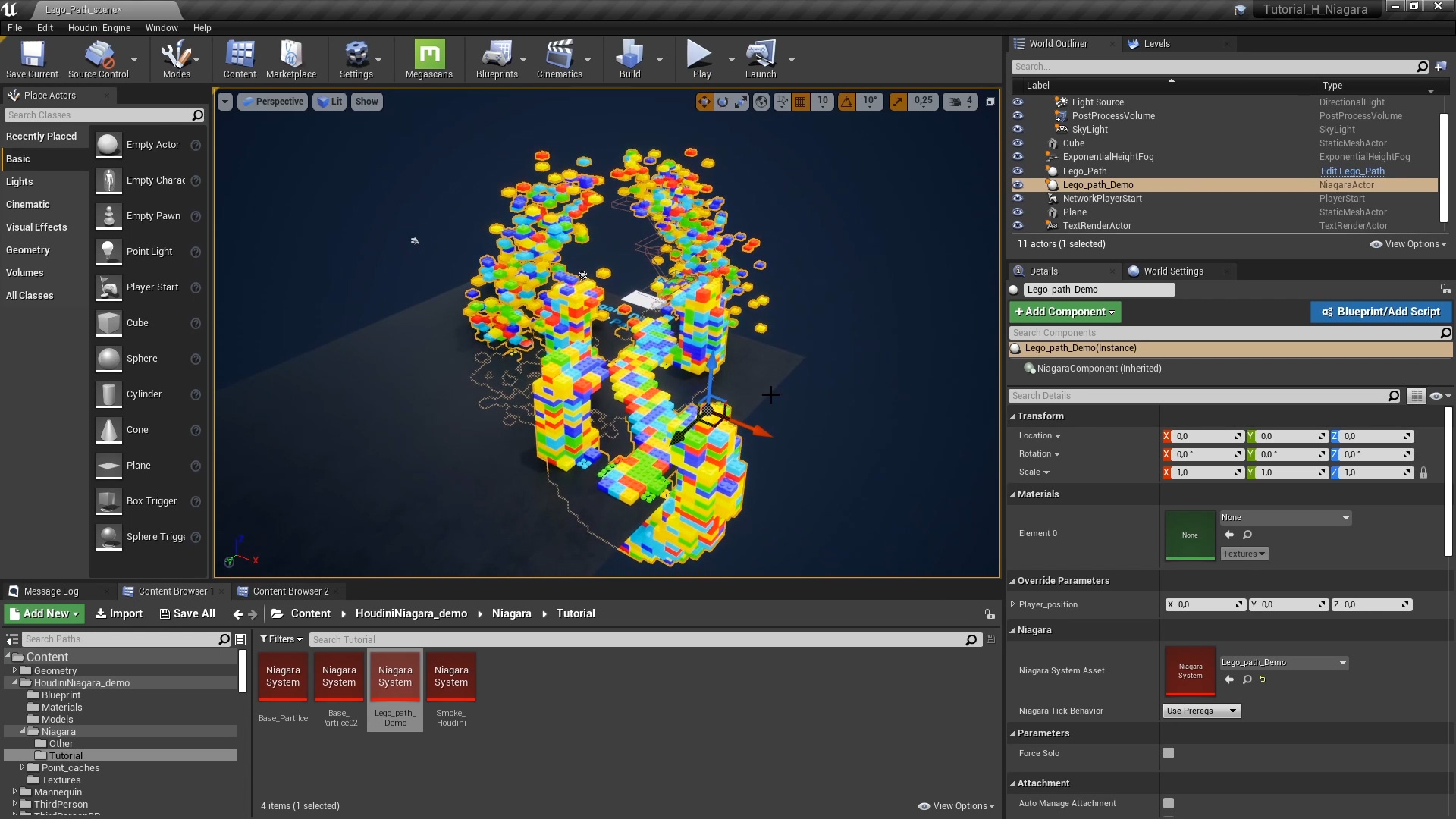 4 | Interact with Baked Particles
In this lesson, you will learn how to get interactivity between a baked particle cloud and the Niagara particles. Here you will instance toy bricks to the point cloud then create a system where a character in motion will reconfigure the bricks to build a walkable bridge.
Length: 24:01