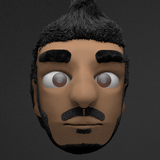 bgood
bgood
Hello i have a problem with crypto matte with karma/nuke
In houdini on karma node in stage in render var i use crypto object, and beauty pass on c.
In nuke i can have the c pass with a shuffle node. But not the crypto object, i don't understand how to get crypto object in nuke
If someone can show me i put an exr file
in this vidéo i show the problem with crypto mate if i select them nothing appen
https://www.youtube.com/watch?v=Kq7RN3blzkM
[
www.youtube.com
]
Thanks for your help, i have a thickness on my mesh thats work on mantra not in karma.

Tomorrow i try the pbr glass shader
thin film refraction on is on karma settings no ?