PROCEDURAL DESERT
Nov. 09, 2020
---
Building large scale environment for games can consist of several key elements including the base terrain, scattered landscape features, foliage and man-made props. In this lesson, learn how to set up all of these elements using procedural techniques in Houdini. Starting with terrain, you will create a layered desert landscape tool that can be opened up in UE4 using the Houdini Engine version 2 plugin. You will then use the scatter and align and mask by feature tools to create a scattering and instancing workflow. In the end, you will use PDG to create multiple terrain tiles that are populated automatically. You will also learn how to integrate your Houdini assets with the World Composition tools in UE4.
BEFORE DOWNLOADING: 
These project files contain a few Quixel Megascan assets made available courtesy of Epic Games. By downloading these assets, you are agreeing to the terms of the UE4 EULA.  These assets are intended for learning purposes only. To use Quixel Assets in your own projects, go the the Quixel website for more information such as the recent announcement that the Megascans library is completely free for use with Unreal Engine.
These lessons use the 
SideFX Labs 
tools. Make sure the latest release (non production build) is installed when doing this lesson.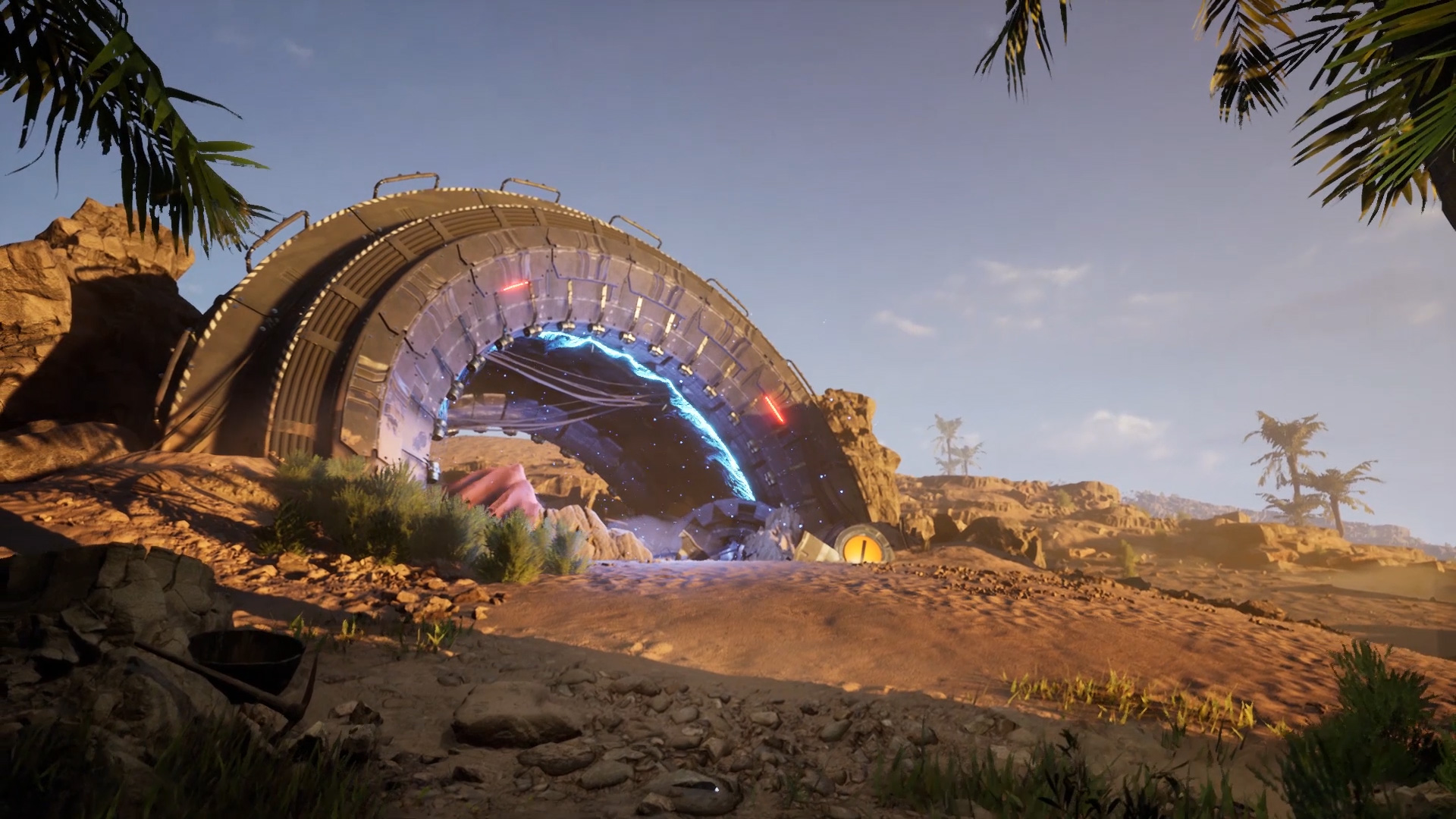 OVERVIEW
Take a quick tour of the completed environment to get a sense of where this lesson is headed. Learn how the different elements work together and how you can bring this procedural approach to your own gamedev projects.
Length: 04:36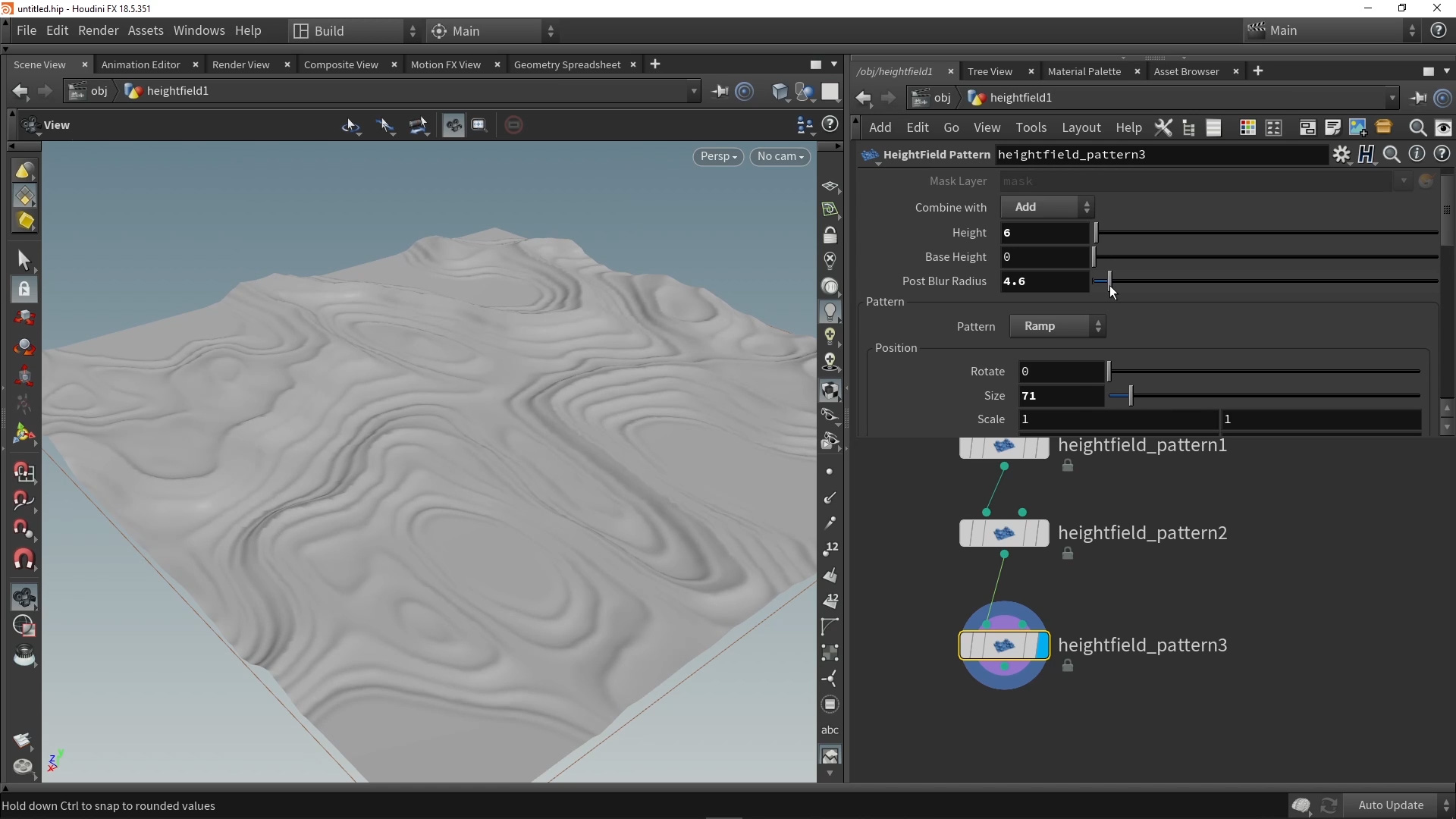 1 | CREATE LANDSCAPE
Learn how to use the height field based terrain tools in Houdini to create a desert landscape. You will learn how to add many layers and use masks to tweak the results to get the desired look. You will learn how to prepare this to be used in UE4 as a digital asset.
Length: 23:37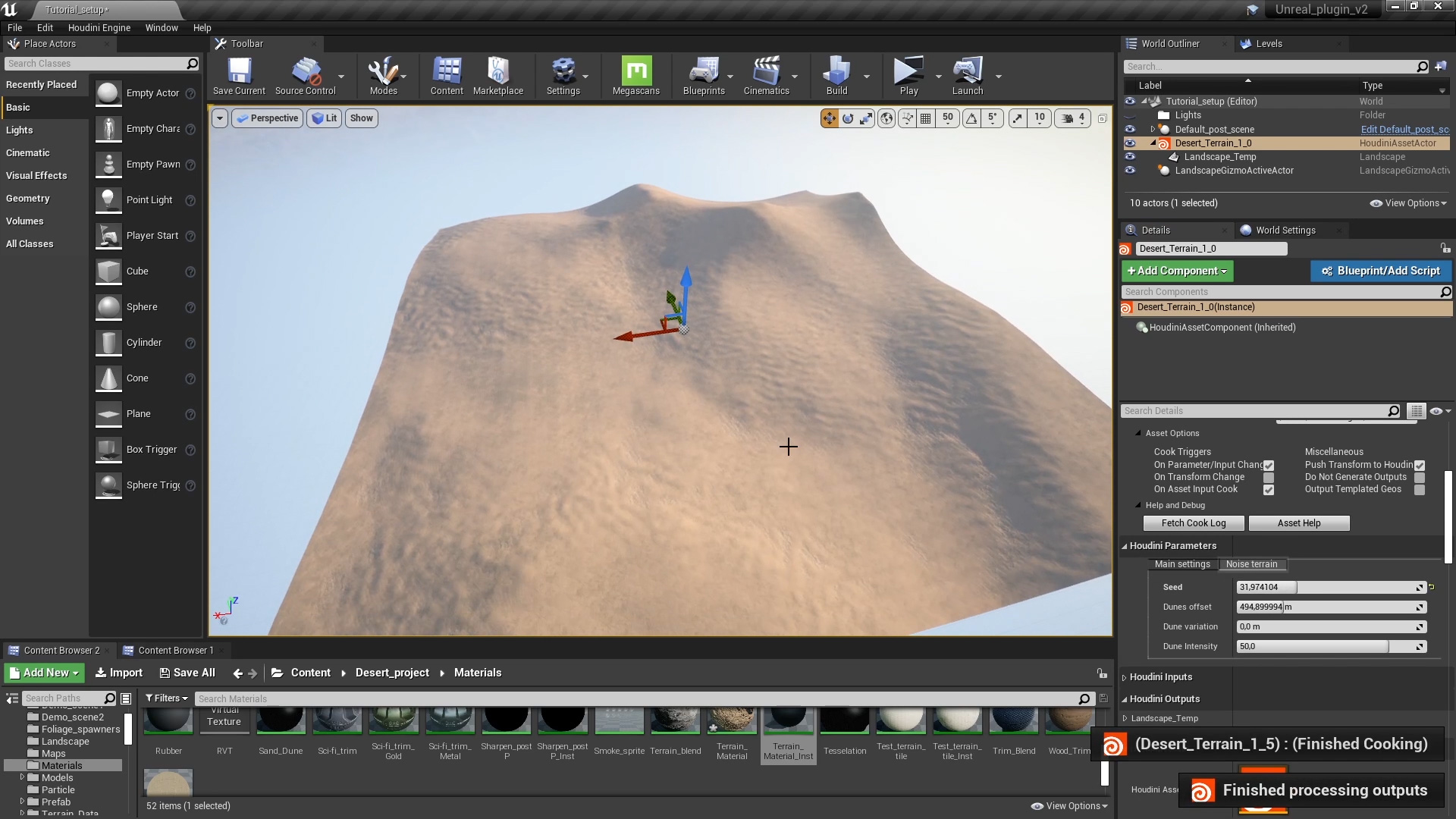 2 | MAKE HDA AND OPEN IN UE4
Now that the landscape has been setup, learn how to wrap it up into a digital asset and load the asset into UE4 using version 2 of the Houdini Engine plug-in. Learn how to promote parameters to the top level to allow level designers the ability to make creative decisions in the UE4 game editor.
Length: 24:27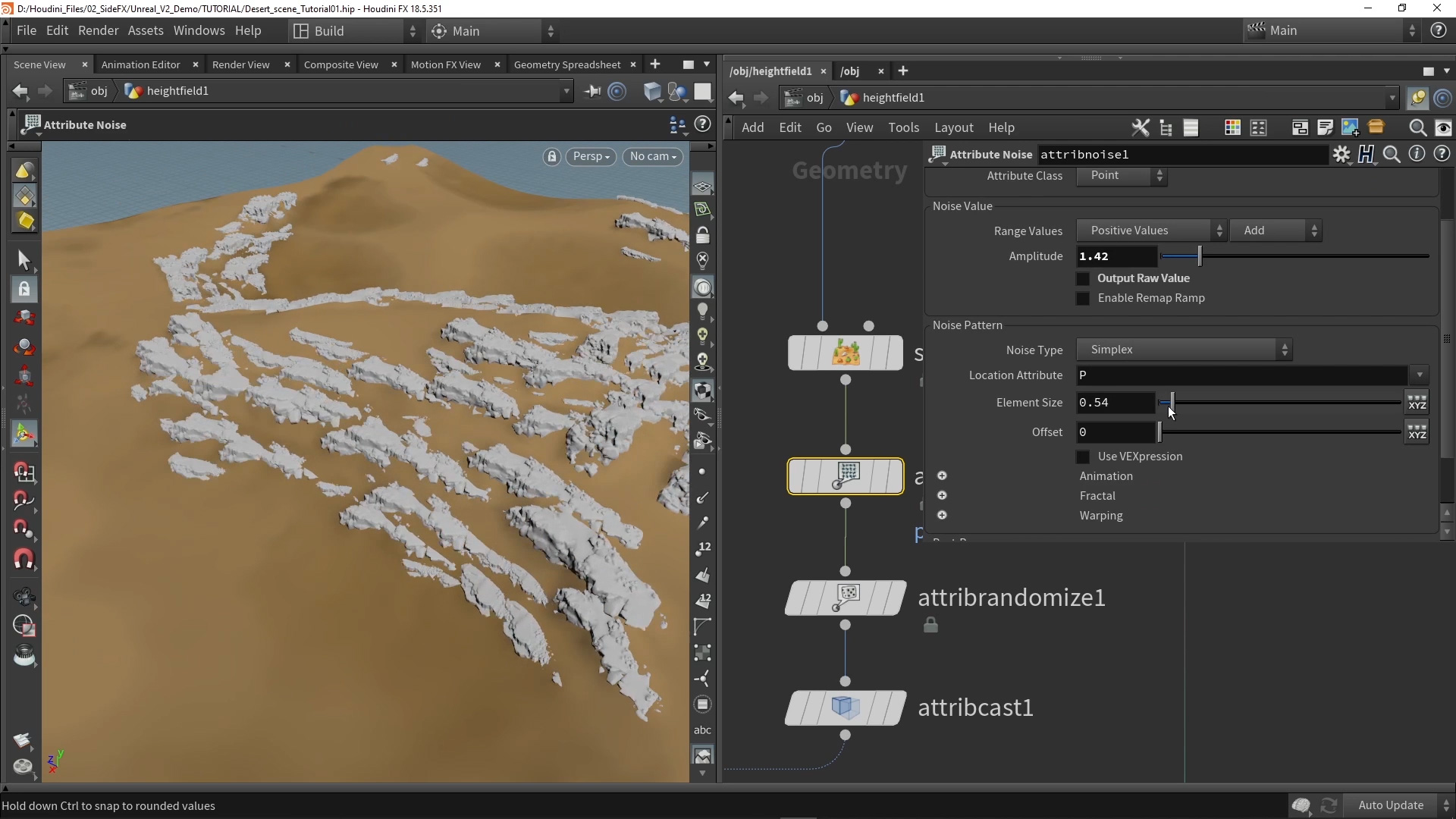 3 | SCATTER MODEL
Now that you have a landscape to work with, use the scatter and align and mask by feature tools to create a scattering and instancing workflow. This will be used to place terraced rock formations from Quixel on the slopes and procedurally generated rocks in the surrounding areas. 
Length: 21:54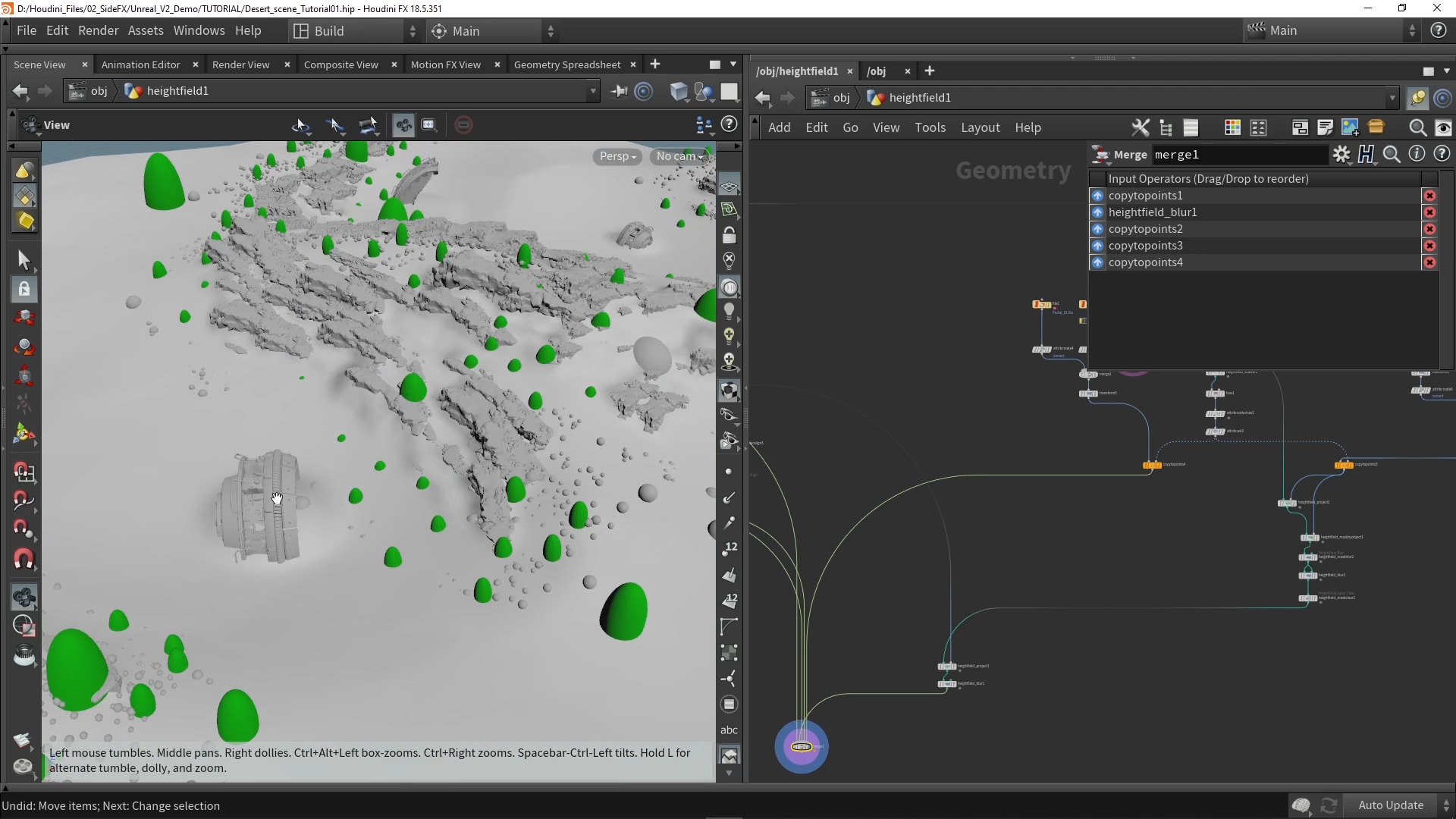 4 | PLACE SCI-FI PORTALS
A key element of this desert scene is a collection of sci-fi portals which act as hero props within the environment. You will learn how to scatter them around then you will make sure each of these elements avoids the edges and integrates well with the terrain. 
Length: 12:55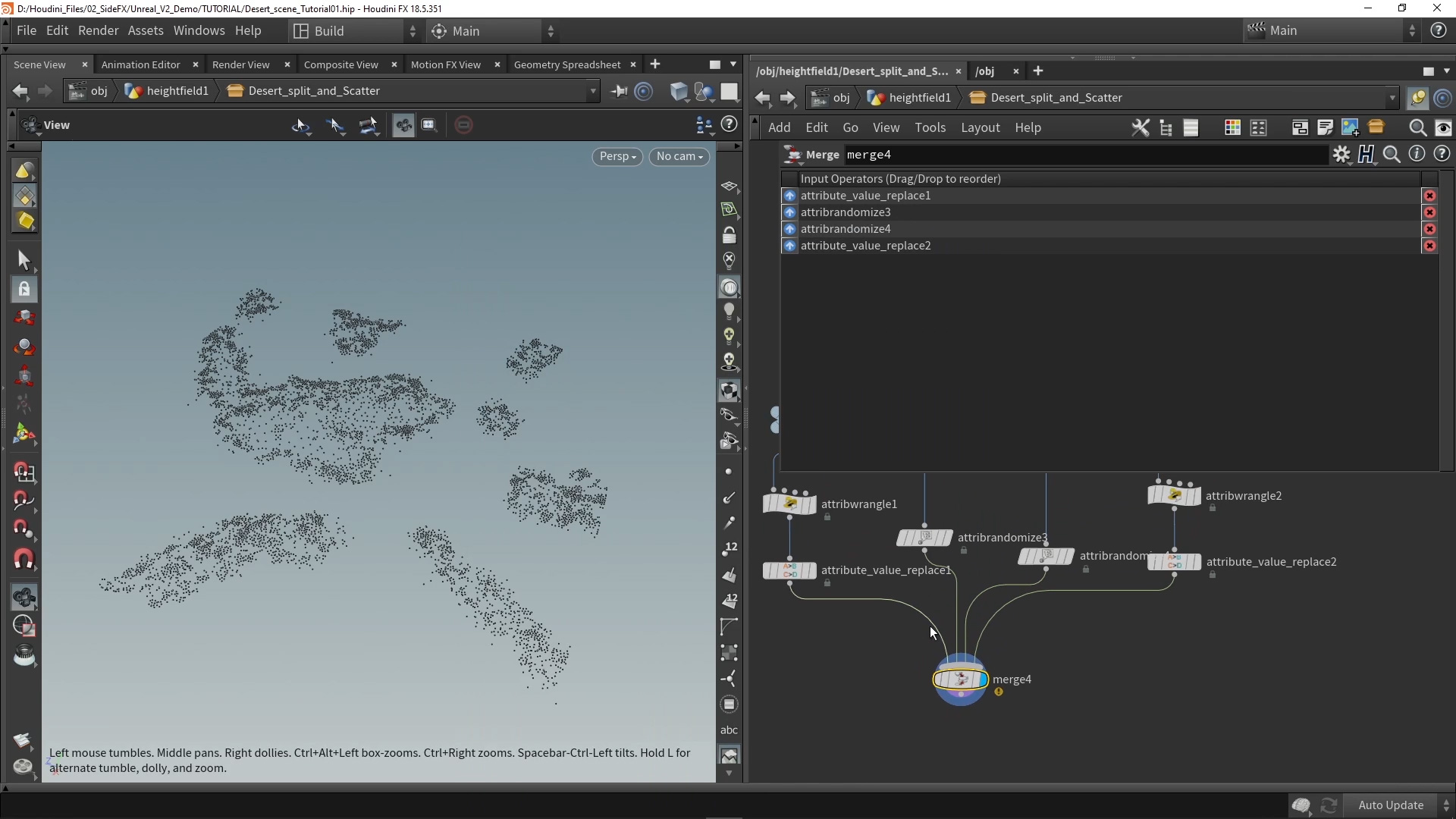 5 | ADD INSTANCES
Now that you have points representing the various elements you need to populate the environment, you will set up instances for use in UE4. This means setting up another digital asset and then promoting key parameters to the top level. You will also include specific references to assets in your UE4 project.
Length: 20:22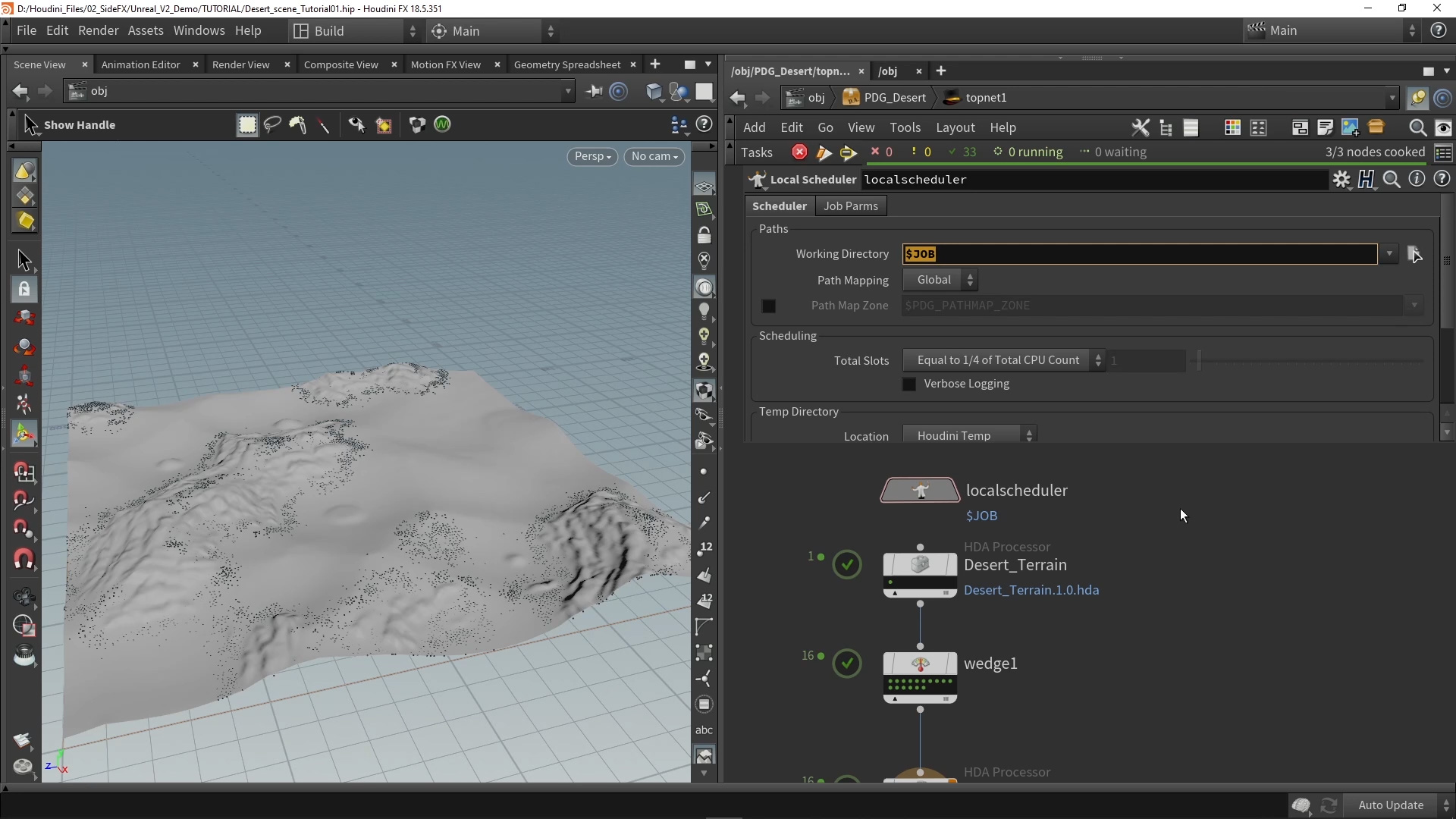 6 | CREATE PDG SETUP
The Procedural Dependency Graph [PDG] tools in Houdini let you automate tasks and distribute them to the cores on your computer or to a larger compute farm. This lesson shows how to set up a PDG network that can be brought into UE4 and processed in the game editor to generate multiple game tiles.
Length: 28:15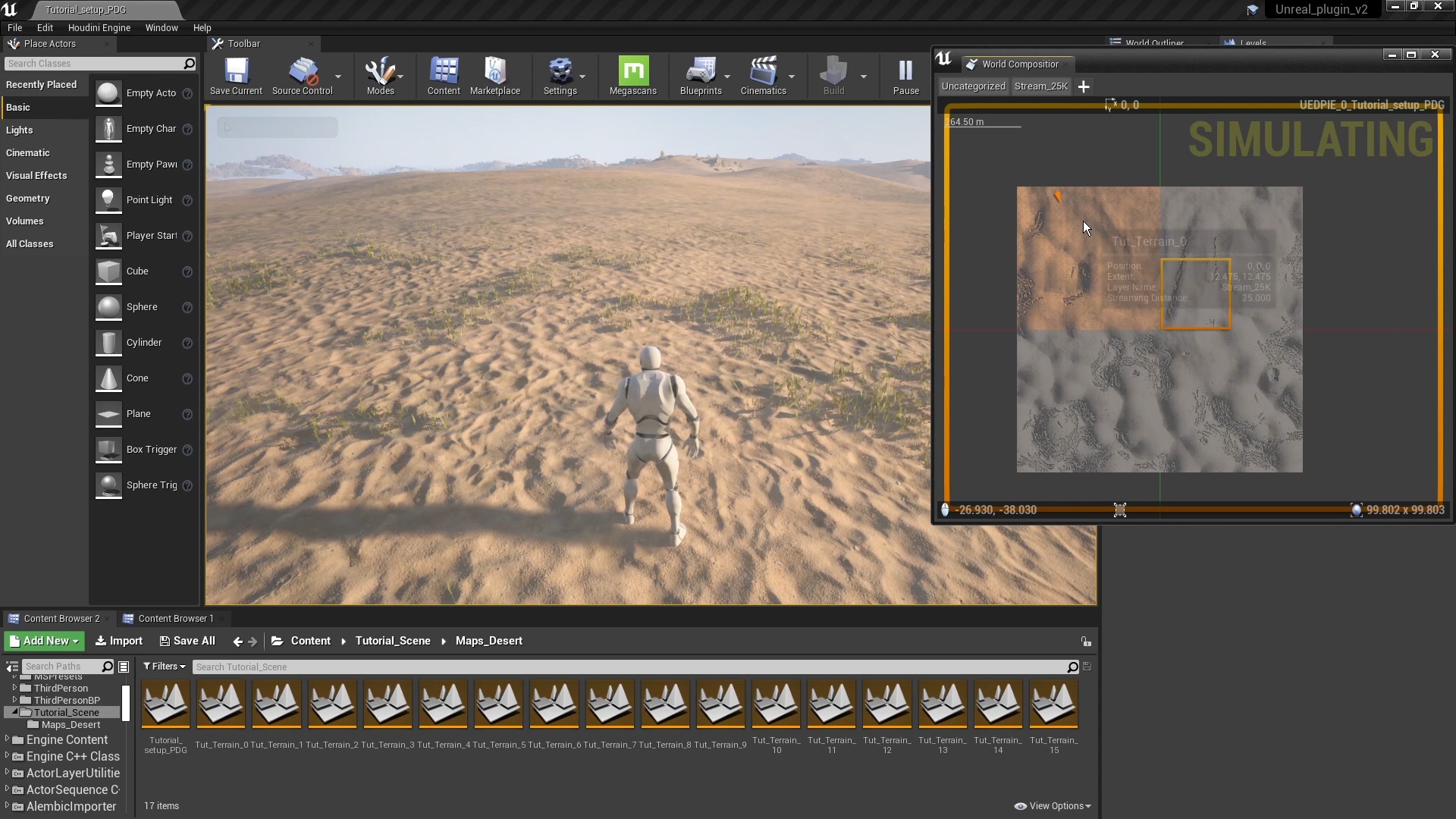 7 | WORLD COMPOSITION SUPPORT
The world composition tools in UE4 are designed to help you manage larger open world setups. In this lesson, you will take the tiles, generated by PDG, and use them with these composition tools. This results in a large world map that loads efficiently during gameplay.
Length: 12:38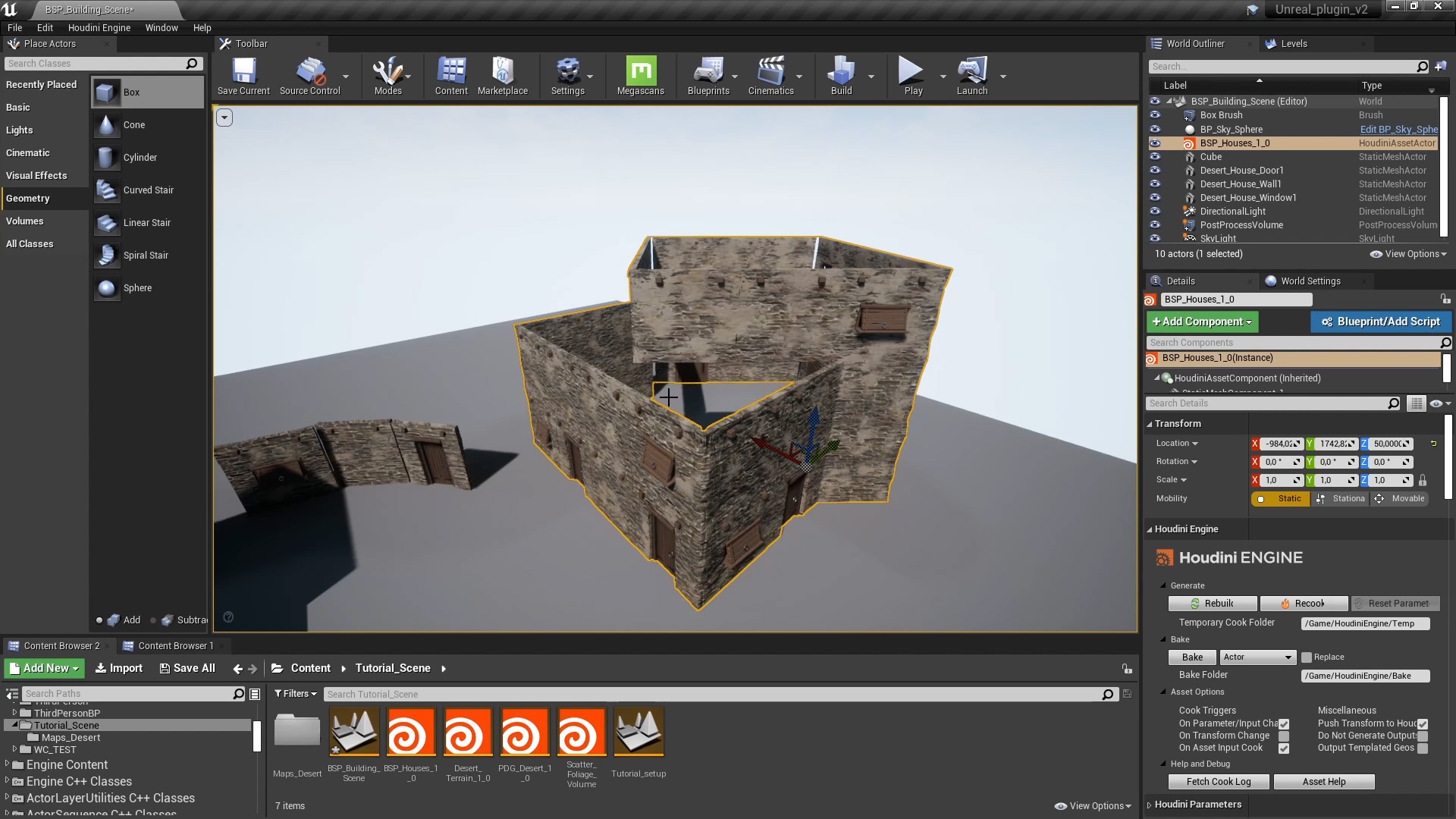 RELATED TUTORIAL
 Learn how to use Geometry Brushes [BSP] from Unreal Engine with Houdini Engine and how to use them as an input for a building generator. The building generator is included in SideFX Labs so you don't have to build it from scratch. The tool is fast and can, in realtime, convert the geometry brushes into nice looking buildings based on custom modular models.